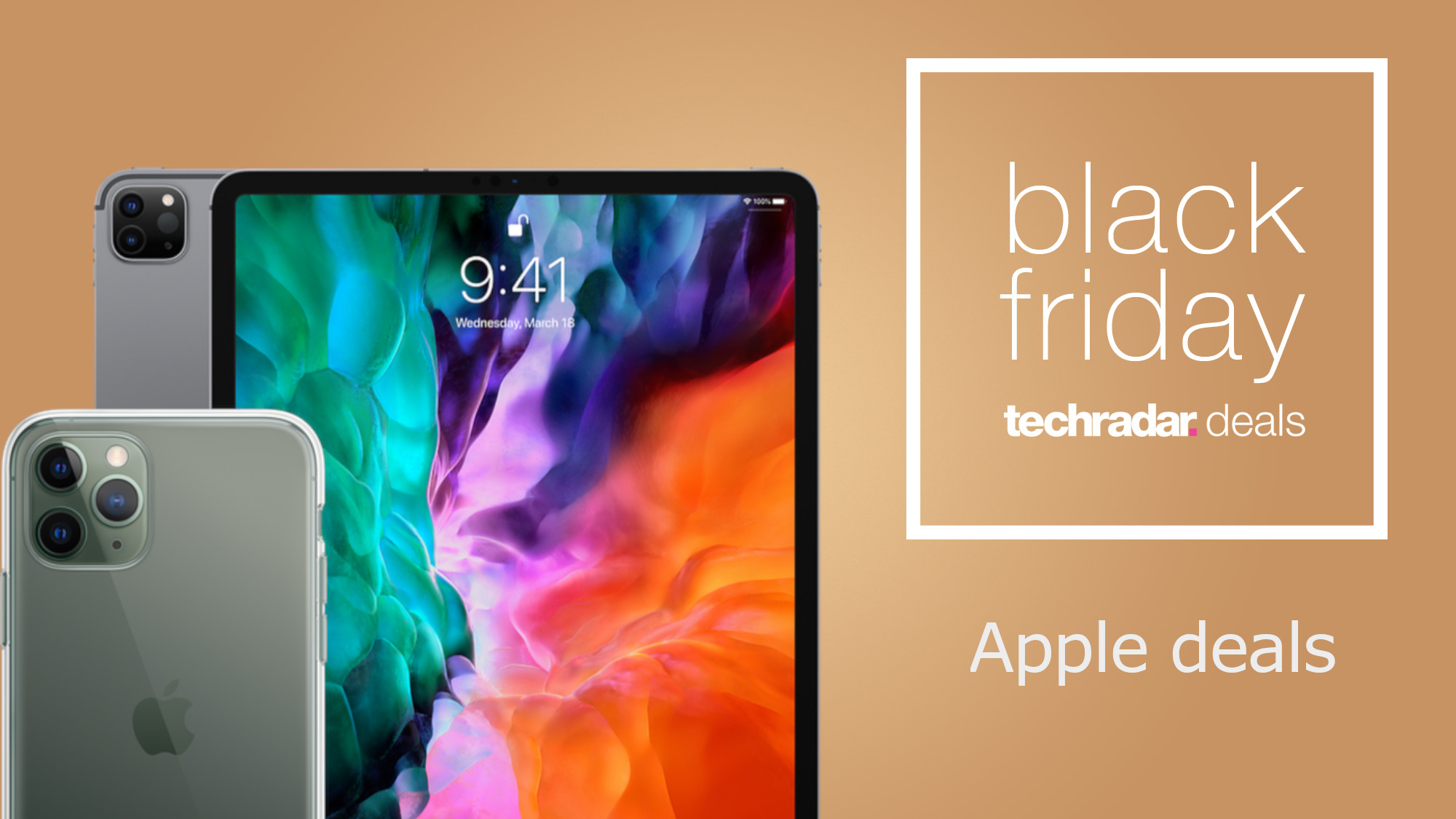 Apple Black Friday deals will be here before you know it (November 26 to be exact), and to help you prepare you for the November sales event, we've created this guide with everything you need to know, plus what Apple Black Friday deals you can expect.
Black Friday Apple deals are some of the best offers you'll find all year, with record-low prices on AirPods, the Apple Watch, iPads, MacBooks, the iPhone, and more. The 2021 Black Friday deals event is the perfect opportunity to score your most sought-after Apple device at a record-low price.
Because Black Friday means best-ever Apple offers, it's not surprising that Apple devices are top-sellers during the holiday shopping event. According to Adobe Analytics data, the AirPods and the Apple Watch rounded up the top five products during last year's Black Friday sale thanks to best-ever offers offered by third-party retailers like Amazon and Walmart. Last year's sale also brought massive discounts on iPads and MacBooks, and carriers like AT&T and Verizon offered impressive trade-in and bundled deals on the iPhone 11, 12, and SE.
So what sort of Black Friday Apple deals can we expect this year? It all depends on what Apple decides to release during the upcoming 2021 September event. The tech giant is rumored to release the AirPods 3, the Apple Watch 7, and the iPhone 13, which means we could see first-time discounts during the upcoming Black Friday sale. We also expect to see new record-low prices on Apple's older devices, including the Apple Watch 6, the AirPods Pro, the 2020 iPad and iPad Pro, and the M1 MacBook Pro and MacBook Air.
Below you'll find more information about the upcoming Apple Black Friday deals event, including when offers start, where to look for bargains, last year's discounts, plus the best Apple deals you can find today. We'll be updating this page through Cyber Monday and beyond, so make sure to bookmark this page for all the latest news and offers.
When will the best Apple Black Friday deals start in 2021?
This year Black Friday is on November 26, 2021. However, deals will start to pop up well before that, likely on or even before Thanksgiving itself. This varies from retailer to retailer as they try to outdo each other with earlier and earlier sales, but the best Apple Black Friday deals typically happen between Black Friday proper and Cyber Monday.
Where are the best places to find Apple Black Friday deals?
We'll be updating this page will all the best Black Friday Apple deals and point you to the retailers offering the lowest price. Third-party retailers like Amazon, Walmart, and Best Buy typically offer the best deals with record-low prices on AirPods, the Apple Watch, iPads, and MacBooks. If you see a best-ever offer from one retailer, typically, other retailers will follow suit and price match. Apple's own website doesn't typically discount its devices, however, last year, Apple held a four-day Black Friday event which included free gift cards with select products.
We've listed the top retailers that offer the best Apple Black Friday deals below so you can get a feel for today's current offers and research prices for the upcoming Black Friday sale.
Amazon – simply awesome deals on all devices, but they sell out fast.
Apple – No discounts, but gift cards or freebies with select Apple devices
B&H Photo – a wildcard option, always surprises with competitive prices.
Best Buy – always hot on the heels of Amazon
Walmart – again, a top, top choice for all Apple devices.
Adorama – a fantastic retailer to check if you're looking for older devices.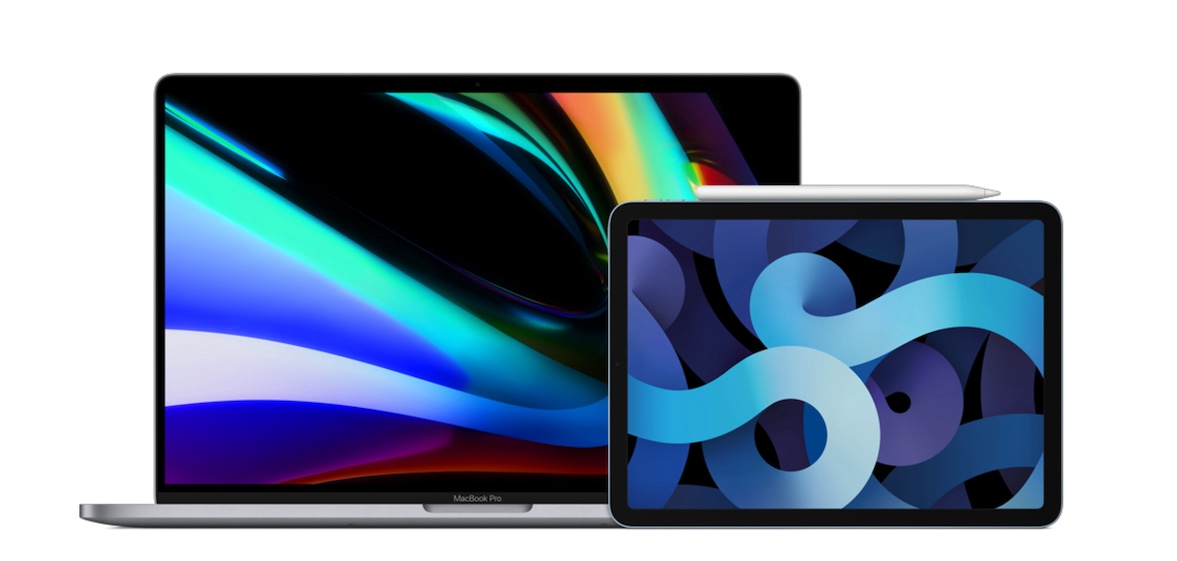 (Image credit: Apple)
What Apple Black Friday deals do we expect to see in 2021?
What Apple Black Friday deals can we expect at this year's sale? This year so far, Apple has unveiled the all-new AirTag, the updated Apple TV 4K, and an upgraded version of the 11 and 12.9-inch iPad Pro. We expect the tech giant to announce the iPhone 13, the Apple Watch 7, and AirPods 3 at Apple's upcoming fall event, which means that we could see first-time price cuts on these new devices during Black Friday.
Thanks to Apple's new releases, this could mean the best year yet for Apple Black Friday deals on older devices. We expect to see record-low prices on the Apple Watch Series 3, 6, and SE, the best-selling AirPods Pro, the luxurious AirPods Max, and the 2019 Apple AirPods. We also expect to see fantastic offers on the iPhone 11 and 12 and all-time low prices on last year's MacBook Air and Pro and the 10.2-inch iPad and 10.9-inch iPad Air.
How to get the best Apple deals on Black Friday
Apple rarely ever discounts its own devices, particularly not its latest and greatest gadgets, like the AirPods Max or latest iPads. Last year, the company offered Apple gift cards with select devices, but that's about as far as it goes from Apple directly.
That means you'll need to pay close attention to online retailers like Amazon, Best Buy, and Walmart, which typically offer the best Apple deals during Black Friday. Last year, Walmart's Black Friday ad announced record-low prices on the Apple Watch 3 and latest model AirPods and were released before Black Friday proper.
Because these Black Friday Apple deals were advertised beforehand, the devices sold out quickly. Amazon price-matched those early offers, but soon those items also ran out of stock. This all means, if you spot a record-low price on an Apple device during Black Friday, you should take advantage quickly before it sells out.
Today's best Apple deals
If you're looking to snag an Apple deal today, we've listed the best deals on Apple devices below, which includes discounts on AirPods, the Apple Watch, iPads, MacBooks, the iPhone, and more.
Last year's best Apple Black Friday deals
Last year we saw fantastic Apple Black Friday deals with record-low prices on the best-selling AirPods Pro, Apple's powerful iPad Pro, and the 2020 MacBook Air. Black Friday also brought big discounts on the Apple Watch with all-time low prices on the Apple Watch 3, the Apple Watch SE, and Apple's latest smartwatch, the Apple Watch Series 6.
If you were looking for Black Friday iPhone deals, carriers like Verizon, AT&T, and T-Mobile were offering their best ever discounts with trade-in and bundle offers on the iPhone 12, iPhone 11, and the budget iPhone SE.
The best Apple Black Friday deals last year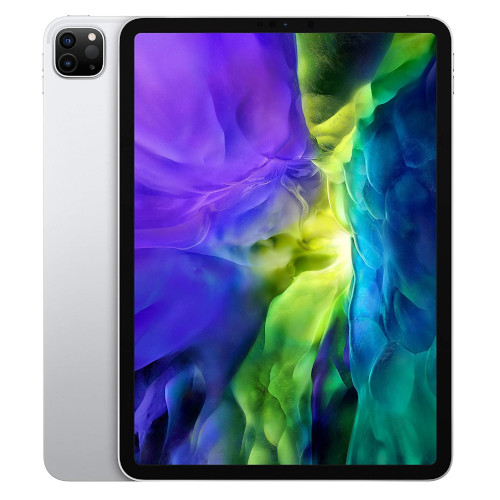 Apple iPad Pro 11″ (2020, 256GB): $899 $799 at B&H Photo
Save $100 – Stock ran out quickly but if you were quick you could secure a 2020 iPad Pro 11 for its cheapest price ever last year. Amazon had already run out of stock at this price when B&H Photo came through with this $100 discount.
128GB: $799 $749 | 256GB: $899 $799 | 512GB: $1,099 $999 | 1TB: $1,299 $1,199.99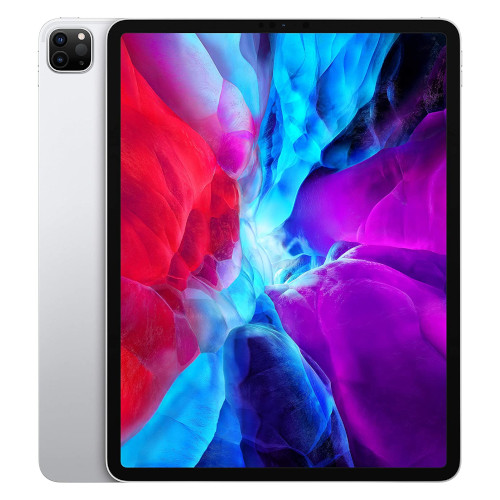 Apple iPad Pro 12.9″ (2020, 128GB): $999 $899 at Amazon
Save $100 – Previously starting at $929, Amazon launched the cheapest ever price on these huge premium tablets in its Black Friday Apple deals last year. Plus, discounts were found across the range of storage configurations as well.
128GB: $999 $899 | 256GB: $1,099 $999 | 512GB: $1,299 $1,149.99 | 1TB: $1,499 $1,349
Apple iPad Air 4 (2020, 64GB) : $599 $569 at Amazon
Save $30 – Amazon's lowest price on the new iPad Air 4 returned in last year's Black Friday Apple deals, but things sold out quickly – starting with the most popular colors. Towards the end of the event, only December delivery dates were available on remaining stock, but B&H Photo was also offering similar discounts as well. We've already seen this price beaten in 2021, with costs dropping all the way down to $499, so this is very likely to be improved upon this year.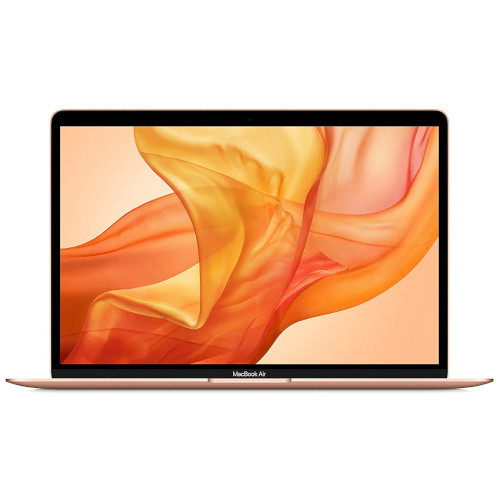 Apple MacBook Air (Early 2020): $999 $799 at Amazon
Save $200 – 2020's Intel MacBook Air was on sale for just $799 at Amazon, but quickly rose back up to $899 once word got out. This was a record low price on the base configuration, however these older devices won't offer great value for money in 2021.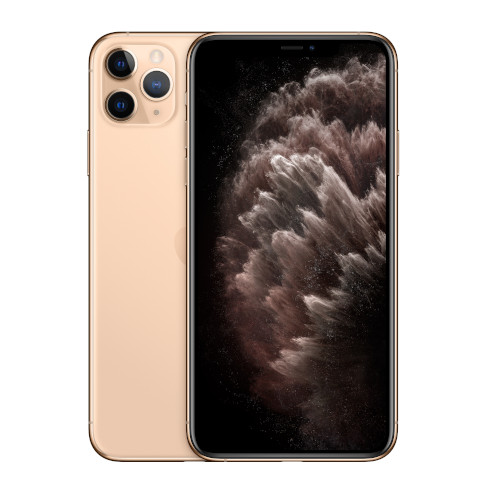 Apple iPhone 11 Pro: save $350 with new unlimited line, plus up to $950 with trade-in and switch at Verizon
The iPhone 11 Pro was available with a $350 online exclusive at Verizon when you picked it up with a new unlimited line. If that wasn't all you could also trade-in to get up to $550 off, plus, another $400 off if you were switching over from another carrier.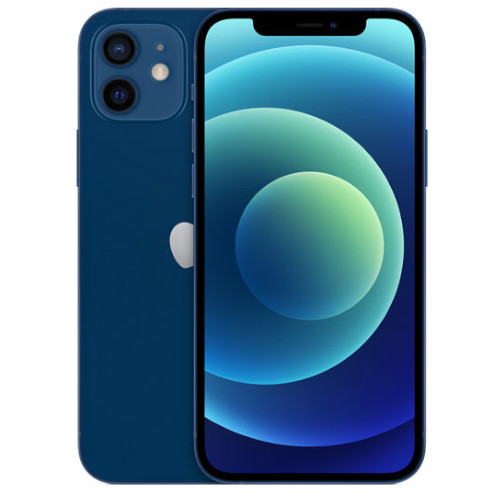 Apple iPhone 12: Save 700 with trade-in and new unlimited line at Verizon
Verizon's Black Friday iPhone 12 deals landed early but its initial flash iPhone offers stuck around for the main event. This $700 off trade-in special could be used to cut down your phone bill over 24 months when you traded in an eligible old device. Note – this deal was also available on the iPhone 12 Mini, iPhone 12 Pro, and iPhone 12 Pro Max.
Total cost: $99 (24 mo)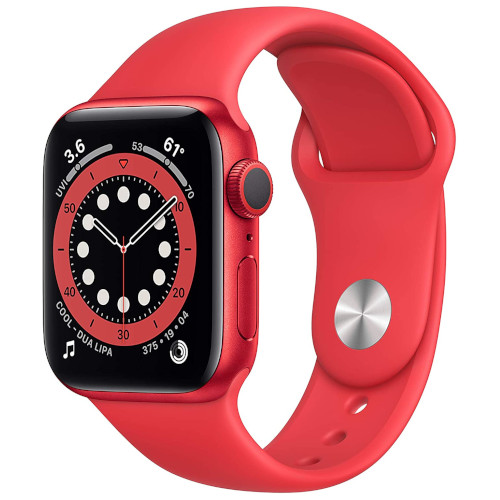 Apple Watch Series 6 (40mm, GPS): $399 $329.98 at Amazon
The all-new Apple Watch Series 6 got a massive $69 price cut at Amazon in this early Black Friday deal. This was its lowest price ever, but note – it was only available on the red color. The all-new 40mm smartwatch features a new S6 processor, blood oxygen monitoring, an ECG app, and elevation tracking.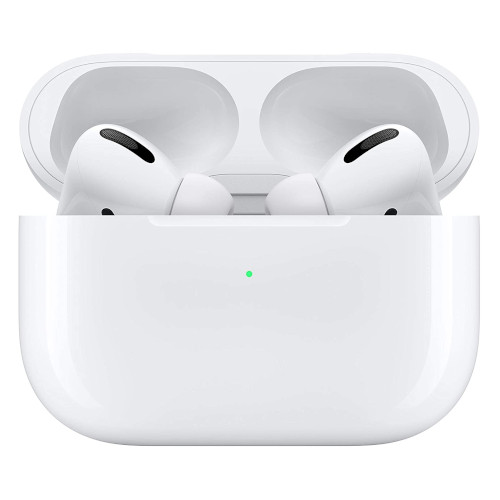 Apple AirPods Pro: $249.99 $169 at Amazon
Save $50 – You could get the best-selling Apple AirPods Pro on sale for just $169 – the lowest price we had ever seen. With noise cancellation, transparency mode, and wireless charging case capable of topping up your AirPods to 24-hours of battery life, these are a great pickup.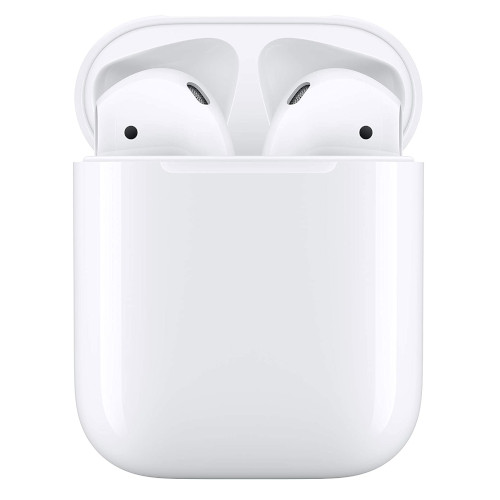 Apple AirPods 2019 with charging case: $159 $109 at Amazon
Save $30 – You could find the cheapest AirPods on the market with a $50 discount right now at Amazon. Like their wireless charging counterparts, this set of AirPods was seeing a further $10 price cut in last year's Black Friday Apple deals although it was still a way off the $99 record.
Internet Explorer Channel Network