Every day, 100k+ smart people read our newsletter. You can sign up here.
---
Hello readers, Forget about the fear of missing out; China's tech companies are facing the fear of the unknown.
With the government's strong antitrust moves, tech companies in the country are getting investigated, fined, and worse: written off from their investors' cheques.
Surrounding this topic are two camps: One that believes it's a step in the right direction, and another that criticizes it. Which side are you on?
Today we look at:
What China's clampdown means for Southeast Asian startups
A Singapore-based SaaS startup that recently raised money
Other newsy highlights such as AirAsia's plan to enter ride-hailing and ByteDance's soaring valuation
---
PREMIUM SUMMARY
China's war against tech platforms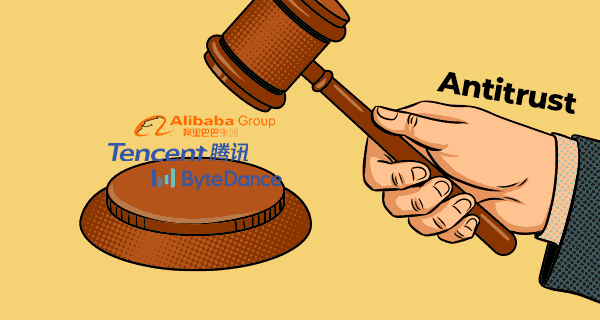 China is clamping down hard on the tech giants in the country. In February, regulators released new antitrust rules that tightened government control over internet platforms, and among their casualties are Tencent and Alibaba.
A long time coming: In March 2018, China established the State Administration for Market Regulation (SAMR) to supervise various areas including monopolies and market competition. Last year, SAMR made the tech industry its target.
Remember Ant Group?: In November, SAMR halted its planned blockbuster dual listing. On top of that, it has also fined companies including Alibaba, Tencent, and ByteDance, and is currently investigating the merger of Tencent-backed online game-streaming platforms Huya and Douyu.
Time for SEA to shine?: In the past, Southeast Asia's investment activities would benefit whenever China was facing market, economic, or political uncertainties. And according to our chart, the number of deals done by Chinese investors in the region has indeed grown last year.
Read more: How China has been clamping down on big tech empires
---
STARTUP SPOTLIGHT
Getting nimble with tech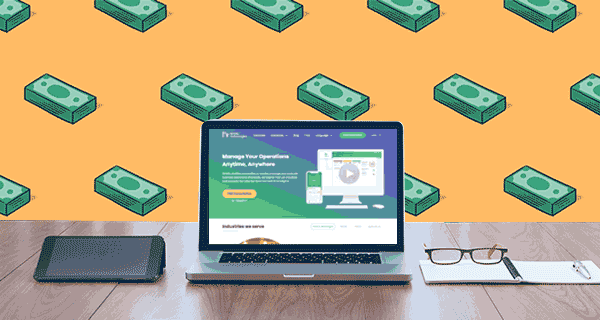 Are you getting a headache from managing your business operations? To help business owners and managers have some peace of mind, Singapore-based enterprise SaaS solutions startup Nimbly Technologies has raised US$4.6 million in a pre-series A round led by Insignia Ventures Partners.
Launched in 2018, the company provides a mobile SaaS solution that automates workflow processes and improves companies' operating efficiencies.
Achievements: Nimbly is currently working with companies such as the Indonesian coffee chain company Kopi Kenangan, KFC, 7-Eleven, and Under Armour.
Future plans:The startup plans to use the fresh capital to speed up its growth in more markets in Southeast Asia.
---
QUICK BYTES
1️⃣ Need a ride?
Malaysian low-cost airline AirAsia is reportedly looking to enter the ride-hailing business. The company, which aims to expand its presence in Southeast Asia's super-app race, has also launched its food delivery service this month.
2️⃣ ByteDance's valuation soars
The tech giant's value has soared in the past weeks with its shares trading at a valuation of more than US$250 billion in the secondary market, This development comes as its founder Zhang Yiming is reportedly considering an IPO for some of its units, including TikTok's Chinese version Douyin.
3️⃣ "No arrest happened"
Malaysia-based online dating platform Sugarbook's founder and CEO Darren Chan has refuted local media reports claiming that he was arrested after he had failed to appear at the Malaysian court last week. Earlier in February, Chan was charged over the publication of a post about sugar baby universities in the country. This happened amid reports that the Malaysian government was mulling a ban on Sugarbook to prevent the youth from "getting involved in immoral activities."
4️⃣ Almost like you're going to space
India-based edtech firm WhiteHat Jr has partnered with satellite company EnduroSat to allow students to access data from and send commands to an orbiting satellite. Founded in 2018, WhiteHat Jr offers a coding and math platform designed for children.
5️⃣ 100 million sold
Grab Financial Group (GFG), the fintech unit of super app Grab, has reportedly cumulatively sold over 100 million insurance policies across Southeast Asia in less than two years . As of now, GFG has a couple of insurance products, which include a ride cover, a travel cover, and a consumer hospitalization product available in Indonesia.
6️⃣ More money for self-driving cars
Chinese ride-hailing giant Didi Chuxing is looking to rake in up to US$500 million in a potential raise at a valuation of around US$6 billion for its self-driving unit Didi Autonomous Driving. The new capital would help the company accelerate the mass production of its driverless vehicles and invest more in technologies such as AI chips.