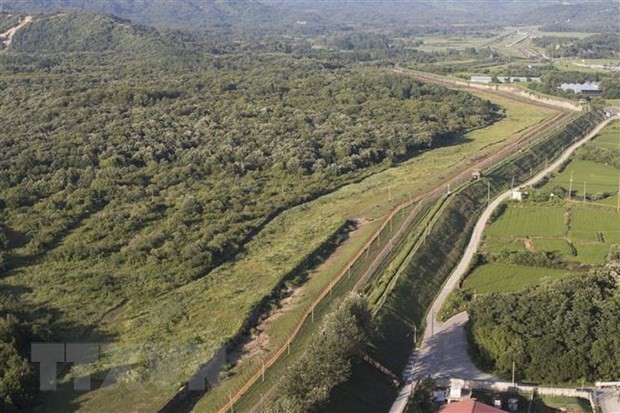 A panoramic view of the DMZ (Demilitarized Zone separating North and South Korea) in Cheorwon, Gangwon Province, South Korea (Photo: Yonhap/VNA)

The municipality of Paju of Gyeonggi Province, about 30 kilometers northwest of Seoul, said it will reopen its DMZ hiking trail to tourists next Tuesday.
In consideration of the ongoing outbreak of the coronavirus, however, the municipal government said it will limit the number of daily hiking tour programs to 10, while allowing only a maximum of 20 people to join the course at one time. The Paju trail is one of three hiking routes that opened to the public last year under the DMZ Peace Trail program intended to allow visitors to experience inter-Korean peace and the security situation on the Korean Peninsula.
Two other trails in Goseong and Cheorwon, both of Gangwon Province, have also been closed due to the outbreak of African swine flu.