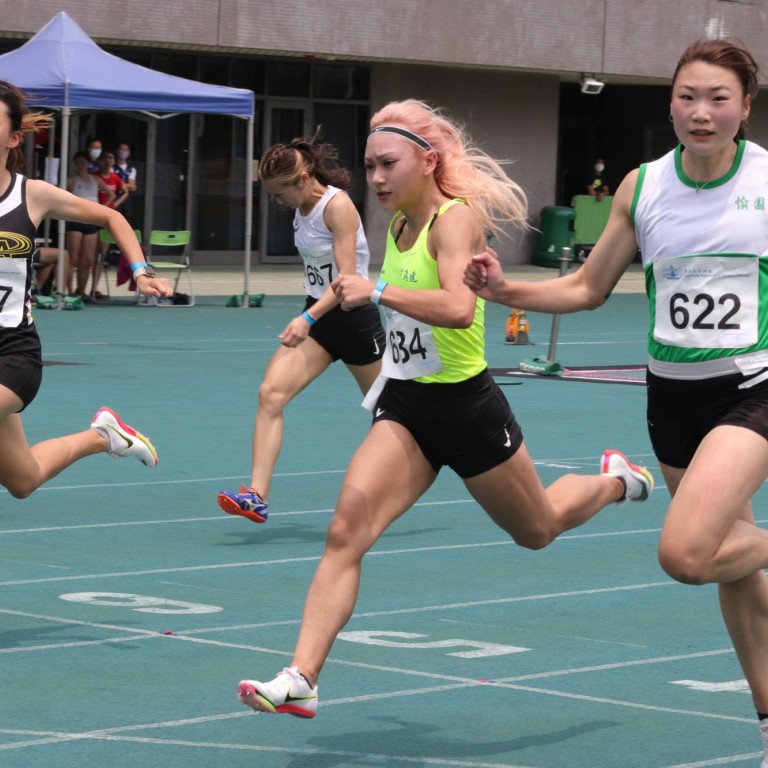 Hong Kong's only world junior championship finalist in history is swiftly making a name for himself at senior level.
Rico Cheung Siu-hang won his third senior 110 metres hurdles race in a row on Saturday – and all three have come on the same track, at Hong Kong's Tseung Kwan O Sports Ground.
The latest success for Cheung – who last August finished seventh at the World Athletics U20 Championships – came in the second leg of the delayed Hong Kong Athletics Series, in a personal-best time of 14.46 seconds.
Having waited months for the series to start after it was postponed by the city's Covid-19 outbreak, Cheung has been quick out of the blocks this month, with his form at the notoriously blustery TKO track putting the wind in his sails.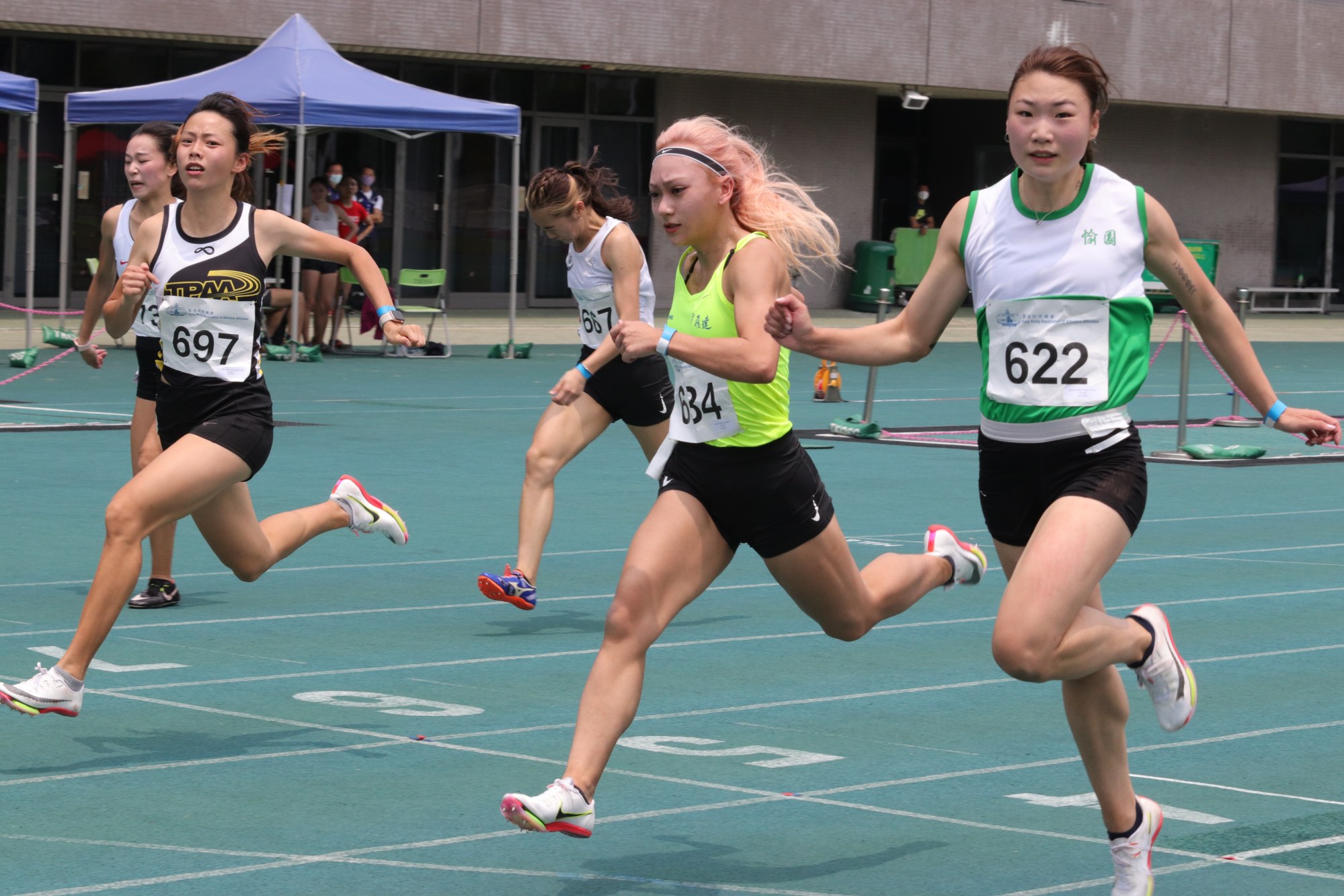 Pink-haired Chan Pui-kei is narrowly beaten into second by Leung Kwan-yi (right). Photo: Shirley Chui
He had blown away the field in his maiden senior event at the Hong Kong trial on May 1, and again made senior competition look a breeze when the 2022 series began days later. On this occasion, he was pushed close by 2018 Youth Olympics bronze medallist Addis Wong Lok-hei, who finished second in 14.49.
The next barrier for Hong Kong's surging young hurdler, he hopes, is 14 seconds. He aims to dip under that mark as he targets a spot in the Hong Kong squad for the postponed Hangzhou Asian Games.
Eight months ago, the 20-year-old finished his junior career on a high by becoming the first Hong Kong athlete to reach a world junior final in any event. He set three Hong Kong junior records in two days at the competition in Nairobi, the second time lowering the city best to 13.53 (over the junior level's lower hurdles) in the final.
Also on Saturday, Hong Kong 100 metres record-holder Ng Ka-fung won his final in 10.71 seconds, with Shak Kam-ching second in 10.76.
Ng, who has been training with Asian record-holder Su Bingtian of China since February, said he was disappointed with his time, which he blamed on a poor start. He was hoping for a better run on Sunday in the 200 metres.
Chan Pui-kei flaunted newly dyed pink hair as she finished second in the women's 100 metres in 12.36 seconds, behind Leung Kwan-yi, who clocked 12.34.
"Pink is my favourite colour – I dyed it two days ago to make myself happier," she said, "especially after finishing my degree exam. I hope to make a new start."
The Hong Kong junior record-holder is pushing to achieve the senior training standard of 12.11 seconds so that she can train full-time at the Hong Kong Sports Institute.
News Related
OTHER NEWS