Residents claim METRO didn't do enough Spanish-language outreach about the project in a predominantly Hispanic community.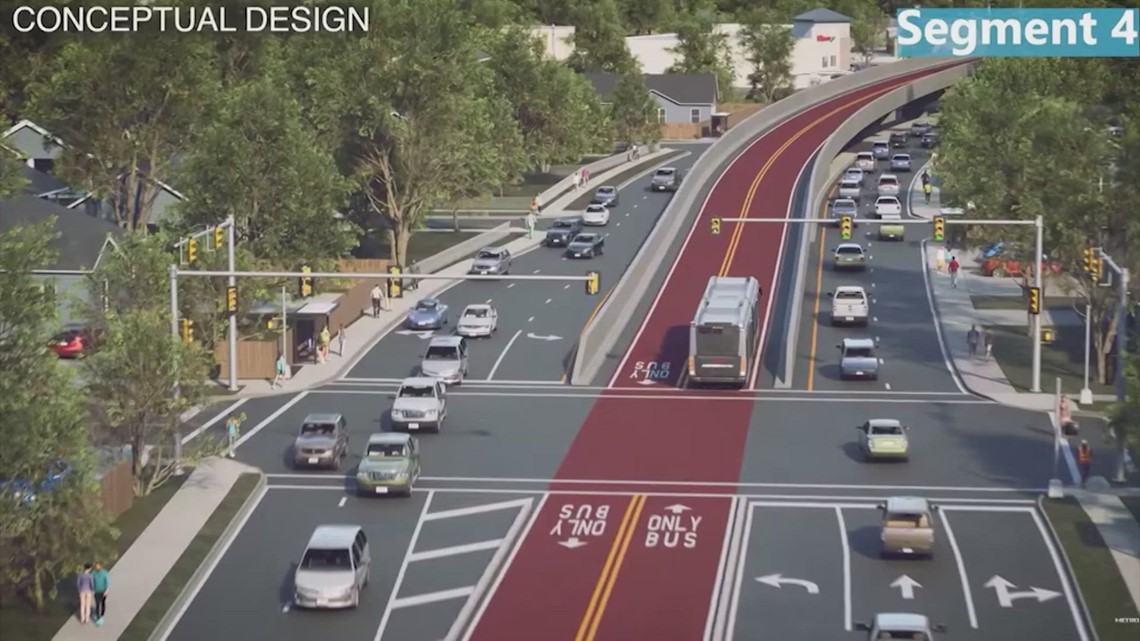 HOUSTON — METRO is delaying a vote on a new overpass that would replace a green median in the East End as part of it's new bus rapid transit plan. It's a project many residents are opposed to.
The overpass would replace a median that stretches from McKinney Street to Brady Street. It's part of a bigger project called the METRORapid University Corridor Project. Residents say the bridge would divide their neighborhood and reduce the walkability of the area.
They also criticized METRO for not doing enough Spanish-language outreach in a mostly Hispanic neighborhood.
METRO claims it sent out mailers in four different languages but online, the latest information could only be found in English.
There's an online petition to change the route or create an underpass instead.
The goal of the project is to connect the city from Westchase Park & Ride to the Tidwell Transit Center.
Dozens residents angry that @METROHouston is going to build an overpass for buses only that will transform Lockwood into a bridge & divide East End. They're asking METRO for alternatives even an underpass which engineers have said at last meeting they have not explored. (1/2) pic.twitter.com/sFEyFRCPy5

— Anayeli Ruiz KHOU (@AnayeliNews) March 23, 2023
News Related
OTHER NEWS