1/5 SLIDES © Provided by Eat This, Not That!
4 Grocery Items Facing Shortages Right Now
Stocking up ahead of long summer weekends hasn't been this expensive in decades—but that's if the items on your grocery list are even in stock. Several shortages are happening on shelves may make it hard to find what you need.
Timing for these shortages isn't ideal with the Fourth of July and the peak of summer right around the corner, as a few of them are important for backyard BBQ staples like hot dogs, hamburgers, and fruit salad. Keep reading to find out exactly what is facing a low supply right now.
2/5 SLIDES © Provided by Eat This, Not That!
1. Kiwi
New Zealand is known for its kiwi harvests, which is the largest fruit or vegetable export the country creates. Around $120 million worth of the fruit makes its way to the U.S. each year, but the harvest so far in 2022 has not reached its usual potential, Bloomberg reports.
In 2021 over 5 billion kiwifruits were picked, but weather and a lack of labor have officials expecting fewer, so don't be alarmed if the produce section has a scarce selection.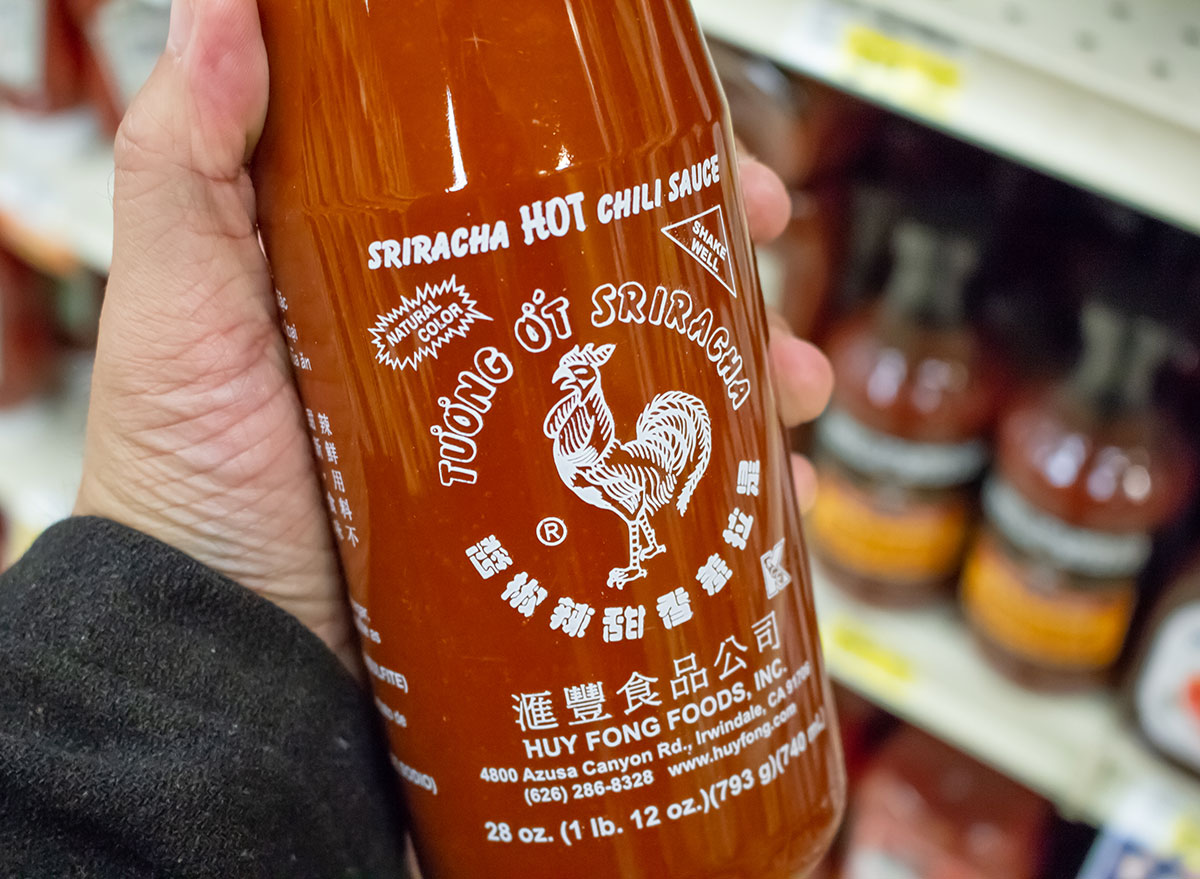 3/5 SLIDES © Provided by Eat This, Not That!
2. Sriracha
Chicken and other meat hot off the grill may be less spicy this summer thanks to a shortage of Sriracha Hot Chili Sauce. Huy Fong Foods, Inc., the company that makes the sauce, recently confirmed with Eat This, Not That! that its signature product along with the Chili Garlic and Sambal Oelek sauces are not being sent out until after Labor Day.
Like kiwi harvests, chili plants have been affected by unusual weather conditions not only this year but since 2020. With supply at such a low point, the company won't be able to fill orders until September.
"We understand that this may cause issues," the company says. "However, during this time we will not accept any new orders to be placed before September as we will not have enough inventory to fulfill your order."
Luckily this is the only condiment that may be scarce, as mustard companies are reassuring shoppers that they will be able to find it even though mustard seed has also seen a weaker harvest.
4/5 SLIDES © Provided by Eat This, Not That!
3. Coffee
The cost of coffee has skyrocketed in recent months, going up by 70%, according to The Guardian. Sweltering heat is causing farmers to move their crops, but the amount of land is dwindling in places like Costa Rica and Jamaica. This could mean some empty spaces in the coffee aisle of your local supermarket.
Slideshow continues on the next slide
News Related
OTHER NEWS