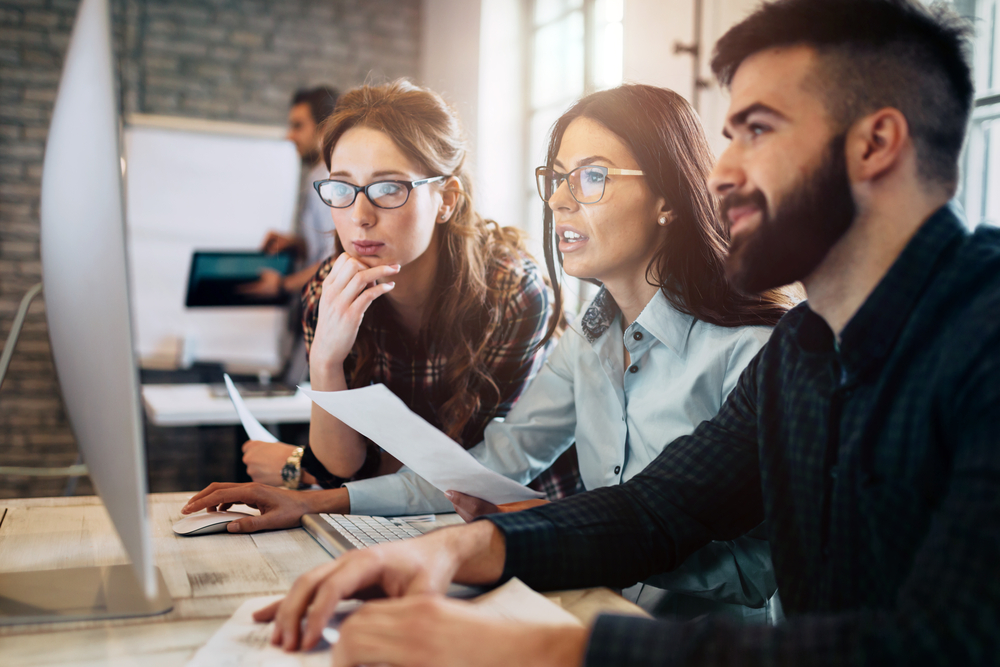 The demand for new business applications has outstripped most IT department's ability to deliver. Yet the demand continues to grow and the enterprise "app gap" gets wider every day. 
One way companies are closing this "app gap" is by:
adding low-code platforms
identifying internal employees with the right mix of skills, knowledge, and interest to be trained in these platforms to become "citizen developers" who can create new business applications for their department
keeping IT closely involved to ensure citizen developer-created apps do what they're intended to; are safe, secure, and compliant; and can fit into the company's larger enterprise IT ecosystem.
Low-code for fast business application turnaround
Low-code platforms like ServiceNow's App Engine let everyday employees build digital workflow applications thanks to pre-made component modules such as self-service portals and workflow routing. Using the low-code tool's graphical drag-and-drop user interface, a citizen developer selects built-in components that become modular building blocks of their digital workflow app.
Low-code solutions can decrease development time by as much as 50%-90% of development time compared to a coding language, according to 451 Research. This translates to lower cost-per-app and quicker turnaround from idea to deployment—not to mention significantly reducing IT's app dev request backlog.
Non-IT citizen developers can create low-code apps
The beauty of low-code is that most ordinary employees—assuming they are motivated and have access to training—can learn how it's done in a short amount of time. This new breed of citizen developers can make a huge impact on the organization by creating department-specific apps that save them and their colleagues a ton of time. 
Once trained in low-code application development, citizen developers can help automate manual business processes, create apps still on their department's wish list, and identify the need and opportunities for new business applications. These range from menial, repeatable tasks that have always been time-consuming, to processes made more difficult by COVID constraints and the move to remote work, to new workflows ideal for digitalization.
IT provides the guardrails for compliance, security, and more
While low-code makes it possible for citizen developers to build business applications, IT is an essential part of the process from beginning to end.
IT stays in control of the process by:
Evaluating, selecting, and provisioning low-code tools for use by citizen developers — tools that may already be in use by IT 
Partnering with the citizen developers — supervising their activities, making sure the new low-code applications are doing what they are supposed to in terms of business processes while following best practices for enterprise app dev. IT also is involved in moving these new apps from development to testing, to deployed and available.
Ensuring that these new applications meet company, industry, and government regulatory standards and best practices for compliance and security. For example, an intake app for visitors visiting medical patients may ask for information like "relationship to the patient"—but shouldn't collect or expose health data protected by HIPAA. Security includes making sure the application does not let a user inappropriately see, change, or delete sensitive information, or expose it to inappropriate people (for example, by failing to clear the app's display after the user is done).
Thanks to this combination of low-code platforms, citizen developers, and IT as facilitators, businesses can respond to new business needs with agility while IT provides governance and oversight.  
This gives citizen developers the guardrails they need to develop apps that are scalable, secure, and compliant. Meanwhile, IT has the relief of knowing that non-IT can handle some of its own application requirements and requests—but that these activities are still under its watchful eye.
Internet Explorer Channel Network