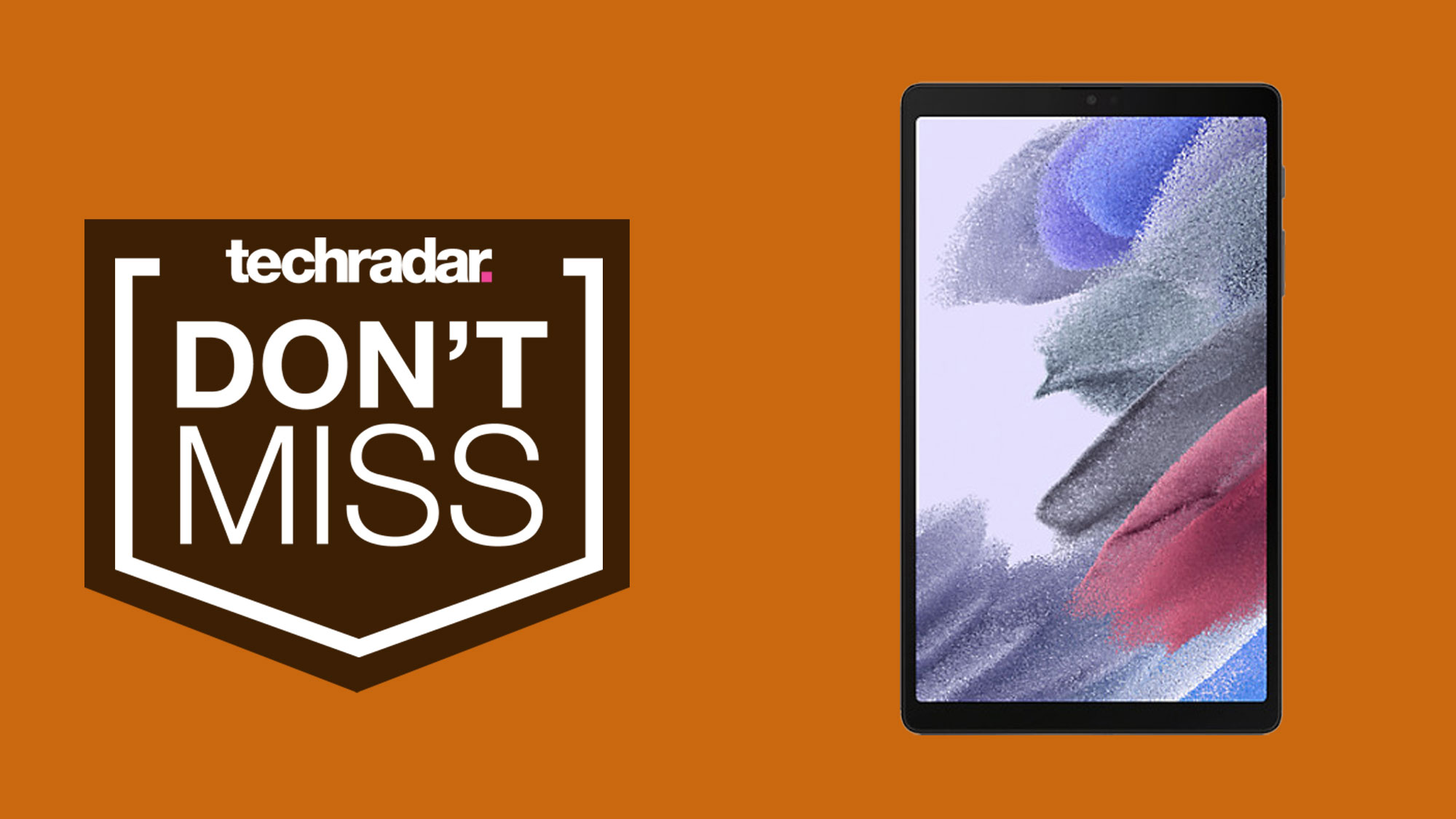 The Black Friday iPad deals are never any good, but in 2021 they've somehow failed to clear that laughably low bar, and we've still been surprised by just how poor the Apple-tablet discounts are this year.
Seriously – we're talking just $50 / £50 off super-power iPad Pros, and sometimes no discounts at all on entry-level or Mini tablets – and this outlook very likely won't change for the Cyber Monday iPad deals. If you were wanting to buy a new iPad in the Black Friday sales, it might seem like you're plum out of luck.
(Not in the US or UK? Scroll down for deals in your region).
It's not all bad news though, not as long as you're willing to try new things (and aren't committed to the Apple ecosystem already). That's because there are a few worthy tablet Black Friday deals on Android slates that make them much, much more tempting than an iPad.
Sure, sure, sure: if you were waiting for an iPad deal, you might be already shaking your head at the idea of buying an Android tablet instead. But you shouldn't, as Apple's once-great lead in the market segment isn't as big as it once was, and with the superior discounts, the following Android slates are better value-for-money now. And there are still plenty of ways to share work progress between iOS devices and Android tablets using the Google Suite and other apps on both platforms.
Today's best Android tablet Black Friday deals: US
$769.98
$561.99 at Amazon (save $207.99)
Tablet (256GB) and book cover:
$799.98
$592.98 at Amazon (save $207)

Tablet (128GB) and keyboard:
$899.98
$619 at Amazon (save $280.98)

Tablet (256GB) and keyboard:
$929.98 $649.99 at Amazon (save $279.99)
" data-widget-type="deal">
Samsung Galaxy Tab S7 128GB: $699.99
Samsung Galaxy Tab S7 128GB: $699.99 $498 at Amazon (save $201.99)
There's $200 off Samsung's latest tablet, whether you want the 128GB version or the 256GB version, though that costs $30 more. There's also money off the book cover and keyboard bundles:
Tablet (128GB) and book cover: $769.98 $561.99 at Amazon (save $207.99)
Tablet (256GB) and book cover: $799.98 $592.98 at Amazon (save $207)
Tablet (128GB) and keyboard: $899.98 $619 at Amazon (save $280.98)
Tablet (256GB) and keyboard: $929.98 $649.99 at Amazon (save $279.99)
$930
$730 (save $200) at Amazon
" data-widget-type="deal">
Samsung Galaxy Tab S7 Plus | Wi-Fi | 128GB: $850
Samsung Galaxy Tab S7 Plus | Wi-Fi | 128GB: $850 $700 (save $150) at Amazon
This is Samsung's highest-end tablet yet, with the same specs as the non-Plus version but a bigger and better display, and meatier battery. It's a perfect work and play tool, but it costs a lot.
256GB: $930 $730 (save $200) at Amazon

£869
£749 (save £120) at Currys

" data-widget-type="deal">
Samsung Galaxy Tab S7 Plus | Wi-Fi | 128GB: £799
Samsung Galaxy Tab S7 Plus | Wi-Fi | 128GB: £799 £679 (save £120) at Currys
This is Samsung's highest-end tablet yet, with the same specs as the non-Plus version but a bigger and better display, and meatier battery. It's a perfect work and play tool, but it costs a lot.
256GB: £869 £749 (save £120) at Currys

£269
£230 (save £39) at Amazon
" data-widget-type="deal">
Samsung Galaxy Tab A7 | Wi-Fi | 32GB: £219
Samsung Galaxy Tab A7 | Wi-Fi | 32GB: £219 £205 (save £14) at Amazon
This low-cost low-power Android tablet has a small amount of money off, making an already-affordable tablet that little bit more within reach, though it was even cheaper earlier in November. A version with 4G connectivity is also reduced, as you can see below:
4G LTE: £269 £230 (save £39) at Amazon
News Related
OTHER NEWS