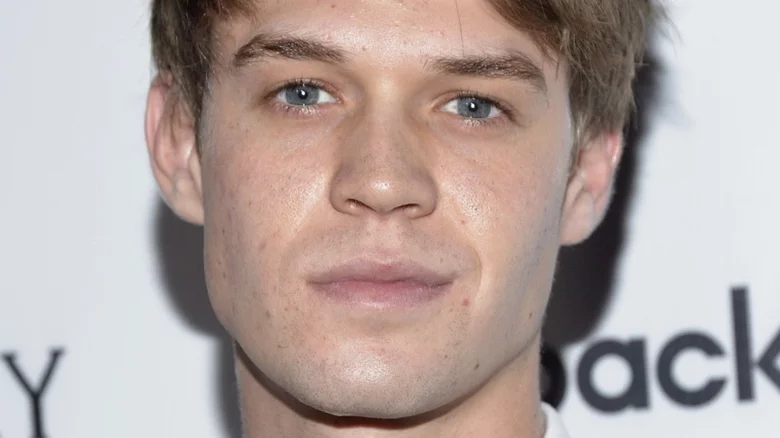 Michael Tullberg/Getty Images
The most recent true crime series about an infamous serial killer has just been released: "Dahmer – Monster: The Jeffrey Dahmer Story" is now available to stream on Netflix. Created by Ryan Murphy and Ian Brennan, the series depicts the murders committed by Jeffrey Dahmer (played by Evan Peters). "Monster" is told from the point of view of Dahmer's victims. The supporting cast includes Richard Jenkins, Molly Ringwald, and Michael Learned, all of whom play various family members of Dahmer, as well as Niecy Nash who plays Dahmer's suspecting neighbor Glenda Cleveland.
If you have already watched the show, then you've come across the character named Chazz, whose role was kept quite secretive prior to the show's release. Chazz is a minor role in the show, but he may have caught your attention for being a bit familiar-looking. So, for those curious, here's where we've seen Chazz from "Monster: The Jeffrey Dahmer Story" before.
Colin Ford starred in We Bought A Zoo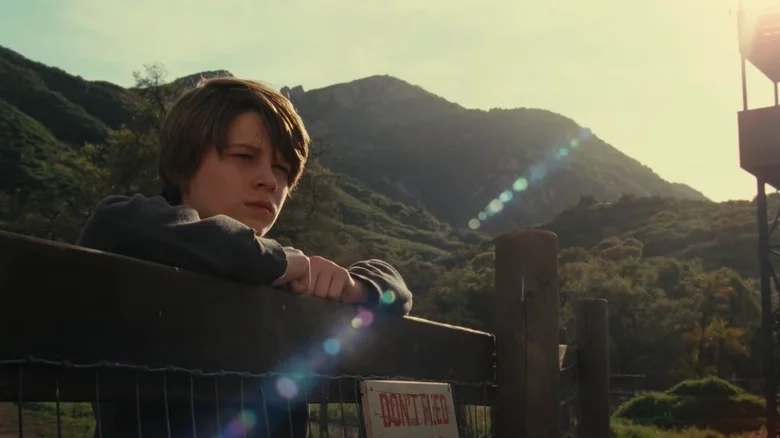 20th Century Fox/YouTube
Colin Ford began acting in 2002, taking on small roles, but it was in 2011 that he landed his first major film role acting alongside Matt Damon in the family comedy-drama "We Bought a Zoo" (via IMDb). Directed by Cameron Crowe, the film follows widowed father Benjamin Mee (Damon), who, in an effort to start fresh following the death of his wife, buys a neglected zoo and must prepare it in time for the public opening. Ford plays Benjamin's 14-year-old son Dylan who, in a bit of a rebellious phase during his grief, is expelled from school. Throughout the course of the film, Dylan meets and develops feelings for Lily (Elle Fanning), the young cousin of the longtime zookeeper, Kelly (Scarlett Johansson).
In July 2021, Ford sat down with V Magazine to discuss his career. During the interview, he reflected on his time making "We Bought a Zoo," which he found to be very formative for him as an actor. Ford said, "[I] got to work for about five or six months [with Damon], and he was just such a humble guy. The process of working with him and the rest of the cast and crew on that particular project really shaped me as a young man and made me realize that this is definitely what I want to do, it's something that I'm going to pursue with 100% tenacity."
He had a main role in Under the Dome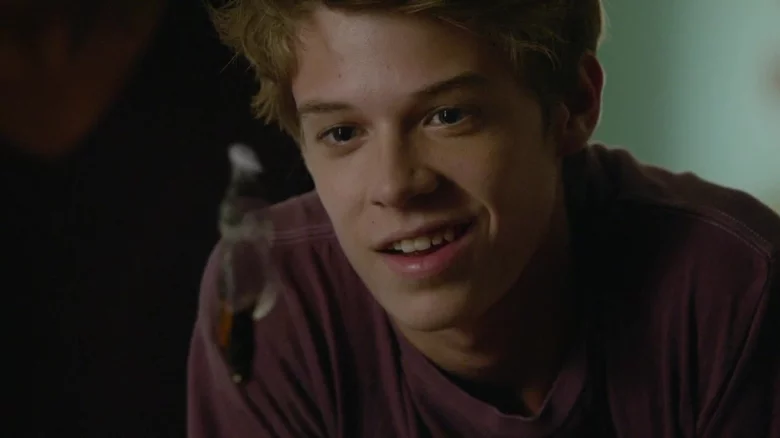 CBS
Colin Ford's next major role was as a main cast member on the CBS sci-fi mystery series, "Under the Dome," which aired from 2013 to 2015 (per IMDb). Based on the book of the same name by Stephen King (who also served as executive producer), the series follows the residents of a small town called Chester's Mill as they find that their town has suddenly and mysteriously been enclosed under a large glass dome, which is indestructible. While help from outside tries to find a way in, those stuck inside must grapple with rising tensions and limited resources, as well as figure out how and why the dome appeared. Ford plays Joe McAlister, a teen who gets separated from his parents — his parents are outside the dome, while Joe and his sister Angie (Britt Robertson) are inside the dome.
During a 2013 interview with Collider, Ford revealed what drew him to the project: "I was really new to [the story]. After I found out that I was going to be involved in the project, I was like, 'I'm gonna read the book.' … I was just excited to be working on a project with so many great people, like Stephen King and CBS. I was really excited."
Additionally, in 2015 after the show's last episode aired, Ford revealed what he loved most about working on "Under the Dome" to My Fanbase, beginning with the fact that it was a rewarding change of pace to work on a long-term show after previously mostly working on films. Ford continued, "The people involved in the show with me are like a second family. We spent over three years together and those relationships are priceless."
Ford played young Sam in Supernatural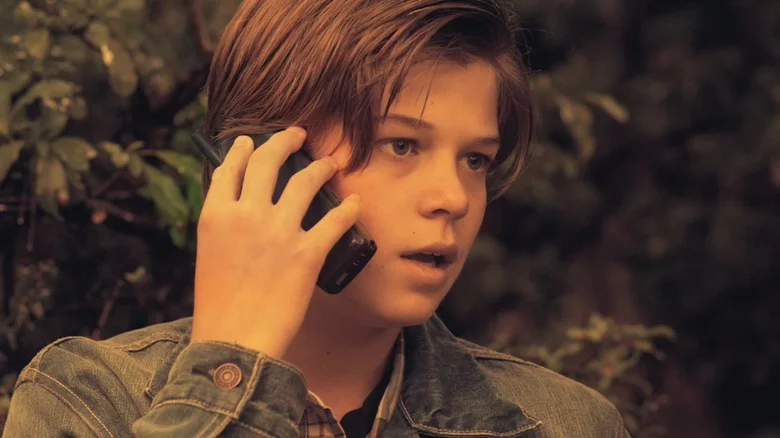 The CW
"Supernatural" fans have a major reason to recognize Colin Ford: he played the young version of Sam Winchester (Jared Padalecki) in six episodes throughout the show's run, his first appearance being in Season 3 and his last appearance being in Season 11 (via IMDb). In his first episode, titled "A Very Supernatural Christmas," young Sam and young Dean (played by Ridge Canipe) are seen in a motel room by themselves, waiting for their father to get back. While Sam wraps a present for their dad, he asks Dean a lot of questions about their family, which Dean avoids answering.
During his interview with V Magazine, Ford also discussed his experience acting on "Supernatural." Ford said, "With 'Supernatural,' it was really fun to get to play young Sam because Jared Padalecki had led the character in such an amazing way. And I just really wanted to bring truth to him." The actor elaborated that, to prepare for his scenes, he would study Padalecki's mannerisms in order to implement them into the flashbacks. He continued, "I wanted the audience to recognize those little nuances of the character because that just makes it more real."
Ford made a brief appearance in Captain Marvel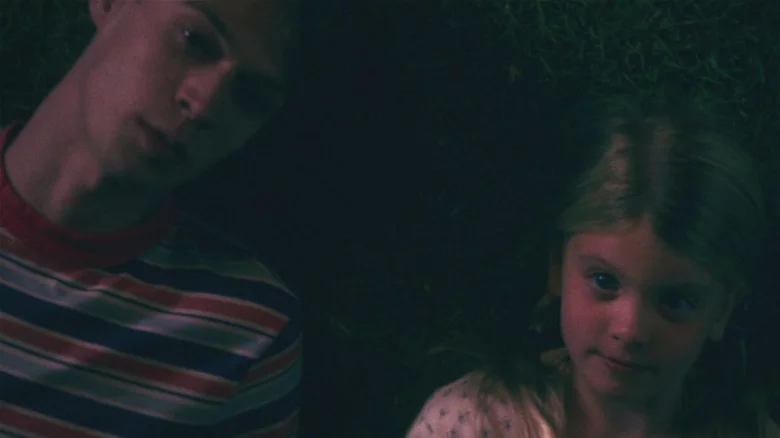 Disney/Marvel Studios
In 2019, Colin Ford had a small role in "Captain Marvel," which stars Brie Larson as the titular superhero, Carol Danvers. Set in 1995, the film follows Carol as she becomes Captain Marvel and is later immersed in a conflict between two alien civilizations, right as Earth is getting caught up in the middle of it. Ford plays Carol's brother Steve Danvers. He appears in a flashback scene, talking to a young Carol about the galaxy — Steve tells Carol, "A huge rumble throughout the cosmos shook the moon and the sun and the stars in the sky. And so, little Alouette flew up throughout the night."
As he discussed in his interview with V Magazine, Ford is eager to continue working with Marvel. The actor said, "I love the superhero avenue, the Batman and Robin type of vibe, or I would love to work with Marvel on another film, that would be a dream come true." He also named "Eternals" director Chloé Zhao as one of the directors he hopes to work with one day (alongside Lee Isaac Chung, Quentin Tarantino, and David Fincher).
Colin Ford starred in Daybreak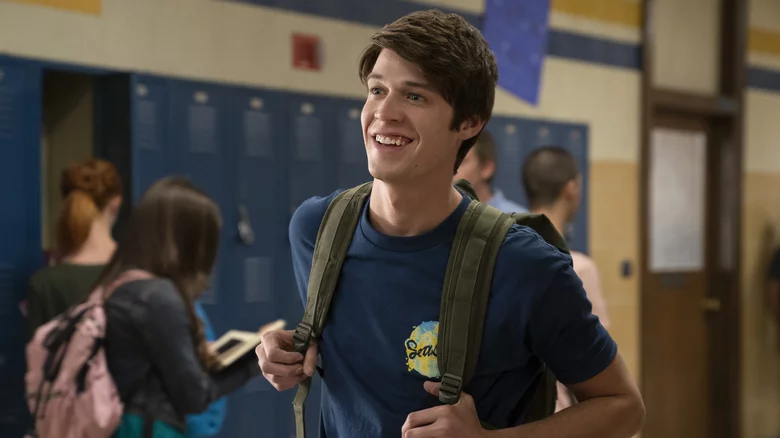 Ursula Coyote/Netflix
In 2019, Colin Ford starred in the Netflix post-apocalyptic dramedy "Daybreak," which was unfortunately canceled after one season. In the series, Ford plays a 17-year-old outcast named Josh Wheeler who goes searching for his popular girlfriend Sam Dean (Sophie Simnett) in the aftermath of an apocalypse in Glendale, California. Throughout his journey, he and his comrades face the threat of zombie-like creatures called Ghoulies.
In an October 2019 interview with Pop Culturalist, Ford discussed all things "Daybreak" — including what drew him to the project. The actor revealed that he loved the character's transformation. Before the apocalypse, Josh is insecure and struggling, post-apocalypse, he has come into himself and developed self-confidence. Ford continued, "It was a lot of fun getting to play both versions of Josh; that's what made me excited about this role. It's rare as an actor that you have the opportunity to play two versions of yourself in the same project."
Another exciting aspect of the project was working with Matthew Broderick, who plays the high school principal Michael Francis Xavier Burr. It was especially notable having Broderick on set because Ford drew on "Ferris Bueller's Day Off" for much of his inspiration for playing Josh (who, like Ferris, speaks directly to the camera). Ford said that he and Broderick bonded right away over the fourth wall breaking. Ford continued, "He told me, 'You'll get over that. Just work through it. I dealt with that years ago, too.' It was ironic that he had navigated something similarly, and it was great advice."
News Related
OTHER NEWS