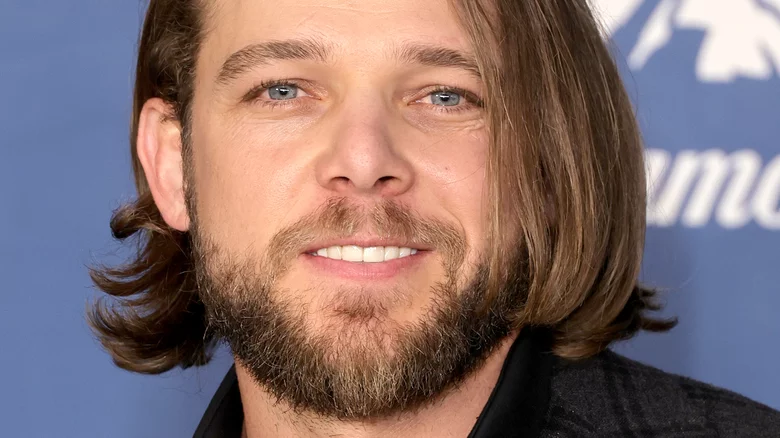 Michael Loccisano/Getty Images
CBS revealed back in May that they would be picking up "Fire Country" as one of three pilots to go to series this fall (via Deadline). Months later, the show is now set to premiere this Friday, October 7, at 9/8c. So far from what the trailer for the series reveals, certain convicts in the state of California become eligible to participate in a program fighting wildfires to reduce their sentence in prison. It's common knowledge that wildfires happen all too often in the state, and it's likely that in the show's universe, the state of California creates this program because they're desperate for help. "Fire Country" features a cast with many familiar faces that audiences may recognize right away.
Actor Billy Burke, who plays the supporting character of firefighter Vince Leone, is unmistakably Charlie Swan from the "Twilight" films. Another character named Jake Crawford who can be seen in the trailer is also played by none other than Jordan Calloway, who fans of The CW's "Black Lightning" will recognize as Khalil Payne from the series. However, the lead character in "Fire Country" is Bode Donovan, a prisoner who seems to genuinely regret the prior actions that landed him in prison and seeks redemption by fighting wildfires.
Bode is played by actor Max Thieriot, whose face may be incredibly familiar to viewers of the series. This is because Thieriot has been in the industry since he was in his early teens, having quite the resume up until his starring role in "Fire Country."
Max Thieriot played Gus in Catch That Kid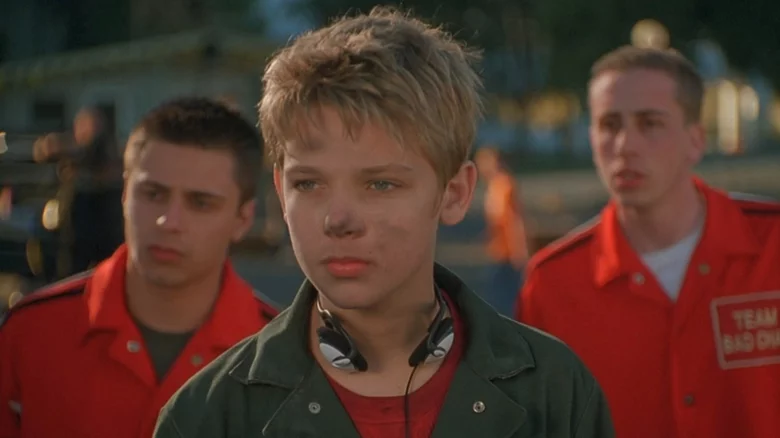 20th Century Fox/Amazon Prime Video
Anyone who grew up in the early 2000s might remember the movie featuring a young Corbin Bleu and Kristen Stewart called "Catch That Kid." Although it received very poor reviews from critics (via Rotten Tomatoes) like most notable movies from that period like "Zoom," "Herbie: Fully Loaded," and others, it's a cult classic for some fans (via Reddit). The film follows Stewart's Maddy as she seeks the help of her best friends — Austin (Bleu) and Gus (Thieriot) — to help her rob a bank to get enough money for a cure for her father (Sam Robards). Playing the role of Gus was Max Thieriot's first acting credit in the industry (via IMDb), and he told Teen Hollywood.com at the time that it was really the go-karts in the movie that got him excited about the role.
Thieriot's Gus is a young mechanic in the film, and battles with Austin throughout its entirety to be Maddy's boyfriend, which remains unresolved even at the very end. This was arguably Thieriot's breakout role, and he continued to land roles in feature films from 2004 to 2012.
He played a key supporting role in The Pacifier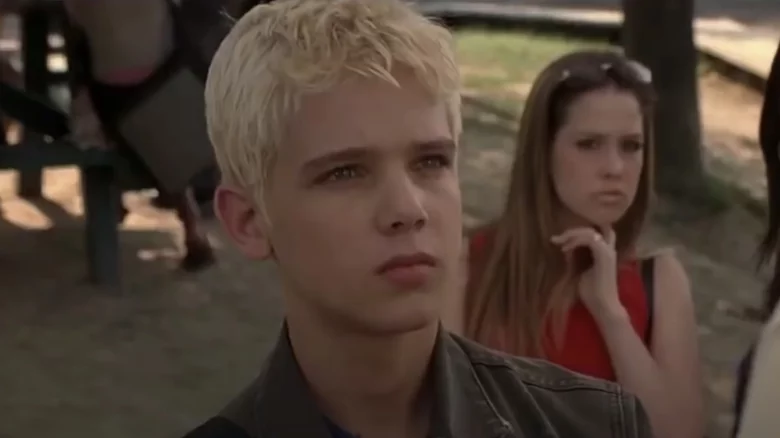 Walt Disney Pictures/YouTube
Only one year after "Catch That Kid," Max Thieriot became part of another film from the early 2000s that is arguably even more iconic for fans — "The Pacifier." The movie notably follows Vin Diesel's Shane Wolfe, a Navy SEAL who is tasked to protect the Plummer family after their father (Tate Donovan), a government scientist, is killed and a classified project is still in the house. Hilarious and dangerous events unfold as Wolfe does not have any children of his own, and is completely untrained to handle watching five children. Thieriot notably plays the role of Seth Plummer, one of the older children who initially gives Shane a particularly hard time, at least until Shane learns of Seth's passion for theater.
"The Pacifier," in the same way as "Catch That Kid," was another film that seemingly allowed Thieriot to shine as a young actor, which likely led to his casting alongside Julianne Moore, Liam Neeson, and Amanda Seyfried in 2009's "Chloe." It was a more serious supporting role for Thieriot, playing the son of a couple who gets caught up in suspicions of adultery.
He starred alongside Jennifer Lawrence in House at the End of the Street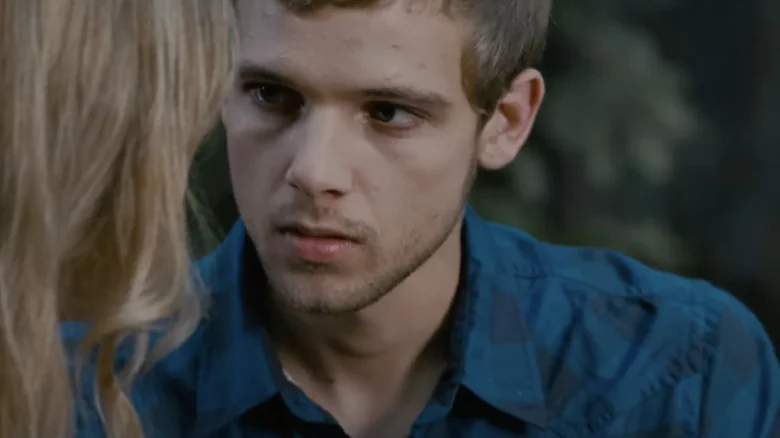 Relativity Media/YouTube
After appearing in a few movies in the early 2010s like "The Family Tree" and "My Soul to Take," Thieriot got another big opportunity from which you may recognize him. He played the character of Ryan in "House at the End of the Street" with co-star Jennifer Lawrence. The psychological horror film follows Lawrence's Elissa as she befriends Ryan, the survivor of a crime where his sister, Carrie-Anne, allegedly kills his parents. However, it is quickly revealed throughout the events of the film that Ryan is the murderer, and that he's been kidnapping unsuspecting women to be his "new" sister due to the trauma of the real Carrie-Anne dying at a young age in an accident. By the end of the movie, it is even revealed that his parents would force him to dress up as his sister after she died and pretend he wasn't himself.
This was an unsettling and serious role for Thieriot, and the poor reviews for the film (via Rotten Tomatoes) didn't necessarily hinder any opportunities for future projects. Thieriot would continue to be part of some popular television series you've likely seen him in recently.
Thieriot played Norman Bates' half-brother Dylan on Bates Motel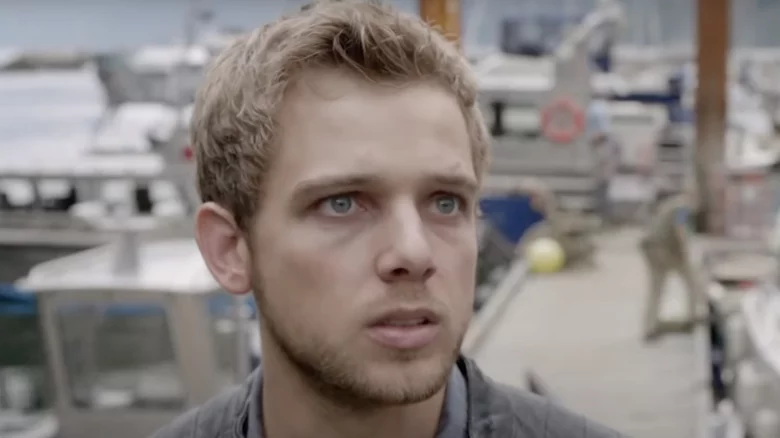 A&E/YouTube
Only one year after "House at the End of the Street," Max Thieriot landed a big supporting role as Dylan Massett, the half-brother of Norman Bates (Freddie Highmore) on "Bates Motel," which ran from 2013 to 2017 on A&E. Dylan is a character in the series that struggles and puts on a tough outer shell, although he is kind deep down and eventually becomes close to Norman. As Norman's mental illness progresses, Dylan is ultimately forced to kill him by the end of the series, and he is one of the only main characters with a relatively happy ending, as he lives on with Emma (Olivia Cooke) and their daughter.
While speaking about "Bates Motel" at San Diego Comic-Con during a cast panel in 2016, Thieriot explained that the show had been a huge part of his life. "It's going to feel like the end of an era. I think I was already engaged but I got married; I had a kid. There's so many things that have happened in my own personal life over the course of shooting," he said. He also discussed what it was like to direct, as he had the opportunity to get behind the camera for the 2017 episode, "Hidden."
Thieriot currently plays Clay Spenser on SEAL Team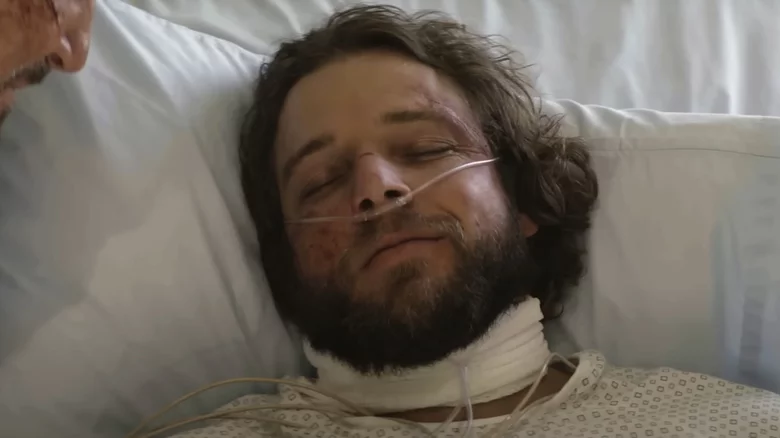 Paramount+/YouTube
Soon after "Bates Motel," Max Thieriot would put on some serious size and changes to his body composition for a big role on the former CBS and now Paramount+ series  "SEAL Team," where he plays the character of Clay Spenser, a member of Bravo Team alongside David Boreanaz's Jason Hayes. The show is currently on Season 6, and Spenser is hanging on by a thread in the hospital, as he was nearly killed during the Season 5 finale. It's his most recent role to date other than his upcoming appearance as Bode on "Fire Country."
Now, Thieriot will be doing both "Seal TEAM" Season 6 and "Fire Country" Season 1 at the same time, which he told Deadline is quite the juggle, albeit a manageable one. "It's been crazy, but life's crazy. I got a couple of kids to throw in there and moving around up to Vancouver to shoot a TV show. But I'm young, and I can keep up. I like staying busy, so it works for me," he noted. Thieriot actually helped write and even pitched the idea for "Fire Country" during his time on "SEAL Team" as well.
It's unclear what will happen to Thieriot's Clay after Season 6 of "SEAL Team," but fans of the actor are likely on the edge of their seats for "Fire Country."
News Related
OTHER NEWS