Every day, 100k+ smart people read our newsletter. You can sign up here.
---
Hello readers, I've mentioned this before, but prior to Covid-19 and work-from-home measures, I'd never used food delivery apps. Since then, however, I've become more familiar – more than my wallet would like – with the options for my location.
(Castel Italiano, I wish I knew how to quit you.)
Anyway, behind the scenes of the food delivery business lie cloud kitchens. Investors are pumping millions of dollars into the various players in the space, and there are a few different business models as well. Who will come out on top? In today's premium piece, we take a look at the lay of the land for cloud kitchens.
Today, we look at:
The key players in the Southeast Asian cloud kitchen scene
Singtel's gaming venture Storms its way to funding
Other newsy highlights such as Alibaba hooking up with rival Tencent and Chinese firms poised to sue the US government
---
PREMIUM SUMMARY
Head (and stomach) in the clouds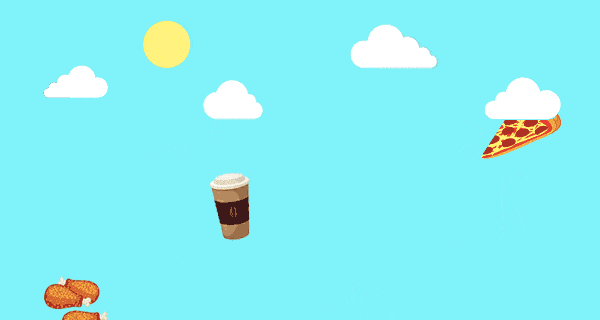 One of the few beneficiaries of the pandemic has been the cloud kitchen industry, what with more people stuck at home and ordering food delivery more than ever. However, it remains to be seen as to who – and what business model – will emerge as the winner of this nascent sector.
Myriad models: There are pure-play, delivery-app led, shared kitchen, and hybrid models. Confused? I know I am.
Battleground: Indonesia: Indonesia, the world's fourth-most populous country, seems set to become Southeast Asia's primary cloud kitchen market, as both local players and multinationals line up major expansion plans in the country.
Early days: While cloud kitchens saw a growth of over 1,000% in India between 2018 and 2019, Southeast Asia is only now entering a similar phase of growth. It'll be a while before the dust settles.
Read more: Here are the top cloud kitchen operators in Southeast Asia
---
STARTUP SPOTLIGHT
The Storms that is approaching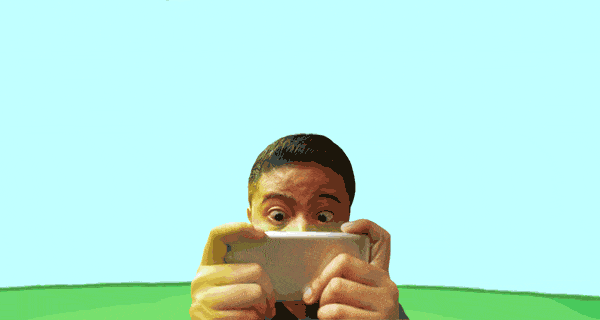 Singapore gaming venture Storms said it has received an undisclosed amount of investment from EDB New Ventures, the corporate venture building arm of the Singapore Economic Development Board. Launched in 2019, it is also developing social instant gaming platforms monetized through advertising, licensing, and mini-esports tournaments in super apps.
Plans for the cash: With the fresh capital, the gaming venture will continue to strengthen its management and engineering team in Singapore, multiply its user base, and expand into new markets such as India, Indonesia, and Africa. It will also invest in research and development to advance the technology that supports its mini-esports tournaments.
Regional partnerships: Storms has established a presence in Southeast Asia by partnering with mobile game studios such as Niji Games and AKPublish.
Cash cow: Mobile gamers in Singapore spent over US$397 million on in-app purchases on games downloaded from the App Store and Google Play Store in 2020, said the firm, citing App Annie data.
---
QUICK BYTES
1️⃣ Strange bedfellows in China
Ecommerce giant Alibaba Group is said to be planning to offer its bargain online shopping platform, Taobao Deals, as a mini-program on rival Tencent Holdings' multipurpose super app WeChat.
The move will see Taobao Deals accept transactions that use the online payment service of WeChat Pay, which is the main rival of Alibaba affiliate Ant Group's Alipay.
2️⃣ The response of Chinese firms against the US government
Chinese companies targeted by a sweeping investment ban imposed by former President Donald Trump are considering suing the US government after a federal judge on Friday suspended a similar blacklisting for Beijing-based smartphone maker Xiaomi.
US district judge Rudolph Contreras had flagged the US government's "deeply flawed" process for including Xiaomi in an investment ban.
3️⃣ AirAsia's funding plans take flight
AirAsia Group has raised US$82 million from TPG Capital executives, Aimia Inc., and others through a private share placement. Proceeds of the fundraise will help support AirAsia's fuel-hedging deals, general working expenses, and aircraft lease and maintenance payments, as well as fund the company's super-app and BigPay fintech platforms.
4️⃣ Getting smarter about smart buildings
The National University of Singapore and Johnson Controls, a multinational conglomerate focusing on smart, healthy, and sustainable buildings, will embark on a collaboration to carry out research on smart buildings.
Under the partnership, Johnson Controls will commit about S$5 million (US$3.7 million) into the research program, and teams from both organizations will work together to address industry-wide challenges.
5️⃣ A new unicorn emerges
PatSnap, a search engine for patents, has secured US$300 million in its latest round of funding, which it says puts its valuation over US$1 billion. Lead investors in the round include SoftBank and Tencent. The UK-based firm plans to use the funds to develop its platform, accelerate product development, and acquire additional domain knowledge in industry sectors where its technology is used by research and development and intellectual property teams.
6️⃣ Pony up for Wikipedia (well, sort of)
The Wikimedia Foundation is creating a new paid service for companies that draw on Wikipedia data, which it's planning to launch later this year. The company is still finalizing how Wikimedia Enterprise – the service's name – will operate. But broadly, it's like a premium version of Wikipedia's API, the tool that lets anybody scrape and re-host Wikipedia articles.