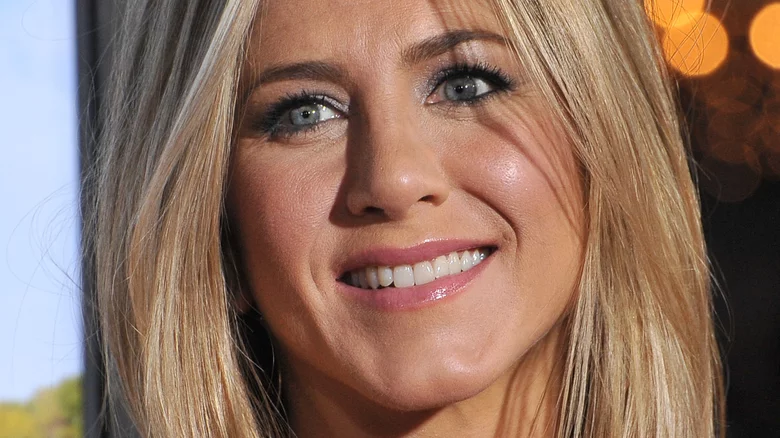 Featureflash Photo Agency/Shutterstock
Since she started acting in the late '80s, Jennifer Aniston has continued to entertain fans and, over time, has become one of the biggest names in the industry. It's no secret that she has played many prominent roles over the years, and her IMDb is stacked with credits on a vast array of famous projects.
Aniston has played characters in both comedy and drama genres and has brought personalities to life in both live-action and animation. As far as voice acting gigs, she has lent her skills to animated movies "Stork" and "The Iron Giant." On the small screen, Aniston did a guest spot on "King of the Hill," where she played a biker named Pepperoni Sue, and she also voiced Galatea on the Disney animated series "Hercules." She also played a role on an adult-oriented cartoon in the late '90s that was, at the time, taking the world by storm. "South Park" quickly became a hit, and there have been a few celebrity guests on the show since it started, such as Sir Elton John, George Clooney, and of course, Jennifer Aniston.
Jennifer Aniston played Ms. Stevens on South Park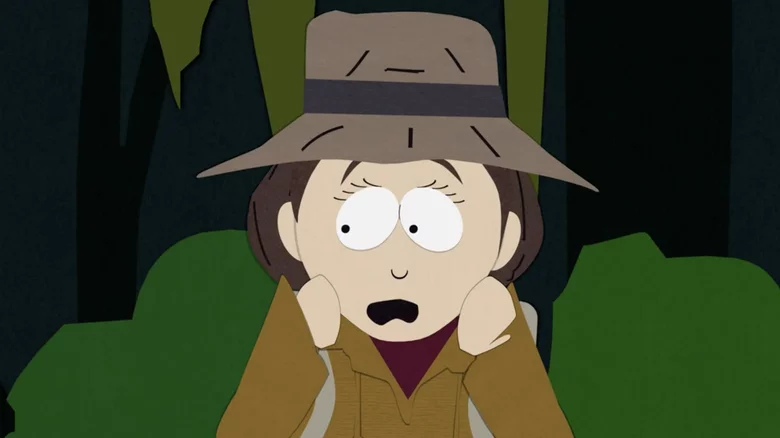 Comedy Central
In Season 3, Episode 1 ("Rainforest Shmainforest"), Jennifer Aniston voices Ms. Stevens, the leader of an environmentalist choir tour looking for recruits at South Park Elementary. Kyle Broflovski (Matt Stone), Eric Cartman (Trey Parker), and the rest of the core four get in trouble for making fun of the group and are forced to join them on their trip to Costa Rica. During the expedition, the party gets lost in the rainforest and gets captured by an indigenous tribe. Ms. Stevens is almost sacrificed wearing a cheerleading outfit, causing her to drastically change her views on the rainforest.
On the DVD commentary for Season 3 of "South Park" (via Showbiz Cheatsheet), Matt Stone and Trey Parker talked about how they were fortunate to work with Aniston and that she was such big fan of the show. He also talked about how despite her being a successful TV star, she seemed quite nervous in the recording booth at first.
"It was just obvious she hadn't done that kind of acting before," Parker said. "She just hadn't. Once she stopped shaking, she did a great job. I think she's really funny in this." Aniston's part as Ms. Stevens is hilarious and is another successful part of her comedic legacy.
News Related
OTHER NEWS