© Dunelm
Our edit of the best Dunelm Black Friday sale: great discounts on furniture and homewares from beds to sofas, to cushions, mirrors and more.
If your home is in need of a revamp, you'll probably be hoping there will finally be a Dunelm Black Friday sale in 2021. One of the largest UK homewares retailers, Dunelm is famous for its stylish but very reasonably priced furniture, home decor and bedding ranges. So, if Pinterest-perfect interior schemes get you more excited than a flashy new pair of party heels, this is one holiday sale you need to know about.
Is there a Dunelm Black Friday sale?
Good news – it looks like there actually will be a Dunelm Black Friday sale in November this year. For the first time, the retailer has a Black Friday page where you can sign up for alerts on potential deals to come.As the brand has held out on running these sales in the past, we are super excited to see what they have in store for us in 2021. We'd recommend signing up for the mailing list so you don't miss out on any of the best offers.
We'll update you as soon as we know more about Dunelm's Black Friday deals but, in the meantime, here are some great products that we're adding to our wishlists: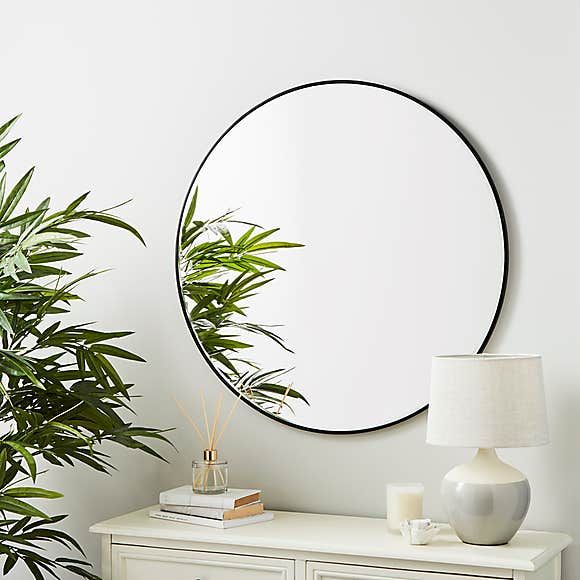 Optic Lustre Martini Glasses
£12.00
Macrame Wall Hanging
£16.00
Shelf Shelving Unit
£60.00
Colleen Glass Table Lamp
£42.00
Reversible Duvet Cover and Pillowcase Set
£22.00
Apartment Round Wall Mirror
£55.00
French Cane Natural Caddy
£30.00
Orsen Small Sideboard
£263.20
Global Chenille Cushion
£12.00
Wall Clock
£25.00
Carina Berber Rug
£29.00
Kendall Bar Table
£249.00
What is Black Friday?
Take note – Black Friday is the online shopping event of the year. It starts on the last Friday of November and continues through to so-called Cyber Monday, named so as in the past it was typically the time when shoppers would switch from visiting traditional bricks-and-mortar stores to online when shopping for Christmas. The sales weekend sees most retailers dropping prices across a wide range of products, including beauty essentials, big name fashion brands and plenty of homeware and furniture, too. Big names like John Lewis, Amazon and Debenhams tend to offer big discounts to shoppers.
Originally an American tradition to mark the end of Thanksgiving and the unofficial beginning of the Christmas shopping season, it's since taken off in other parts of the world as well. Retail giant Amazon sparked the UK trend when it held the first Black Friday sale in 2010 and the annual event has held strong since. It's safe to say that us Brits love a bargain.
The popularity of the weekend has continued to grow over the years, with more and more retailers getting involved.
When is Black Friday?
This year, the Black Friday sales start on Friday 26 November and continue through to Cyber Monday on 29 November. A lot of retailers start dropping prices earlier in the month though, so it's best to stay alert so you don't miss any of the best deals. We'd recommend bookmarking this page so you can keep up to date on the Dunelm Black Friday offers, as we'll be adding them as soon as we spot them rolling in.
Top tip:some stores give discount codes for email subscribers, or offer early access to their sales – so now is a good time to subscribe to your favourite brands' mailing lists. You can sign up for Dunelm's emails here – and as an extra bonus, you'll automatically be entered into a prize draw for a £250 gift card.
What should I look out for in the Dunelm Black Friday sale?
Although we aren't certain what'll be on offer in the Dunelm Black Friday sale yet, we're especially hoping for discounts on some of the brand's furniture offerings. We'd always suggest using the sale season to invest in those pricier items like a sofa or a new bed, which tend to squeeze your pursestrings when full price.
At present, Dunelm have a 30% off mid-season sale going on until Sunday 31 October so you could always have a scout through now to grab some bargains early. We like their Seattle glass desk (great for working from home) and this 70s style Priya bedside table.
What else can I get in the Black Friday sales?
It's a little early to say as most retailers haven't dropped their deals yet. But last year, a ton of hot ticket items were on discount – including products that are usually on the pricey side. We spotted some great sofa offers from all the big name retailers like Made, John Lewis and Habitat. And for those who are in need of a good night's sleep, we found some good discounts on beds and mattresses.
We'll keep you updated when the offers start coming through, so remember to bookmark this page so you don't miss out.
Like this article? Sign up to our newsletter to get more articles like this delivered straight to your inbox.
Internet Explorer Channel Network