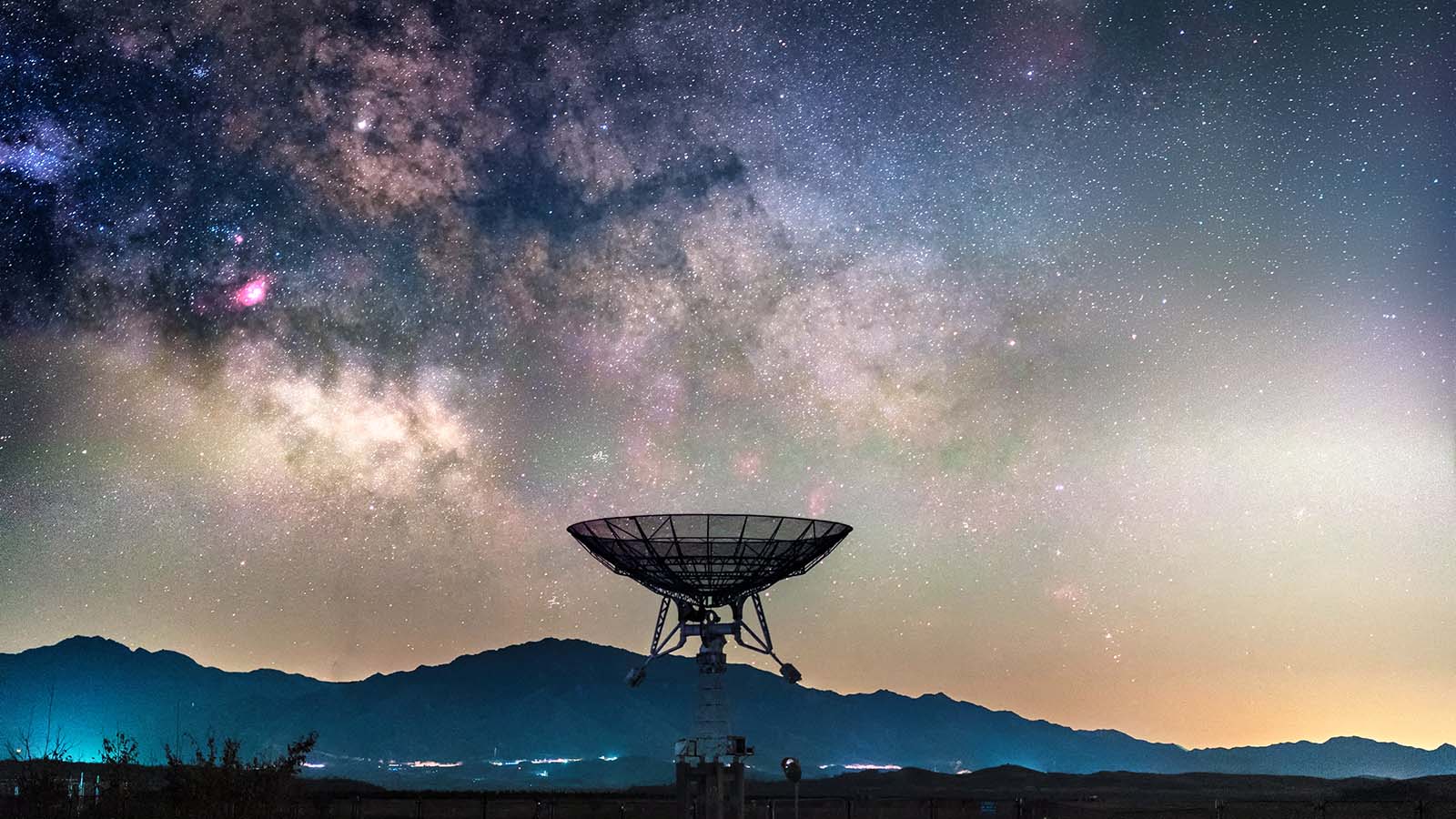 Astronomers at the Chandra X-ray Observatory just announced that they might have identified an exoplanet in another galaxy for the first time ever.
The possible exoplanet candidate was spotted in the spiral galaxy Messier 51 (M51), according to a statement by the observatory. The observatory was monitoring X-rays coming from a binary star system in M51 when they saw dimming in the X-ray source, a strong indication of a planetary transit.
"We are trying to open up a whole new arena for finding other worlds by searching for planet candidates at X-ray wavelengths, a strategy that makes it possible to discover them in other galaxies," said Rosanne Di Stefano, from Harvard University and the Smithsonian Institute's Center for Astrophysics and the lead author of the study published today in Nature Astronomy.
The system itself isn't any old star system though. Astronomers suspect that the X-rays are the product of either a neutron star or even a black hole that is feeding off its partner star, making this planet even more intriguing.
Thousands of possible exoplanets have been spotted in our own galaxy, and over 150 have been confirmed. The most common method for identifying exoplanet candidates is the transit method, which is when you look at the amount of light being radiated by a star and watch for dips in the star's brightness.
This story is developing…
Elusive black hole just revealed itself when it got caught snacking on a star
Internet Explorer Channel Network