When it comes to dessert, I will happily pour hours of time and plenty of effort into elaborate treats (like this choux au craquelin). But sometimes, the simplest desserts end up being the best. And this Pioneer Woman apple crisp recipe proves that!
© Getty Images, Molly Allen for Taste of Home
Piled high with a layer of juicy, delicious apples and a crunchy topping, this apple crisp won't last long. There's plenty of flavor jam-packed in every bite, and the texture is divine. Serve it up warm with a scoop of vanilla ice cream or homemade whipped cream.
It's so good, I guarantee you'll finish the entire dish!
How to Make Pioneer Woman Apple Crisp
This recipe uses a few simple ingredients to dress up tart Granny Smith apples with sugar and spice. It only requires a few minutes of active prep time, and the rest of the work is left up to the oven.
Ingredients
© Molly Allen for Taste of Home
For the apples:
8 medium Granny Smith apples, peeled and sliced
1 cup sugar
1 tablespoon all-purpose flour
½ teaspoon cinnamon
¼ teaspoon salt
½ cup water
For the topping:
1 cup all-purpose flour
1 cup quick oats
1 cup dark brown sugar
¼ teaspoon baking powder
¼ teaspoon baking soda
Pinch of salt
1 stick salted butter, melted
Tools You'll Need
Pyrex Basics Clear Oblong Glass Baking Dishes
Oxo Good Grips 3 Piece Mixing Bowl Set
Mainstays Chrome Whisk Set
Step 1: Prepare the apples
© Molly Allen for Taste of Home
Preheat the oven to 35o°F. Grease a 9-in. by 13-in. baking dish with salted butter or cooking spray.
Place the sliced apples in the baking dish in an even layer. In a small mixing bowl, add the sugar, flour, cinnamon and salt. Mix to combine, and then sprinkle the mixture over the apples. Pour ½ cup of water over top.
Step 2: Make the topping
© Molly Allen for Taste of Home
Combine the flour, oats, brown sugar, baking powder, baking soda and salt in a bowl. Mix to combine. Add in the melted butter and stir with a large fork. Mix until clumps begin to form.
Step 3: Sprinkle the topping
© Molly Allen for Taste of Home
Sprinkle the topping over the apple layer. Be sure to evenly cover all of the apples.
Step 4: Time to bake!
© Molly Allen for Taste of Home
Bake the apple crisp at 350° for 40-45 minutes, until the top is golden brown and crisp. Once baked, remove the apple crisp from the oven and serve warm. Top each serving with vanilla ice cream.
Here's What I Thought
© Molly Allen for Taste of Home
No matter the season, you can't go wrong with a fruit crisp. But there's something that much better about an apple crisp in fall. This Pioneer Woman apple crisp is the ideal comfort dessert, especially served up warm with a scoop of ice cream. And while I have certainly made plenty of fruit crisps before, this recipe took things to a whole new level!
At first glance, it seemed like eight apples was a lot. However, it ended up being the perfect amount to dish up a hearty dessert. I did increase the amount of cinnamon to a full teaspoon, because I love the flavor it adds. Otherwise, this recipe was easy and entirely perfect without any other changes.
Plenty of apple crisp recipes are all about the topping. Who doesn't love a good, crisp streusel, right? But all too often the apples aren't as flavorful, and the dessert relies on the textured topping to make it interesting and delicious. But not this one! Every single bite of this apple crisp was incredible, with so much flavor coming from the Granny Smith apples as the perfect base. The crisp topping served as the ultimate complement to the dessert, with a play on texture in every bite. Flavorful soft apples give way to a bit of crunch, with the contrast of warm and cold making it all the more interesting once you add the ice cream. Truly, it's an experience. And there will even be enough to share that experience with friends and family!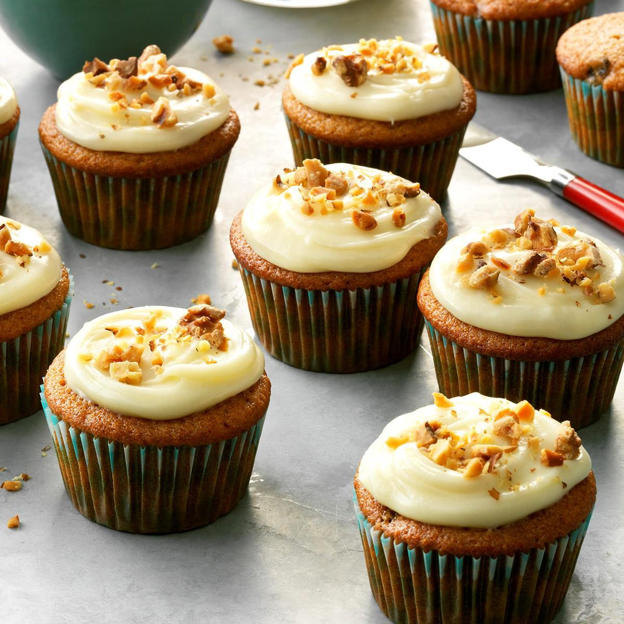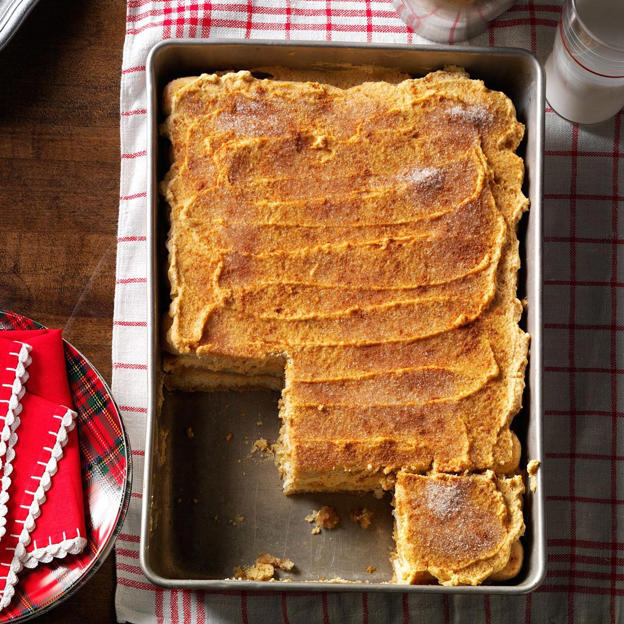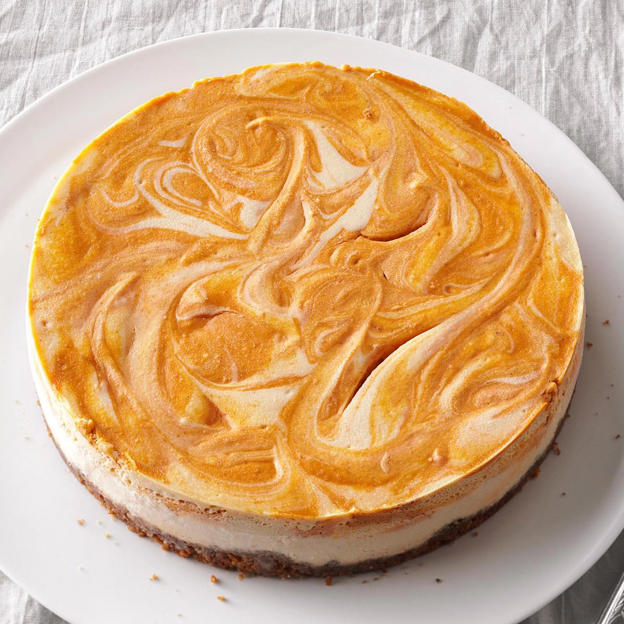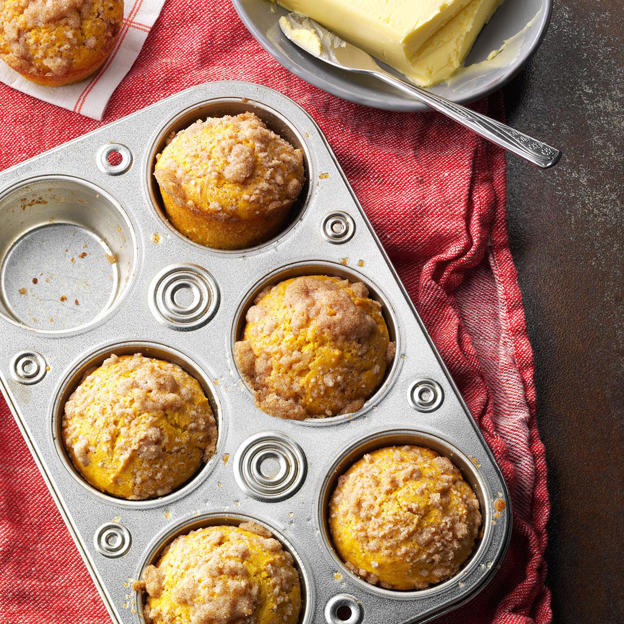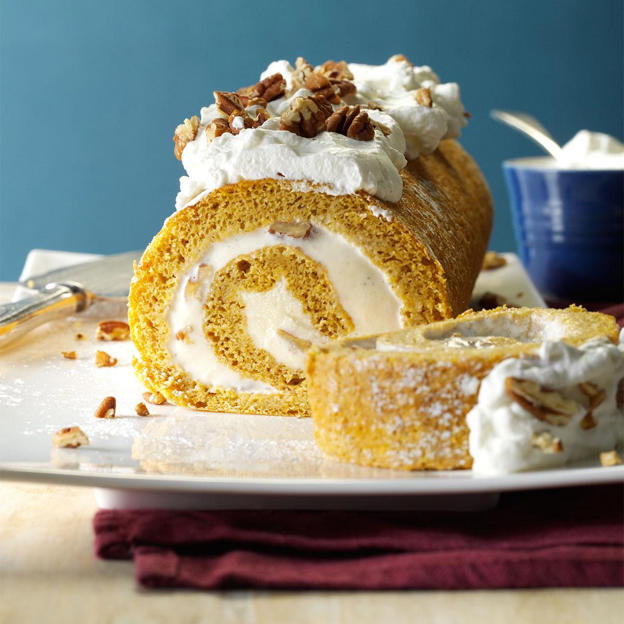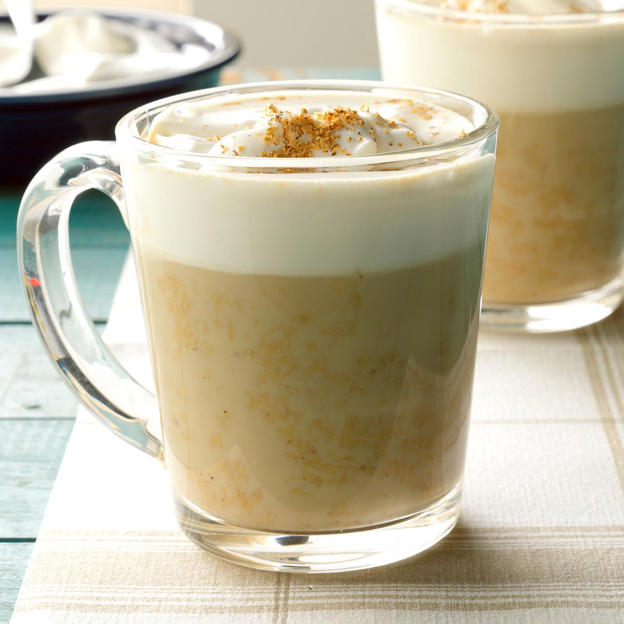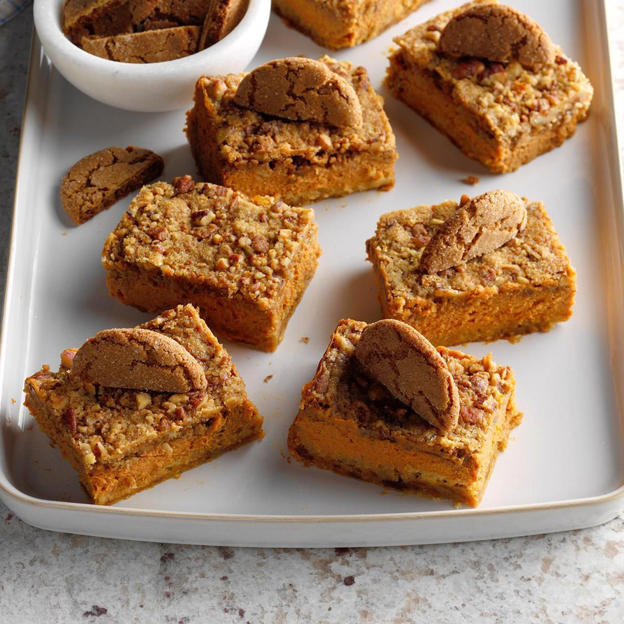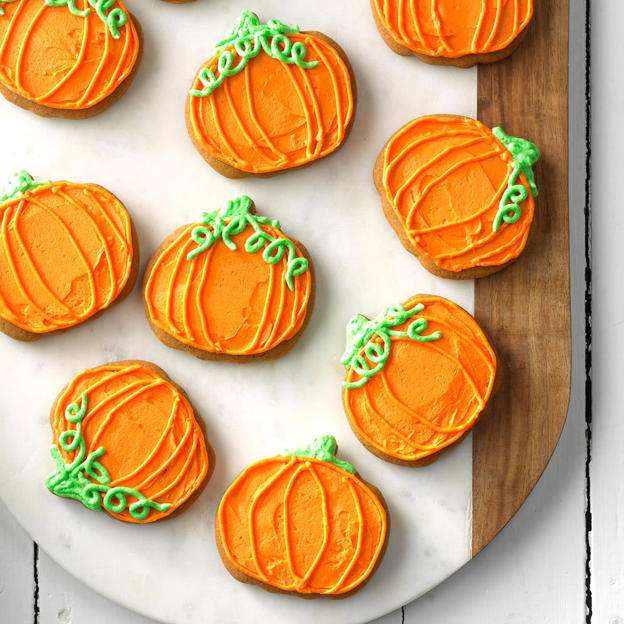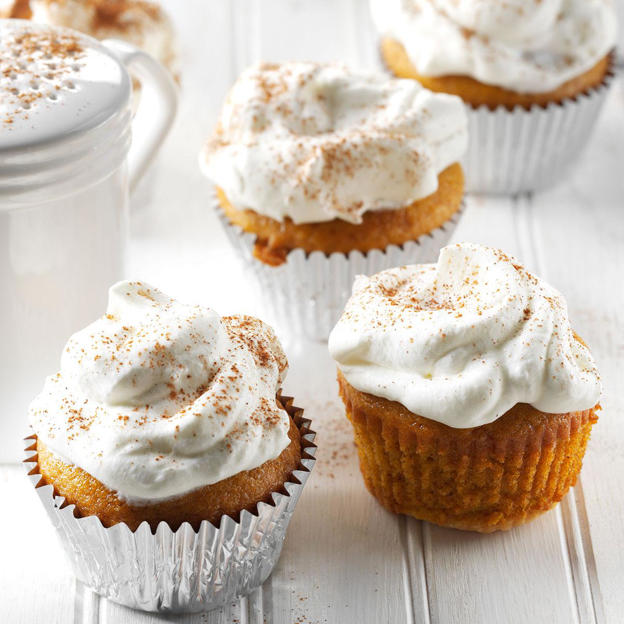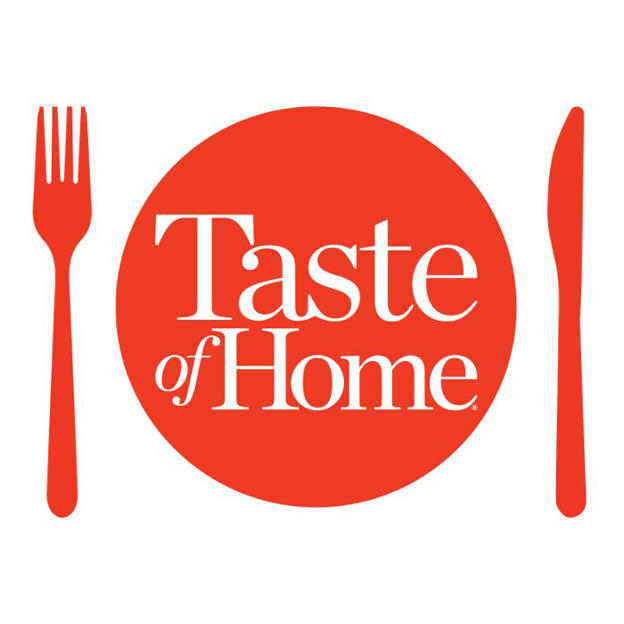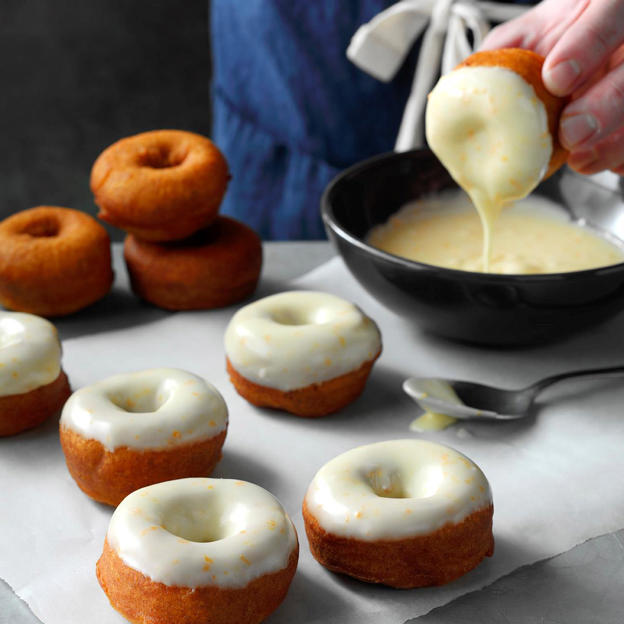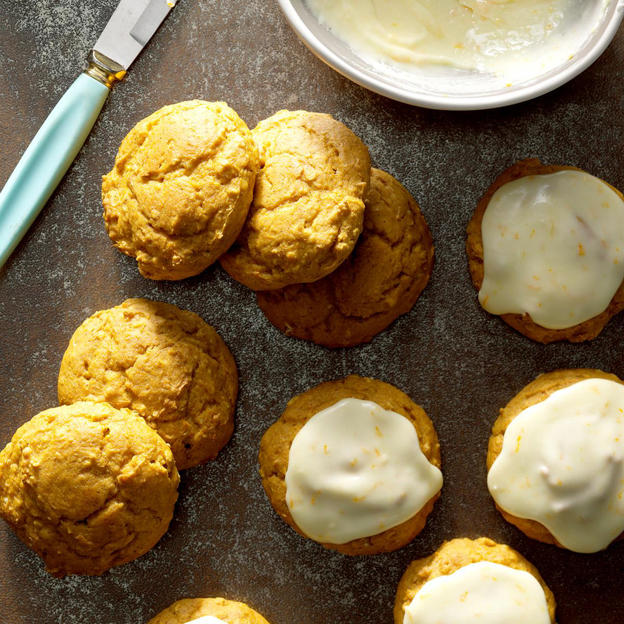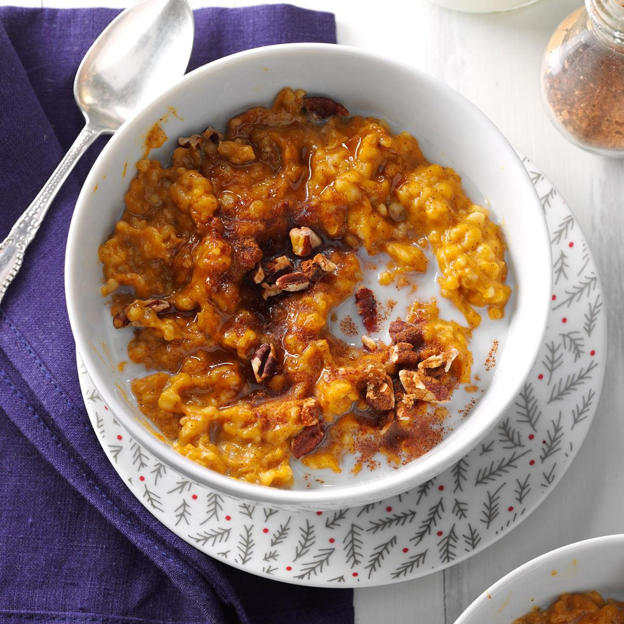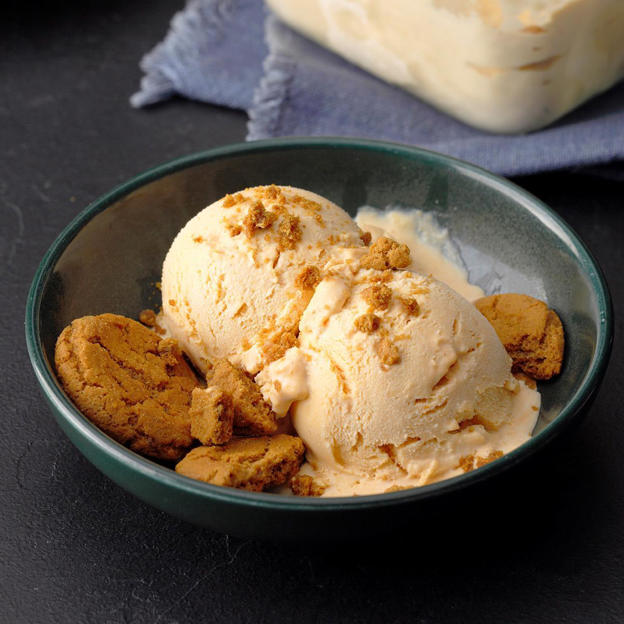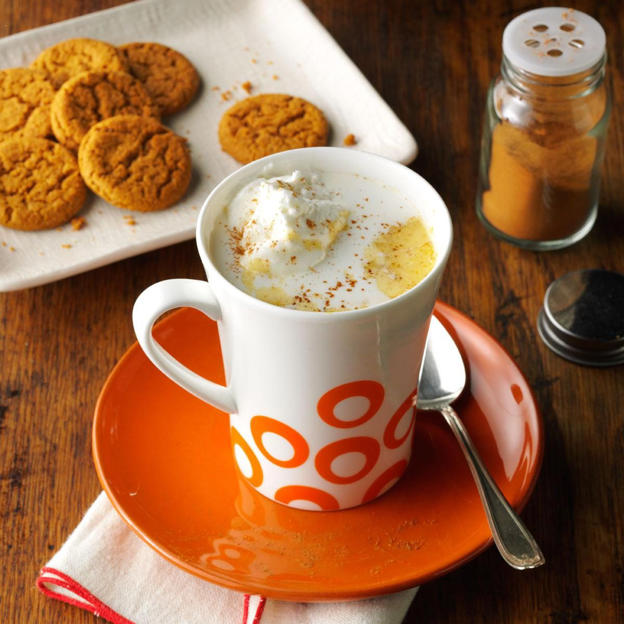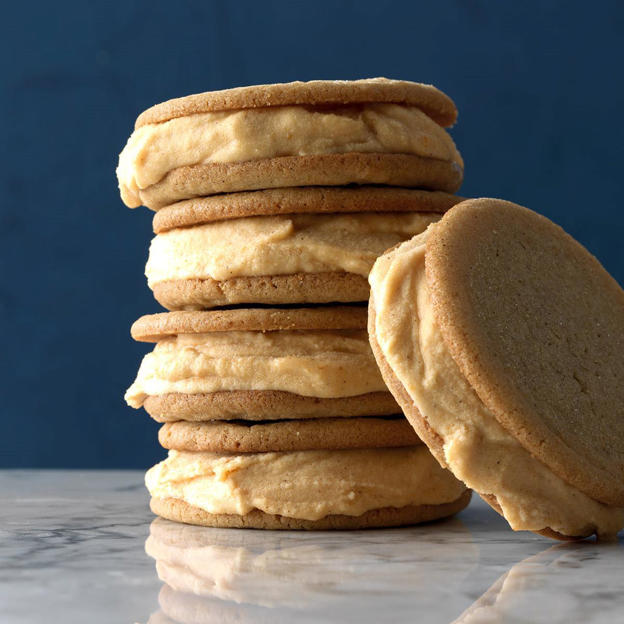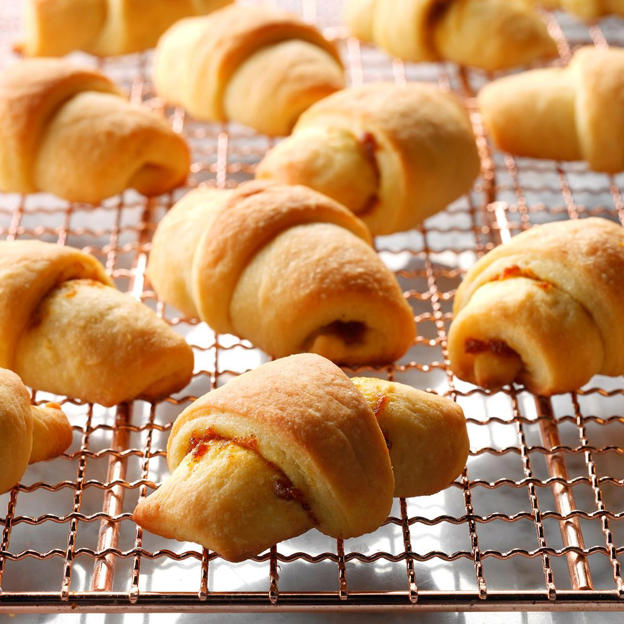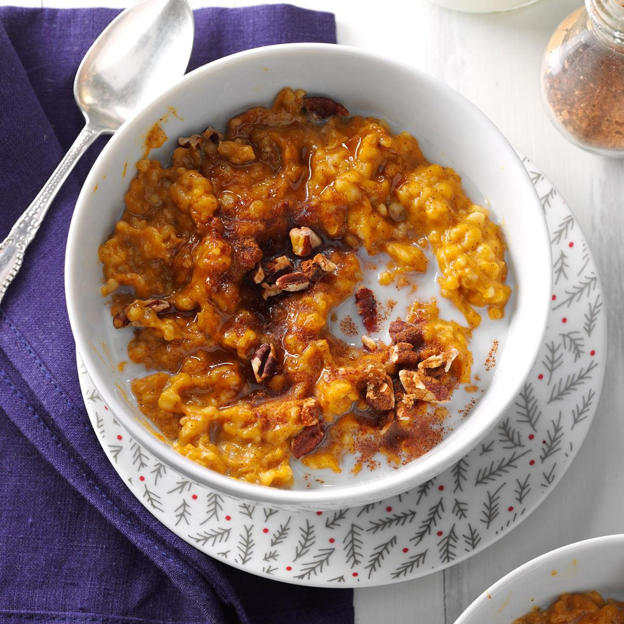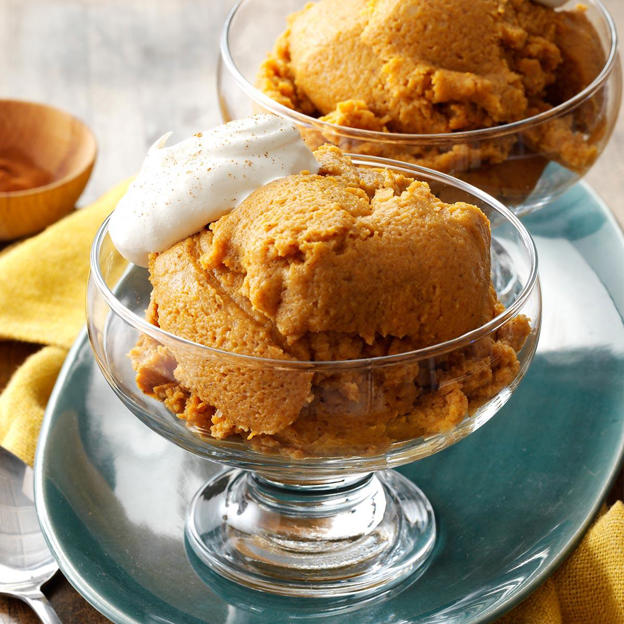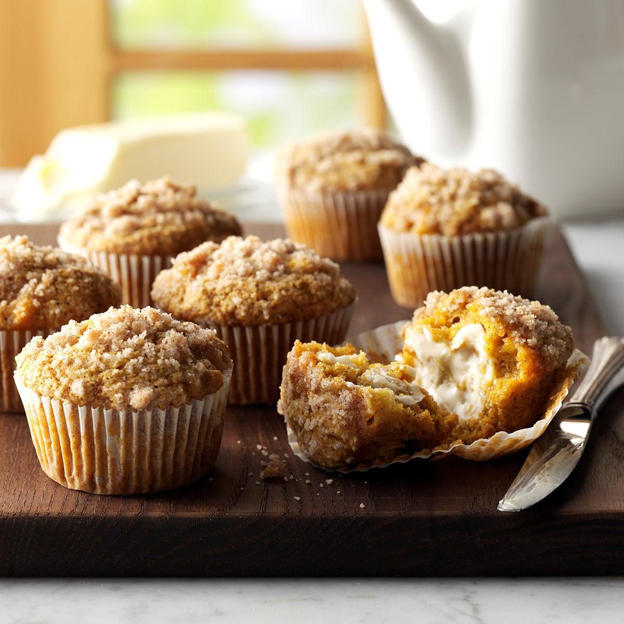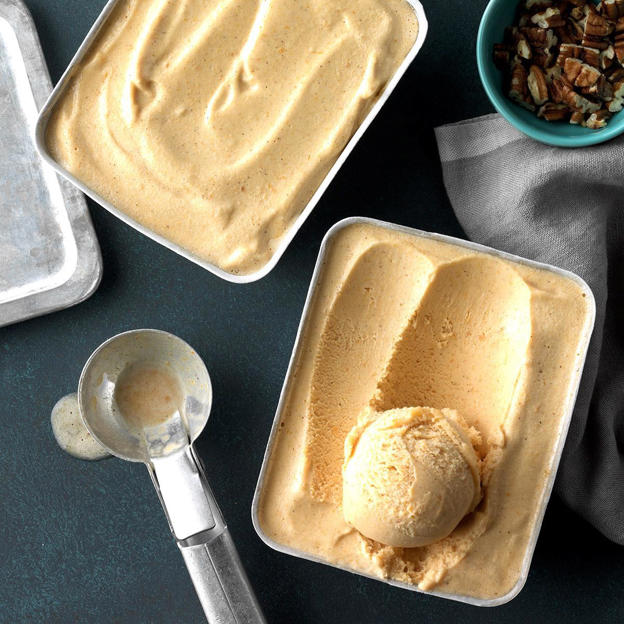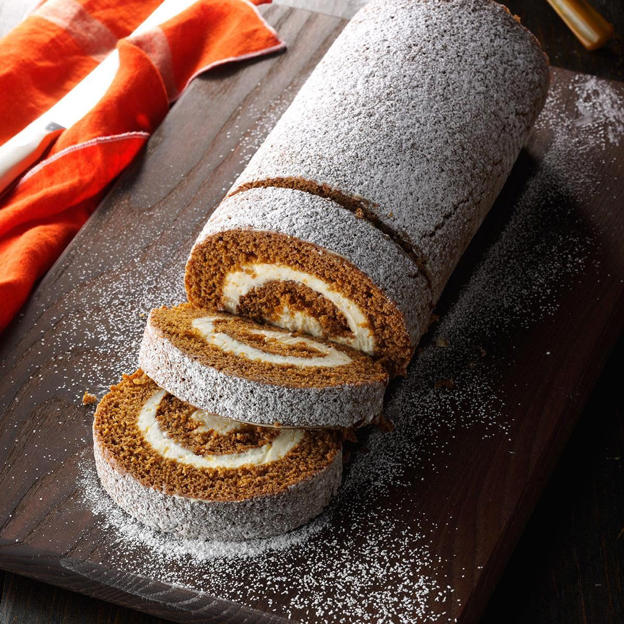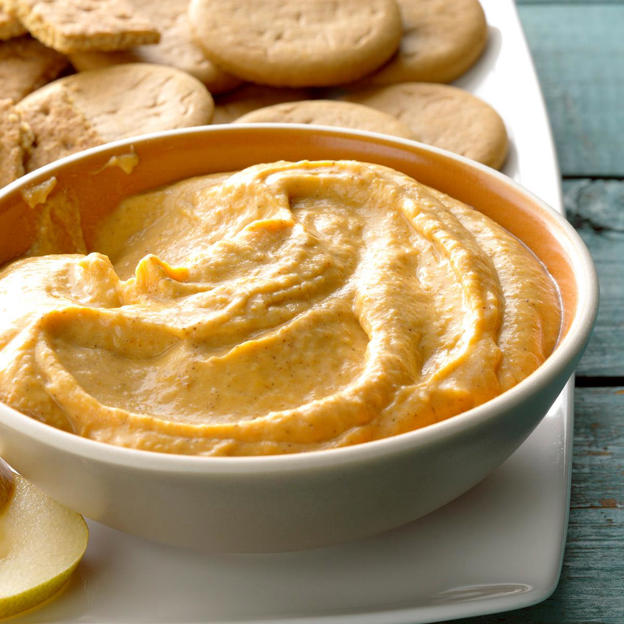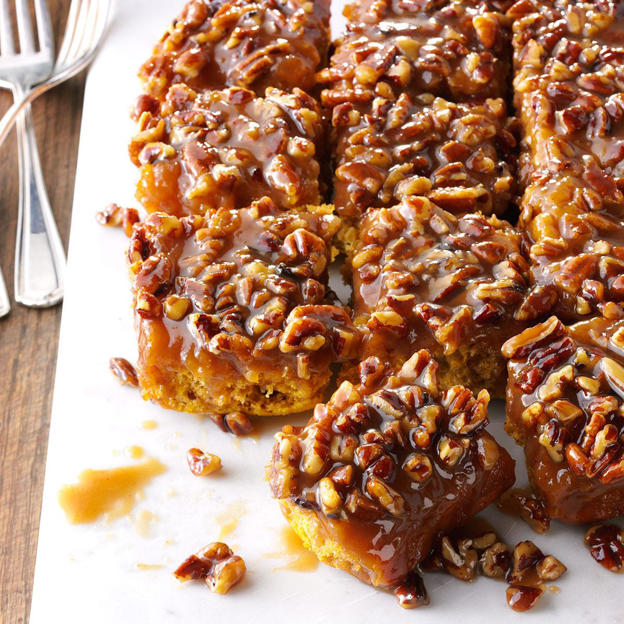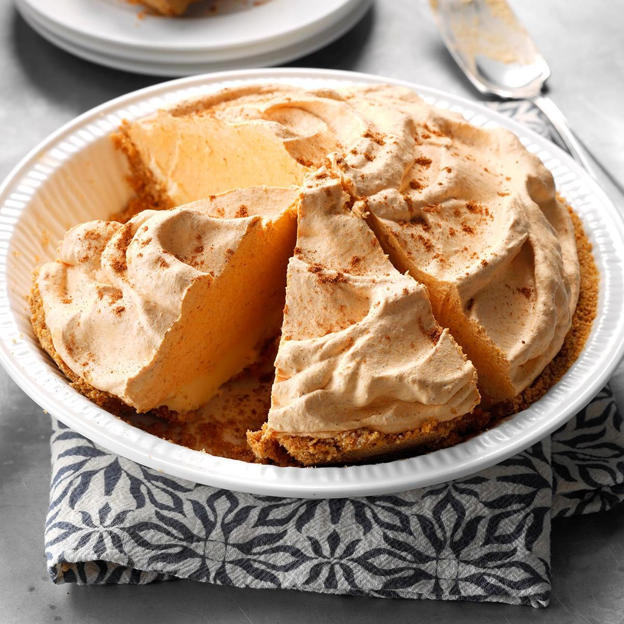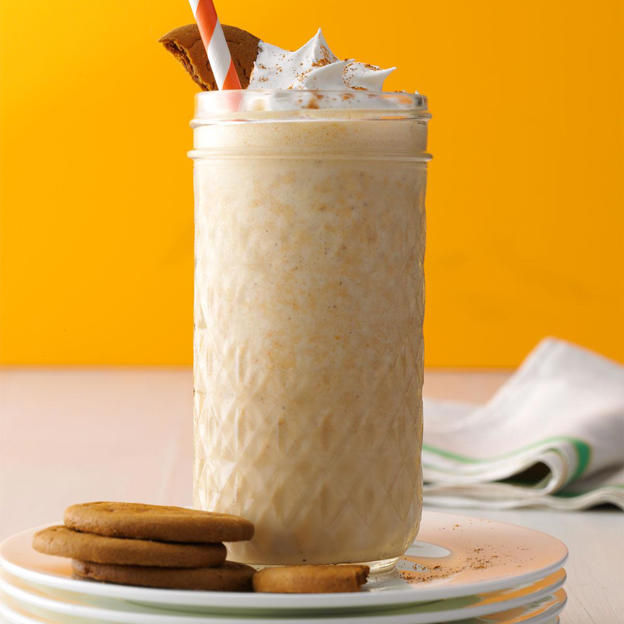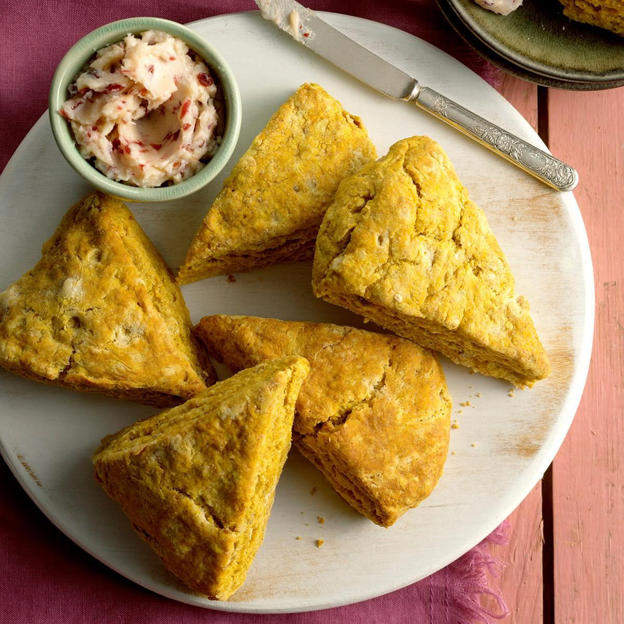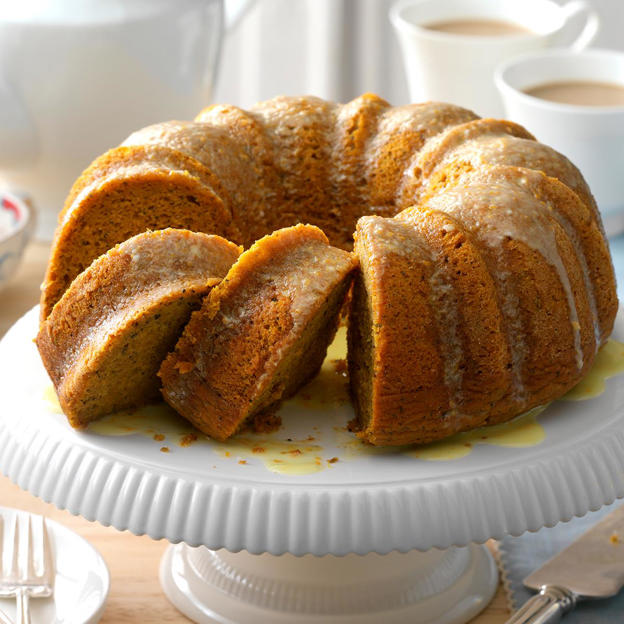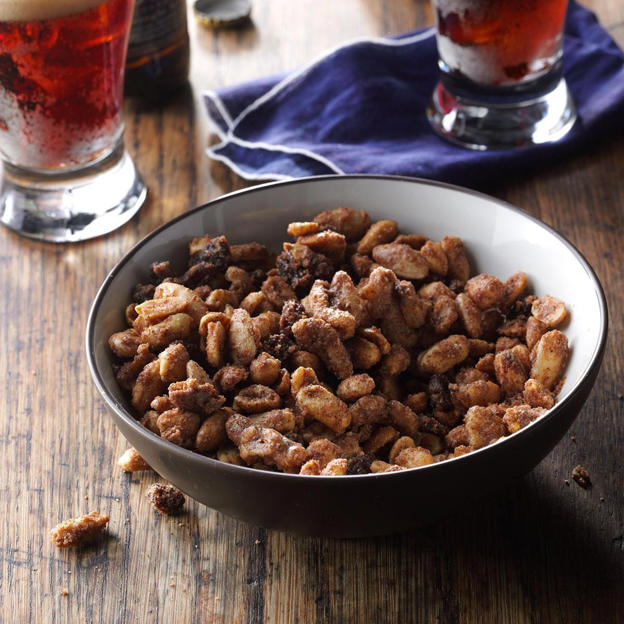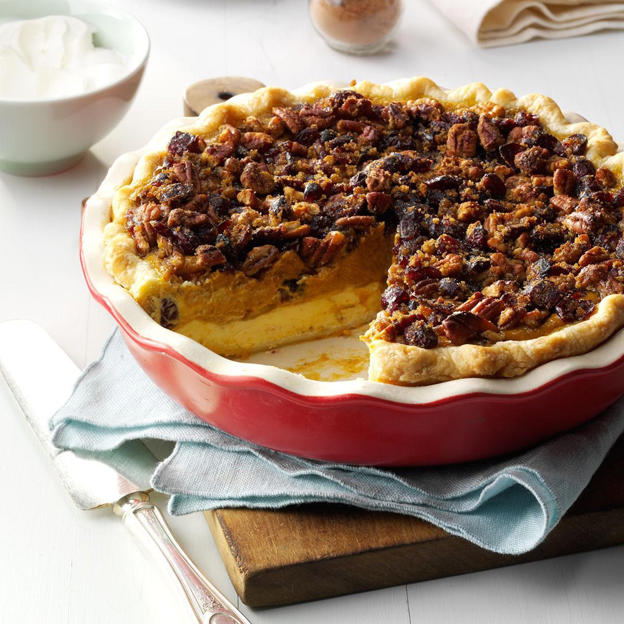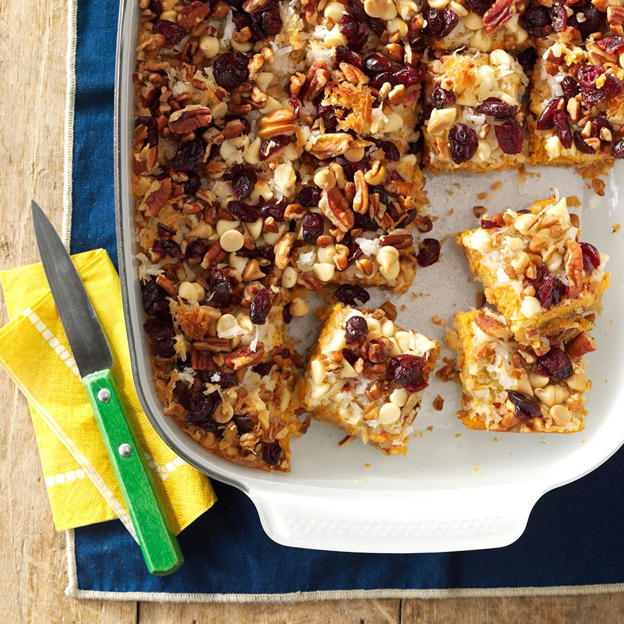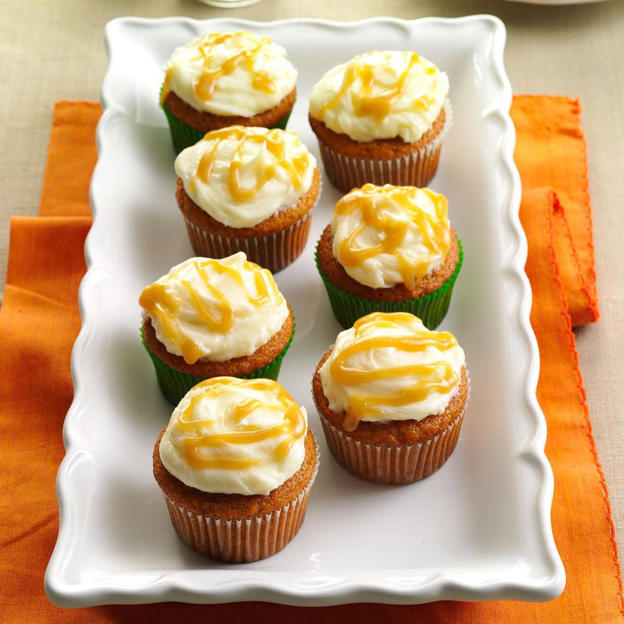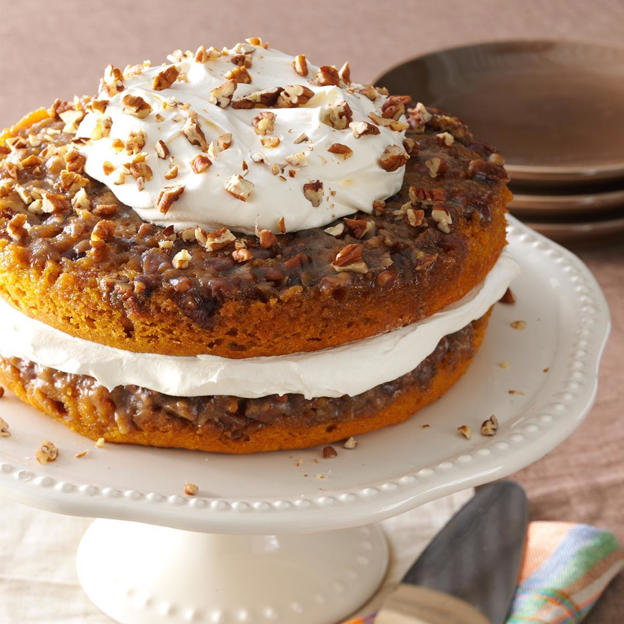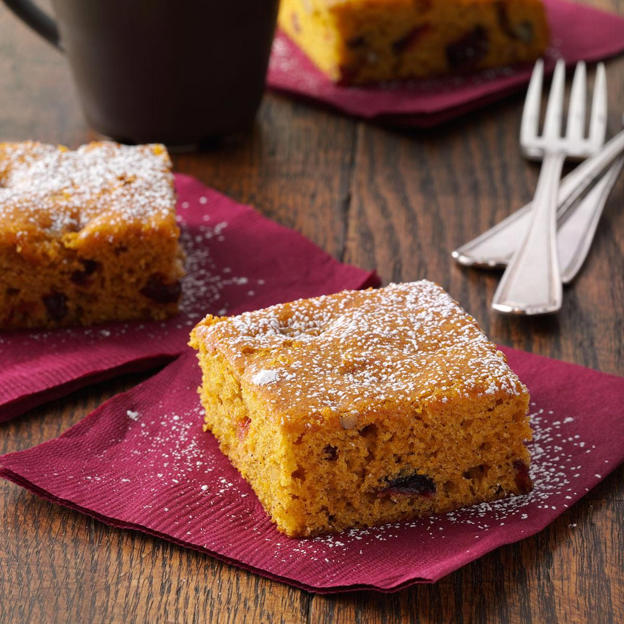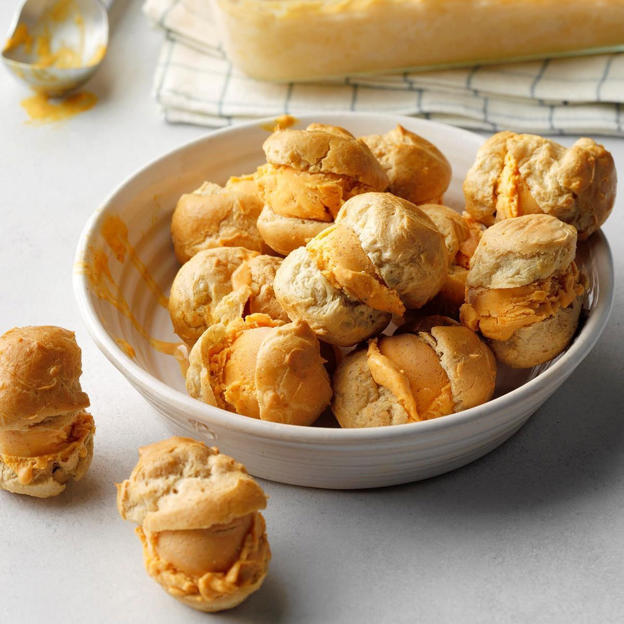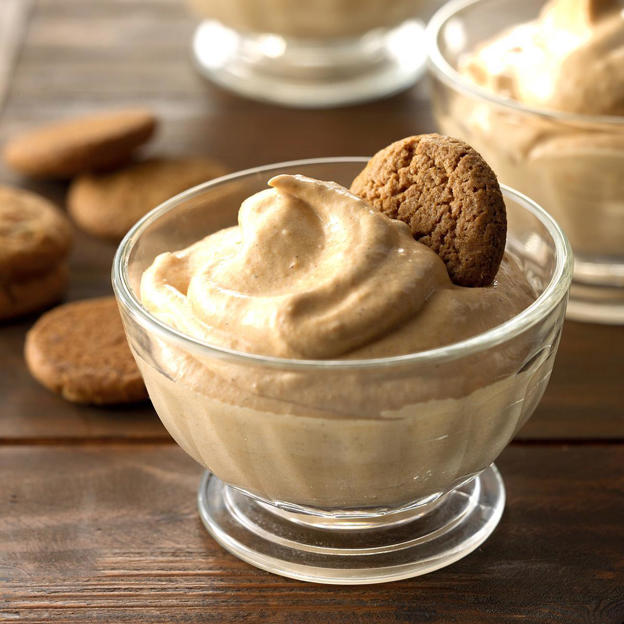 Pumpkin Spice Cupcakes
I make these flavorful pumpkin cupcakes each Halloween, but they're wonderful year-round. —Amber Butzer, Gladstone, Oregon
Psst: Here are more pumpkin spice products you'll love.
Spiced Pumpkin Tiramisu
I added pumpkin and subtracted some of the coffee flavor in a tiramisu I developed for a special holiday dinner. A new Christmas tradition was born! —Heather Clary, Downingtown, Pennsylvania
Homemade Pumpkin Pie Spice
To add delicious flavor to your pumpkin pie recipe, try this pumpkin spice. This pumpkin pie spice blend can also be used to make spiced nuts. —Mary Dixon, Catlin, Illinois
Spiced Pumpkin Warm-Up
Make this drink your own! You can add coffee or even alcohol if you want an extra kick. I've also chilled this mixture and blended it with vanilla ice cream to make
it a pumpkin shake. —Andrea Heyart, Aubrey, Texas
Spiced Pumpkin-Swirl Cheesecake
I have to give my husband credit for this cheesecake. He found a recipe like it and asked if I could make it for him. I always make it for his birthday, and my young daughter loves to help. —Monika Walsh, Monterey, California
Pumpkin Spice Muffins
Nothing beats these quick muffins for irresistible, homemade pumpkin pie flavor. Serve them with any meal or as a satisfying snack. —Michel Karkula, Chandler, Arizona
Pumpkin Ice Cream Roll
This wonderfully light dessert is our standby at Thanksgiving and Christmas. The hint of pumpkin and the refreshing ice cream make a most delicious after-dinner treat. —Gayle Lewis, Yucaipa, California
Mini Pumpkin Spice Trifles
These miniature trifles are so fun for fall holiday parties! The assembly takes a little longer than making one big trifle, but it's worth it to see everyone's reaction to getting their own! —Rhiannon Brownell, Newport News, Virginia
Pumpkin Spice Latte
Each sip of this spiced-just-right beverage from our very own baristas tastes like a piece of pumpkin pie! —Taste of Home Test Kitchen
Pumpkin Chip Cream Pie
This creamy pie is perfect for any autumn celebration. A store-bought graham cracker crust makes it such a cinch to whip up. —Maria Regakis, Somerville, Massachusetts
Gingersnap-Pumpkin Dessert
I've never quite gotten the hang of making a good pie crust. So I came up with this recipe, featuring a cake mix and cookie crust. The creamy pumpkin filling pairs well with the crunchy topping.
Pumpkin Spice Cutouts
Through all the years I've been baking, I've never come across a pumpkin cookie recipe that you can actually cut out with cookie cutters. (Most I've found are drop cookies.) Each bite tastes just like pumpkin pie—delicious! —Marion Kearley, Ladner, British Columbia
Pecan Pumpkin Cheesecake
I love to play with cheesecakes by mixing and matching flavors. This one with pumpkin and maple is the star of our Thanksgiving spread. —Sue Gronholz, Beaver Dam, Wisconsin
Pumpkin Pie Cupcakes with Whipped Cream
I combined my two loves, cupcakes and pie, into one amazing treat. These pumpkin cupcakes have a piecrust bottom and a snow white topping. —Julie Herrera-Lemler, Rochester, Minnesota
Great Pumpkin Dessert
Canned pumpkin and cake mix make these bars an effortless alternative to pumpkin pie. It's a tried-and-true dessert that always brings big smiles. —Linda Guyot, Fountain Valley, California
Frosted Pumpkin Doughnuts
Our three children grew pumpkins to sell. During harvest, it was time to make these scrumptious doughnuts. The orange frosting is super. —Connie Simon, Reed City, Michigan
Snappy Pumpkin Dessert
Our town has a pumpkin-canning factory, so we're known as the "Pumpkin Capital of the World." New pumpkin recipes are always welcomed by our family, and this has become a favorite. The gingersnap crust is the perfect flavor pairing to the pumpkin. —Nilah Fischer, Morton, Illinois
Pumpkin Spice Cookies
These big, soft spice cookies created by our staff have a sweet frosting that makes them an extra-special treat. Enjoy! —Taste of Home Test Kitchen
Pumpkin Spice Oatmeal
There's nothing like a bowl of warm oatmeal in the morning, and my spiced version works in a slow cooker. Store leftovers in the fridge. —Jordan Mason, Brookville, Pennsylvania
Pumpkin Swirl Bread
This combination of pumpkin, nuts and dates makes a delicious, golden pumpkin cream cheese bread. The surprise inside—a rich creamy swirl—is like a luscious layer of cheesecake in each slice. —Cindy May, Troy, Michigan
Pumpkin Ice Cream
This recipe really captures the flavor of fall. It's good with or without the gingersnaps.
Pumpkin Charlotte
My mother-in-law gave me this recipe a while back and I just love it! I make it for my husband and his friends during hunting season and it's a big hit.
—Lorelle Edgcomb, Granville, Illinois
Pumpkin Spice Hot Chocolate
My mom makes this hot chocolate with pumpkin, spices and white chocolate. We usually drink it on Halloween, but it's delish at Christmas too. —Sasha King, Westlake Village, California
Pumpkin Egg Braid
I developed this bread to celebrate our two favorite holidays, Thanksgiving and Hanukkah. Try it with flavored butters, and use leftovers for French toast or sandwiches. —Sara Mellas, Hartford, Connecticut
Pumpkin Ice Cream Sandwiches
My grandfather loves these pumpkin-flavored treats. They remind him of a cookie his mother made. They're fun to eat no matter what your age. —Amber Wahl, Acampo, California
Pumpkin-Filled Crescent Rolls
This is an Old World recipe derived from my grandmother, who didn't use traditional measuring cups. We figured out this recipe, which must date back to 1900 or earlier. Other fillings that work well are cranberry, peanut butter or lemon. —Gary Wanosky, North Ridgeville, Ohio
Pumpkin Spice Oatmeal
There's nothing like a bowl of warm oatmeal in the morning, and my spiced version works in a slow cooker. Store leftovers in the fridge. —Jordan Mason, Brookville, Pennsylvania
Pumpkin Pie Pudding
My husband loves anything pumpkin, and this creamy, comforting pumpkin pudding recipe is one of his favorites. We make our easy pudding all year long, but it's especially nice in the fall. —Andrea Schaak, Bloomington, Minnesota
Pumpkin-Apple Muffins with Streusel Topping
My mother always made these tasty muffins whenever our family got together at her house. Now they're a family favorite at my house, and my in-laws love them, too! —Carolyn Riley, Carlisle, Pennsylvania
Pumpkin Pecan Frozen Yogurt
I always keep fat-free frozen yogurt on hand. By combining it with just four other ingredients, I can quickly whip up this great-tasting treat.—Anne Smithson, Cary, North Carolina
Peachy Gingerbread Cake Roll
My father loved gingerbread so I combined two or three recipes to create this one for him. This fruity, spiced cake roll gets kudos every time I serve it.
—Dawn DePew, Blacklick, Ohio
Pumpkin Pie Dip
I came up with this rich, creamy pumpkin dip when I had a small amount of canned pumpkin left in the fridge after my holiday baking. It's also great served with sliced pears and apples, or as a spread on zucchini bread. —Laurie LaClair, North Richland Hills, Texas
Caramel-Pecan Pumpkin Pull-Aparts
We love sticky buns made with my husband's angel biscuit dough, caramel and pecans. For a twist, try apple butter or applesauce instead of the pumpkin. —Carolyn Kumpe, El Dorado, California
Frosty Pumpkin Pie
This frozen treat is so delightful no one would guess it's made with reduced-fat ingredients. We actually prefer a slice of this layered dessert to traditional pumpkin pie at Christmastime. —Janet Jackson, Homedale, Illinois
Spiced Pumpkin Coffee Shakes
The winter holidays are my favorite time of year, and this spiced pumpkin drink is one reason I love the season so much. If you don't have a coffee maker, it's OK to use instant coffee—just make it stronger. —Kathie Perez, East Peoria, Illinois
Pumpkin Scones with Berry Butter
These delightful scones are perfect on a cold winter day with a steaming hot cup of coffee. They also make a wonderful hostess gift arranged in a basket. —Judy Wilson, Sun City West, Arizona
Pumpkin-Citrus Tube Cake
I was determined to make a healthier version of this pumpkin- and spice-laden cake. Judging by the compliments, it worked. Even a picky 4-year-old eater asked for more.—Krista Frank, Rhododendron, Oregon
Spiced Nut Mix
One Christmas, my good friend gave me this recipe and a sack of ingredients. I think of her every time I stir up these pumpkin-spiced nuts. —Patti Holland, Parker, Colorado
Pumpkin Pie Smoothies
My pie-flavored smoothie is loaded with fruit. The spices make it all come together. —Karen Sikora, Dayton, Nevada
Cranberry-Pumpkin Praline Pie
Here's my spin on praline pie. It has a nice crunch from the pecans, brightness from the orange zest, pop from the cranberries and richness from the cream cheese. —Barb Miller, Oakdale, Minnesota
Pumpkin Delight Magic Bars
My mother never wrote down her delightful recipes, so I created this recipe as a holiday tribute to her. They're creamy, sweet and a little tart. Eat with a fork so you can scoop up all the delicious topping ingredients that might tumble off. —Lisa Glassman, Boynton Beach, Florida
Autumn Pumpkin Cupcakes
These little pumpkin cupcakes are capped with cream cheese frosting and drizzled with a homemade salted caramel sauce. I like to make the caramel sauce in advance and keep it in the fridge till dessert. —Wendy Rusch, Trego, Wisconsin
Praline Pumpkin Torte
Homemade pralines, big poufs of whipped cream and spiced cake make this torte
decadent to the last bite. It's perfect for an autumn day. —Esther Sinn, Princeton, Illinois
Pumpkin-Spiced Hot Chocolate
As soon as there is a hint of fall in the air, I think of pumpkins and my mother. She served pumpkin pie with real hot chocolate. This recipe brings those two amazing scents, and her, back to life for me. To turn your hot chocolate into creamy pumpkin mocha, stir 2 teaspoons of instant coffee into the hot chocolate before adding whipped cream. It's a great way to warm up after some chilly trick-or-treating! —J. Morand, Maitland, ON
Cranberry-Pumpkin Spice Cake
Even though this is a light dessert, my kids love it. Since it's so popular, I stock up on canned pumpkin in the fall when it's on sale so I can make it all year long. —Cami LaForge, Murray, Utah
Spiced Pumpkin Ice Cream Puffs
This extraordinary dessert showcases homemade pumpkin ice cream and cream puffs. The effort is worthwhile…and you can make the parts ahead of time for easy assembly later.—Richard Lasher, Stuarts Draft, Virginia
Pumpkin Pie-Spiced Granola
My husband says this granola with pumpkin and spices tastes like a bite of real pumpkin pie, and it's a whole lot quicker to make. —Sarah Ozimek, Oconomowoc, Wisconsin
Raisin-Filled Pumpkin Spice Bread
Years ago, I got this recipe from one of the best cooks in our church. Freeze a few loaves to have on hand when a friend or neighbor needs a pick-me-up. —Martha Sue Stroud, Clarksville, Texas
Pumpkin Spice Cupcakes with Cream Cheese Frosting
I discovered this wonderful pumpkin cupcake recipe and changed a bit to suit my taste. I love the flavor of pumpkin and the cinnamon makes ordinary cream cheese frosting extra special. When I made a batch for my husband to take to work, he said they disappeared in record time. —Debbie Wiggins, Longmont, Colorado
Pumpkin Whip
Even though this dessert is quick to fix, it has a creamy pumpkin taste and golden harvest look…just like traditional pumpkin pie. It's a great dessert for both everyday dinners and special-occasion suppers.—Linda Clapp, Stow, Ohio
Internet Explorer Channel Network