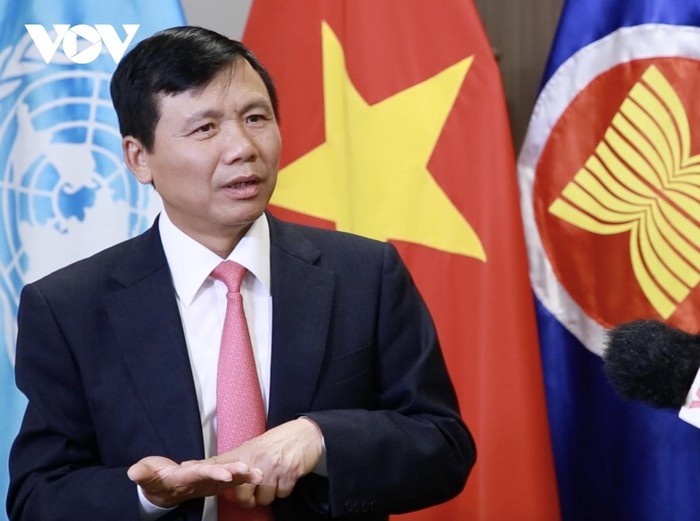 Ambassador Dang Dinh Quy. Photo: VOV
Ambassador and Head of the permanent Vietnamese Mission to the UN, Dang Dinh Quy, told VOV that Vietnam is a strong partner of the UN. Since its accession to the organization in 1977, Vietnam has actively participated in the UN activities, and now contributed resources to the UN.
"We participated in development areas and have been hailed by the UN as a model from the developing countries in terms of poverty reduction and war aftermath recovery to become a mid-income country. Vietnam has actively participated in security and peace keeping activities as well as high-level policy making mechanisms such as the UN Security Council. Vietnam succeeded in its previous term at the UN Security Council and has been considered an active partner in this current term," said Quy. The Ambassador cited three factors contributing to Vietnam's success in this world's largest multinational organization.
"Vietnam has a glorious national defense tradition and its image has been an example of an endeavor to overcome difficulties for growth. Second, Vietnam's open-door policy has been successful in international integration with highly praised achievements in poverty reduction, growth and social welfare as well as the millennium development goals. In foreign relations, we behave in dignity with major world powers and be loyal to traditional friends and all other countries in the world," added Quy.
The Ambassador said that these make Vietnam a responsible partner, a trustworthy and highly appreciated country in multilateral fora, especially in the UN.