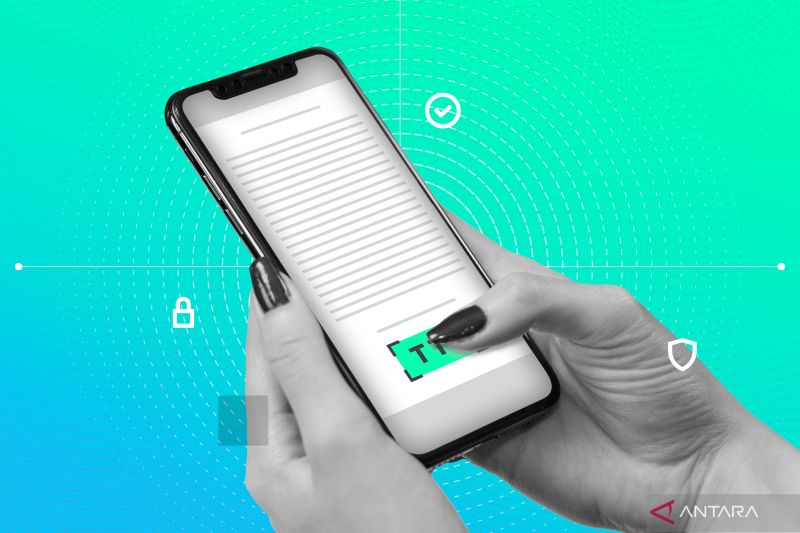 Ilustrasi – VIDA. (ANTARA/HO)
Jakarta (ANTARA) – Deputy Secretary General IV & Head of The Personal Data Protection Task Force Asosiasi Fintech Indonesia (AFTECH) serta Co-Founder dan CEO VIDA Sati Rasuanto mengatakan proses verifikasi nasabah yang cepat, mudah dan aman penting bagi pertumbuhan layanan keuangan seperti bank digital.
"Proses verifikasi nasabah menjadi sangat krusial, terlebih pada bank dan jasa keuangan digital semua proses kini dapat dilakukan tanpa tatap muka dan dukungan kantor cabang," kata Sati dalam siaran pers, Kamis.
"Dengan adanya inovasi teknologi, keamanan dan seamless user experience dapat berjalan beriringan sehingga mendorong hadirnya digital trust, atau kepercayaan pengguna dan meningkatkan penggunaan platform digital," imbuhnya.
Di tengah penggunaan bank digital yang terus meningkat, risiko keamanan data masih menjadi salah satu kekhawatiran baik dari pengguna maupun pelaku industri.
Salah satunya risiko identity fraud, dimana riset pada tahun 2021 menunjukkan sebanyak 1 dari 11 konsumen di Indonesia mempercayai bahwa identitas mereka telah dicuri dan digunakan oleh orang yang tidak berhak untuk membuka rekening perbankan atau jasa keuangan lainnya.
Selain alasan regulasi, riset yang sama menunjukkan sebagian besar masyarakat Indonesia (71 persen) menyadari bahwa pembuktian identitas perlu dilakukan untuk melindungi mereka.
Akan tetapi, berbagai survei nasabah di Eropa dan AS menunjukkan bahwa proses verifikasi yang terlalu lama akan mendorong calon nasabah baru yang digital savvy meninggalkan proses.
Sebagai contoh, sebanyak 24 persen konsumen Gen Z di Eropa meninggalkan proses onboarding atau pada proses verifikasi bank digital karena durasi yang terlalu lama.
Lebih dari 20 persen nasabah di Amerika Serikat juga menyatakan menunggu proses verifikasi identitas juga menjadi penyebab dari batalnya pengajuan nasabah di aplikasi perbankan.
Di sisi lain, VIDA hadirkan layanan identitas digital berbasis sertifikat elektronik yang ditujukan untuk melindungi identitas digital pengguna dan mengembangkan bisnis para mitra secara cepat dan efisien, melalui verifikasi identitas, tanda tangan elektronik tersertifikasi, hingga layanan otentikasi lainnya.
Penggunaan verifikasi identitas secara online atau e-KYC ini telah hadir sebelum datangnya bank digital.
Lahirnya e-KYC ini adalah kelanjutan dari konsep KYC tatap muka tersebut, yang kini telah diakui oleh Bank Indonesia dan Otoritas Jasa Keuangan, dan juga didorong oleh Pemerintah melalui UU ITE sejak 2008.
Berdasarkan UU Informasi Transaksi Elektronik (ITE) Pasal 1 Ayat 9, Sertifikat Elektronik adalah sertifikat yang memuat tanda tangan elektronik dan identitas, dan menunjukkan status subjek hukum para pihak dalam transaksi elektronik yang dikeluarkan oleh Penyelenggara Sertifikat Elektronik (PSrE).
"Secara sederhana, sertifikat elektronik adalah sertifikat yang dapat membuktikan identitas seseorang dan dapat memvalidasi tanda tangan elektronik, sehingga informasi yang ditandatangani secara elektronik dijamin dalam berbagai aspek," kata Sati.
"Sertifikat elektronik juga merupakan upaya untuk meningkatkan keamanan bagi platform digital secara signifikan, secara khusus dalam aspek kerahasiaan, keaslian, integritas dan nirsangkal (non-repudiation)," imbuhnya.
Baca juga: Kiat jaga keamanan data pribadi bagi pengguna dan platform digital
Baca juga: Sinergi di sektor pembayaran digital dorong inklusi keuangan UMKM
Baca juga: AFTECH: Nilai transaksi uang elektronik naik 58,5 persen 2021
Pewarta: Arnidhya Nur Zhafira
Editor: Alviansyah Pasaribu
COPYRIGHT © ANTARA 2022
News Related
OTHER NEWS