Every day, 100k+ smart people read our newsletter. You can sign up here.
---
Hello readers, I'll be away for the next couple of weeks, so this is the last newsletter I'll write this year. For the three of you who've been closely following my house-hunting saga: Well, I haven't succeeded yet, so you can look forward to the continuation of my efforts to find a reasonably priced home for my reasonably priced lifestyle in the new year.
Following that train of tortured logic, today's featured list is one of Southeast Asian companies that will definitely see their respective storylines continue into 2021 (and beyond), as these guys make up the 50 top-funded startups in the region.
The companies in the top three probably won't surprise anyone, but did you know that livestreaming and video products could land you the no. 4 spot? It's true. Check out the list and see for yourself.
Today, we look at:
Razer beefing up its fintech capabilities
Other newsy highlights such as another lawsuit for Google and Luckin's latest expensive penalty
---
PREMIUM SUMMARY
The leaders of the Southeast Asian tech ecosystem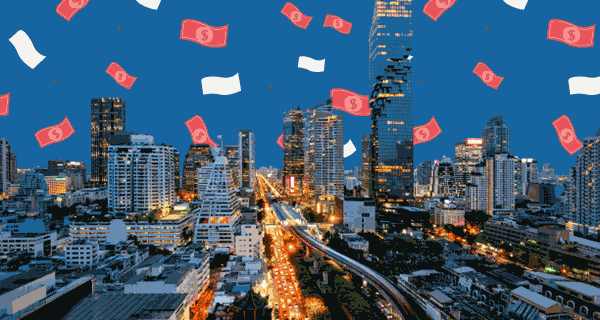 There's no shortage of literature talking about how Southeast Asia is the next big stage. The potential for growth of the region's markets and its people just appears to go through the roof, just like with Sandro Tonali on Football Manager.
If that potential is to be realized, the names on our curated list of the top 50 firms in Southeast Asia that have raised the most funding will almost certainly be playing significant roles in that progress.
"Giant" begins with "G": It probably won't surprise anyone that Grab and Gojek occupy the top two spots on this list. With news that the two are merging, maybe the future entity should just be represented by a massive letter "G," given the scale of the partnership.
Sea of money: The top three are rounded out by Sea Group, which has its fingers in the ecommerce (Shopee), gaming (Garena), and payments (SeaMoney) pies.
Lion City leadership: Seven of the top 10 are Singapore-headquartered companies, but a couple of Indonesian firms (Gojek and Traveloka) and a representative from Vietnam (VNLife) make sure that it's not a one-nation show.
Read more: Meet the 50 top-funded startups and tech companies in Southeast Asia
---
STARTUP SPOTLIGHT
Razer sharpens its fintech blade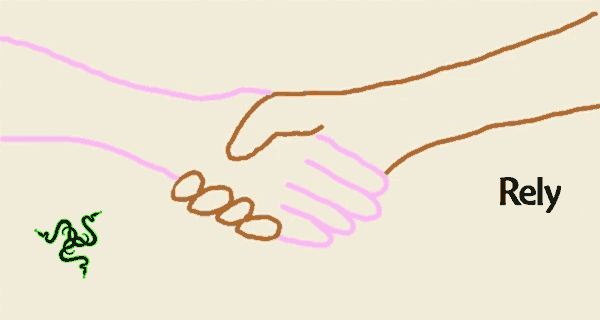 Razer Fintech, the fintech arm of Singapore-born gaming and lifestyle brand Razer, announced a partnership with fintech firm Rely to add "buy now, pay later" (BNPL) services for Southeast Asian merchants registered under its business-to-business (B2B) solution Razer Merchant Services.
Based in Singapore, Rely allows consumers to split their payments into four parts, paid every two weeks through its PayLater option. It also offers Rely Installment, which lets consumers pay for purchases in three interest-free monthly installments.
A growing pie: According to Google, Temasek, and Bain & Company's e-Conomy SEA report, digital payments are expected to exceed US$1 trillion in transaction value by 2025 in the region.
Building its capabilities: "Providing this timely access to Rely's BNPL solution adds to our fintech offerings and further expands our digital payments ecosystem for our customers," said Razer Fintech CEO Lee Li Meng.
A good year for Razer?: Razer Fintech's expansion comes on the heels of Razer co-founder and CEO Min-Liang Tan saying that the company expects to be profitable for this financial year on the back of higher revenue growth and improvements in gross profit margin and expenses.
---
TIA ORIGINALS
Breaking down the shiny startup concepts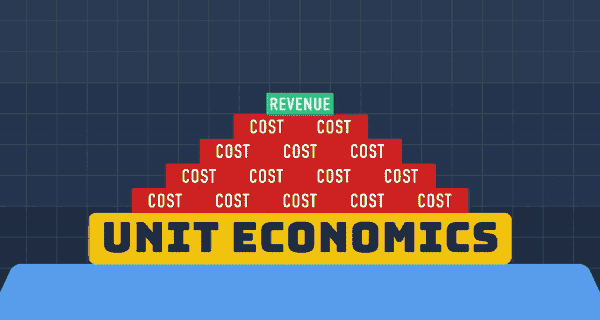 "What is your unit economics?" "Why the big valuation?" These are probably some questions you've heard on Shark Tank or on any startup pitch.
Founders and investors often throw around buzzwords like cap tables, secondary markets, and exit strategy. But what exactly do they mean?
In Tech in Asia's brand new series, we get down to the basics and break down the startup lingo that everyone else just somehow seems to magically know.
Presenting season one of Tech in Asia Explains
This is the first series of our brand new video storytelling format TIA Originals, where we seek out tech leaders in Asia's tech community to showcase what they've accomplished in the most engaging and informative way.
In Tech in Asia Explains, we dive into topics and subjects all aspiring founders should know as they go through the lifecycle of a startup. Our goal? To help them speak in "startup" language so they can wow investors and connect with fellow entrepreneurs.
Our first episode delves into the different sources of startup funding. For first-time founders, few things can be as confusing as finding capital and weighing the pros and cons of each potential source.
Listen to experts such as ShopBack co-founder and CEO Henry Chan, AppWorks partner Jessica Liu, and Jungle Ventures managing partner David Gowdey as they talk about how to make the best choices for your startup.
---
QUICK BYTES
1️⃣ The rich get richer?
Texas and nine other US states have sued Google, accusing it of working with Facebook in an unlawful manner that violated antitrust law to boost its already-dominant online advertising business.
This case is the second major complaint from regulators against Google and the fourth in a series of federal and state lawsuits aimed at reining in alleged bad behavior by Big Tech platforms that have grown significantly in the past two decades.
2️⃣ A US$100 million debut
Vickers Vantage, a blank-check company of Singapore-based Vickers Venture Partners, is looking to raise roughly US$100 million through an initial public offering. A filing with the US Securities and Exchange Commission shows that the firm is planning to offer 10 million units at US$10 apiece. However, the US$100 million figure is a placeholder specified for calculating the registration fee, the company said.
3️⃣ And you thought Starbucks was expensive
China's embattled coffee delivery startup Luckin has reached a settlement with the US Securities and Exchange Commission, agreeing to pay a $180 million penalty to settle charges that it overstated its revenues, expenses, and losses by the hundreds of millions of dollars.
The startup allegedly fabricated more than $300 million in sales between at least April 2019 through January 2020.
4️⃣ Building in Singapore
Chinese streaming service iQiyi plans to hire over 200 staff in Singapore, its new international headquarters, in the next few years. Founded in 2010, it is one of the most popular online video platforms in China, logging 104.8 million subscribers as of the end of September 2020.
5️⃣ Cash money for CRM
LeadSquared, a Bangalore-based sales automation software-as-a-service company, has raised US$32 million in a series B funding round led by Gaja Capital. Existing investors Stakeboat Capital and Silicon Valley tech entrepreneur Jyoti Bansal also joined the round.
6️⃣ A bootleg market for PS5
Scalpers are using bots to buy and hoard Playstation 5 consoles, putting them up on sites like eBay for triple the retail price. The threat is that Sony's struggles in getting the new console out to consumers within the first weeks of its launch could hurt its ability to draw in gamers and developers to the new platform, undermining the company's profits for years to come.
---
If you want to receive this quick analysis of our most prized content straight in your inbox every day, then make sure you're subscribed to our newsletter.