The rise in solar installations increased capacity to power more than 1 million homes
SolarWinds CEO Sudhakar Ramakrishna aims to 'improve productivity' with AI
SolarWinds CEO Sudhakar Ramakrishna joined 'Mornings with Maria' to discuss how the company plans to integrate artificial intelligence into its business model.
The solar industry received a huge boost in the first quarter as the logjam of panel imports eased.
U.S. solar energy installations soared 47%, according to an industry report published on Thursday.
The easing of panel supplies allowed many stalled big projects to be completed and connected to the grid.
The report was issued by research firm Wood Mackenzie and the Solar Energy Industries Association (SEIA) trade group.
TEXAS, OTHER RED STATES LEADING US IN WIND, SOLAR ENERGY, REPORT FINDS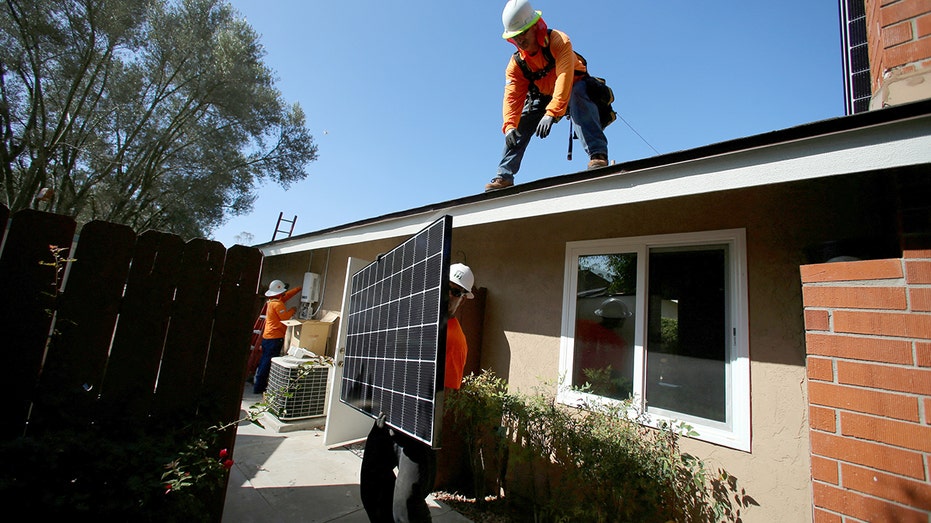 Workers lift a solar panel onto a roof during a residential solar installation in Scripps Ranch, San Diego, California. (REUTERS/Mike Blake/File Photo / Reuters Photos)
The rise in installations increased capacity to power more than 1 million homes.
Florida had more new installations than any other state.
Large projects for utilities and other big customers led installations with a 66% increase from a year earlier.
The growth is a substantial turnaround for the industry, which has been struggling with tight supplies of imported panels stemming from implementation of a law meant to weed out products made with forced labor.
CHINA SOLAR PANEL SHIPMENTS SCRUTINIZED OVER FORCED UYGHUR LABOR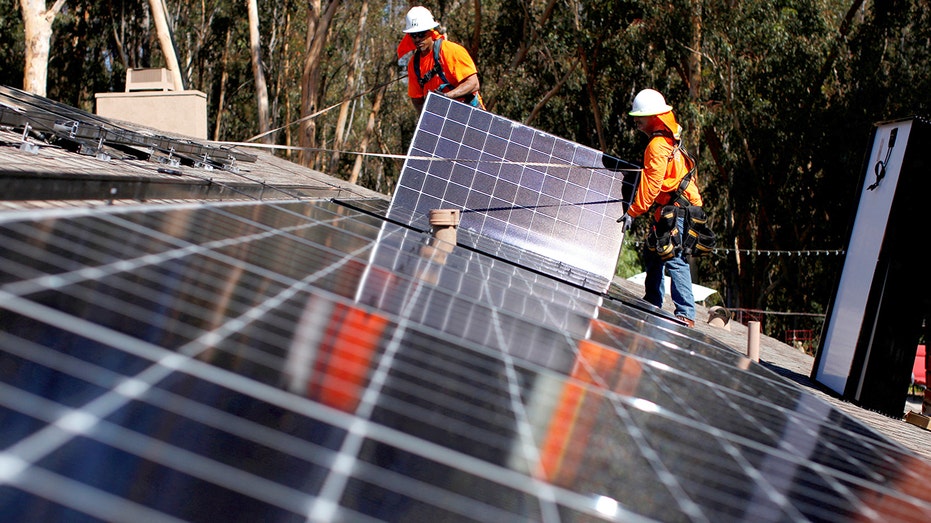 Solar installers from Baker Electric place solar panels on the roof of a residential home in Scripps Ranch, San Diego, California. (REUTERS/Mike Blake/File Photo / Reuters Photos)
Residential solar also had a banner quarter, soaring 30%.
Homeowners in California scrambled to get systems installed before the state implemented a new policy in April that slashed a subsidy for panel owners.
Economic uncertainty is causing a slowdown in many states, according to the report, with residential solar installations expected to only rise 8% this year.
NEW US SOLAR INSTALLATIONS A MISS IN 2022, BUT PRODUCTION EXPECTED TO FUEL SURGE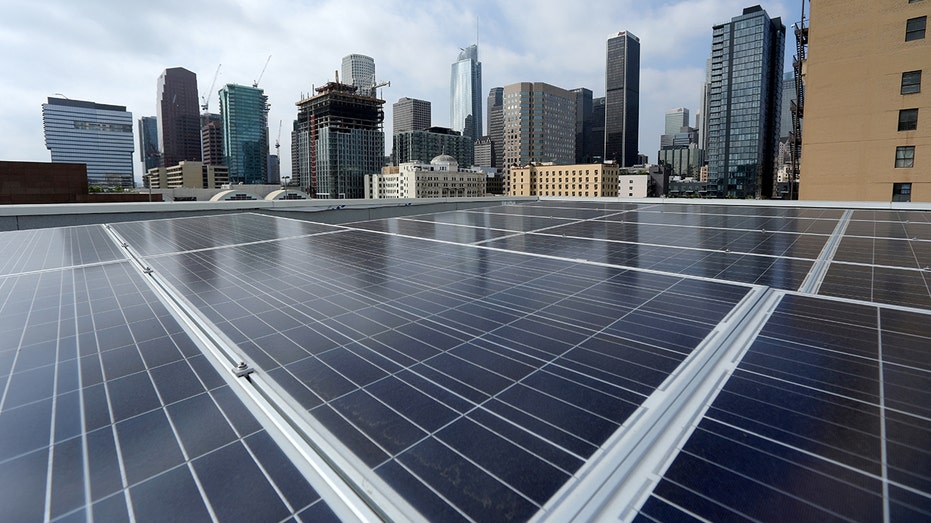 Solar electric panels are shown installed on the roof of the Hanover Olympic building, the first building to offer individual solar-powered net-zero apartments in Los Angeles, California. (REUTERS/Mike Blake/File Photo / Reuters Photos)
In the report, strong growth is projected for the industry over the next five years, thanks in large part to renewable energy incentives in President Biden's new Inflation Reduction Act.
Growth rates are expected to be in the low teens between 2024 and 2028, with installations tripling by 2029.
Reuters contributed to this report.
News Related
OTHER NEWS