You'll want to take a second to see how to avoid this major issue on Houston's roads.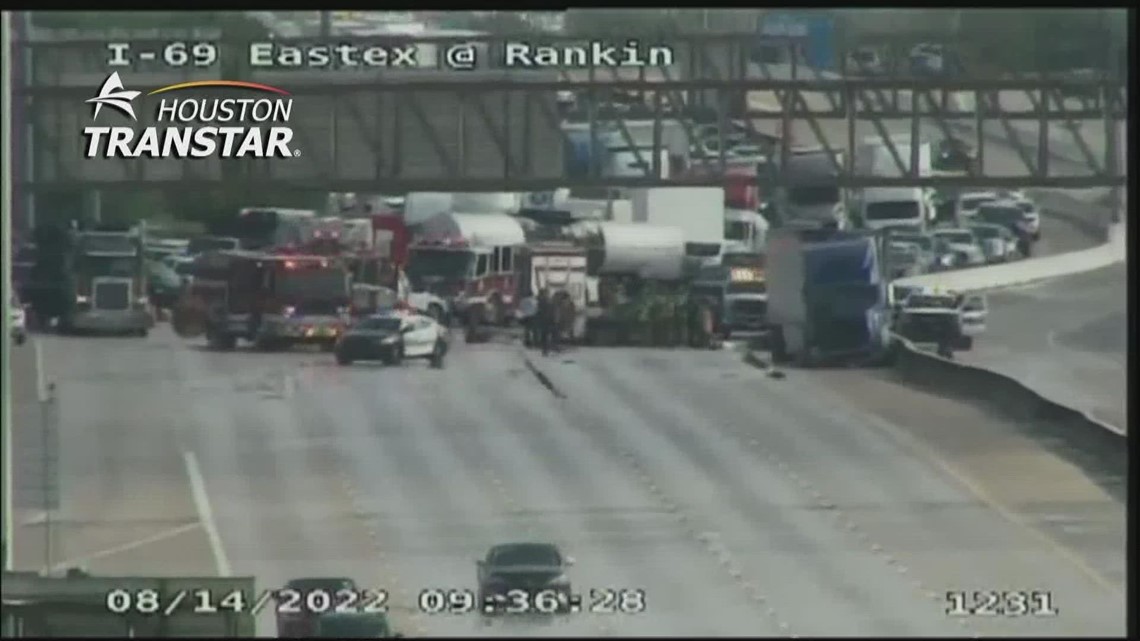 HUMBLE, Texas — A crash involving multiple vehicles has shut down all inbound lanes of I-69 near Rankin Rd. in Humble.
The crash happened just before 9:30 a.m. Sunday on the southbound lanes of the Eastex Freeway.
A big rig was involved in the accident has traffic backed up to FM 1960.
Officials are letting traffic pass on the shoulder of the freeway. No injuries have been reported in the crash at this time.
You'll want to avoid this trouble if your commute takes you into this area.
Check out our interactive traffic map to see this and other trouble spots across the Houston area:
Follow Houston's traffic expert! Jennifer Reyna is on social media: Facebook | Twitter | Instagram
Get your daily dose of trending stories in the Houston area. Click here to sign up for the Morning News & Breaking News emails.
KHOU 11 on social media: Facebook | Twitter | Instagram | YouTube
News Related
OTHER NEWS