Every day, 100k+ smart people read our newsletter. You can sign up here.
---
Hello readers, How many of you have said "bon appetit" when you're in France or "arigato" when in Japan? Recently, I tried to flex my language skills by greeting our new Vietnamese data analyst with a "xin chào." She laughed and responded that it's only tourists who actually say that. Whoops.
No wonder everyone knew I wasn't a local when I was in Vietnam three years ago, even though I pronounced "xin chào" perfectly! Here's something else I wish I knew earlier: The top ecommerce players in Vietnam so that I know the best places to shop online.
Today we look at:
The players in Vietnam's ecommerce industry
Gojek owns a quarter of Indonesia's Bank Jago
Other newsy highlights such as China's battle against US sanctions and a bill that affects Alibaba and Baidu on US stock exchanges
---
PREMIUM SUMMARY
The rising and major players in Vietnam's ecommerce scene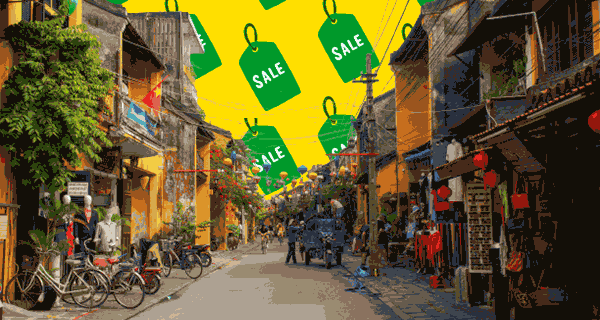 Vietnam's ecommerce growth rate is on the up and up, pegged at a staggering 46%, according to the latest e-Conomy report from Google, Temasek, and Bain & Company. Four giants – Shopee, Lazada, Tiki, and Sendo – have already solidified their place in the country, but what other company plays a key role in this market?
Chasing the market: From the chart, you will notice that Vietnam's general B2C/C2C ecommerce and electronics vertical ecommerce spaces are rather crowded, with many startups vying for a piece of the pie.
Uniquely Vietnam: Business-to-business ecommerce in Indonesia is on a hot streak, but that's not the case for Vietnam, as its B2B ecommerce industry remains pretty much an unexplored frontier.
Cashing in: In the last three years, the total value of ecommerce deals closed annually in Vietnam has steadily gone up. Some of the best-funded ecommerce startups in the country include Tiki (US$130 million, June 2020) and Sendo (US$61 million, November 2019).
Read more: The rising and major players in Vietnam's ecommerce scene
---
STARTUP SPOTLIGHT
Gojek owns a quarter of an Indonesian bank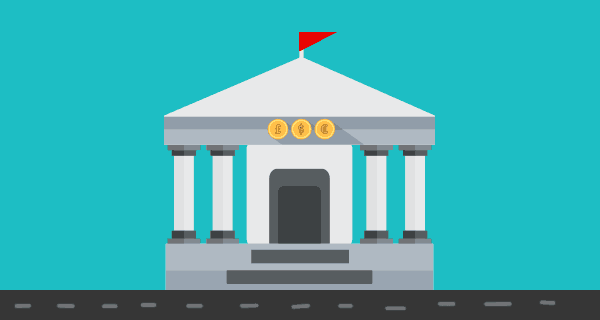 GoPay, the payments and financial services arm of Southeast Asian super app Gojek, has paid US$159 million to increase its stake from 4.1% to 22% in Indonesia's Bank Jago as part of a strategic partnership.
Banking on it: The deal will allow Gojek users to instantly open a bank account with Jago and manage their finances via the super app.
First come first serve: Kharim Siregar, Bank Jago's president director, believes that the collaboration between the tech-based bank and the super app is "the first of its kind in Indonesia and Southeast Asia."
All the right moves: Gojek is looking to expand its digital payment services and serve small and medium-sized enterprises in Indonesia, where a huge chunk of the population is underbanked. The company has recently launched GoStore, which helps local microbusinesses and SMEs set up online shops, and is also on the path to profitability.
---
QUICK BYTES
1️⃣ China pushes back against US sanctions
The Middle Kingdom threatened to impose countermeasures after the US recently added more than 60 Chinese companies to its trade blacklist. Some of the blacklisted companies include China's top chip producer Semiconductor Manufacturing International Corp. and Shenzhen-based dronemaker DJI Technology.
2️⃣ China gets trumped
Under a new bill signed by the US President Donald Trump, Chinese firms like tech titans Alibaba and Baidu will be required to have their financial audits reviewed by American regulators. Companies that fail to comply or meet the audit standards would be delisted from the US stock exchanges.
3️⃣ Facebook communities from APAC get certified
The social media giant Facebook announced that 13 communities in Asia Pacific have graduated from its 2020 Community Accelerator, a six-month program aimed at providing participants with training, mentorship, and funding. Some of the graduates include Advancement for Rural Kids from Philippines, Young Pride Club from Thailand, and Social Connect from Indonesia.
4️⃣ Temasek invests in Indian VC
Info Edge Ventures, an early-stage venture capital fund, has raised US$51 million from Singapore-based firm Temasek. The new investment will become part of the Indian VC's US$100 million fund. Info Edge Ventures has previously backed food delivery platform Zomato and is the first institutional investor for insurtech firm Policybazaar.
5️⃣ Make staffing easy
Staff management solutions provider PagarBook has raised US$15 million in a series A funding round led by Sequoia Capital India, with participation from India Quotient. Founded in December 2019, India-based PagarBook helps SMEs save time on managing and maintaining attendance records, speed up payment cycles, and reduce disputes.
6️⃣ Blockchain gaming startup buys fitness firm
Hong Kong-based Animoca Brands has acquired fitness application Lympo for an upfront consideration of almost US$1.4 million. Lithuania-based Lympo operates a blockchain platform that rewards users with Lympo Tokens (lym) when they exercise using the company's mobile app. The company claims that there are currently over 75,000 holders of lym.
---
If you want to receive this quick analysis of our most prized content straight in your inbox every day, then make sure you're subscribed to our newsletter.