Every day, 100k+ smart people read our newsletter. You can sign up here.
---
Hello readers, Happy New Year, friends! This is the first time I'm this excited for a brand new year. We get a fresh start, new goals, and (hopefully) less time spent on Zoom/Google Meet.
This week, most of the Tech in Asia crew is on break except for the newsroom who continues to put out incredible articles for us. So even though we wanted to start the year off with positive stories, today's news about the messy demise of an investment platform is too important not to share.
Today we look at,
How investment platform CoAssets lost millions of dollars from retail investors and shut down
The highs and lows of Southeast Asia's tech and startup scene in 2020
Other newsy highlights such as the fall in Jack Ma's net worth and Tesla entering India
Have a great day! I hope you guys will smash your resolutions in 2021.
---
PREMIUM SUMMARY
Money back not guaranteed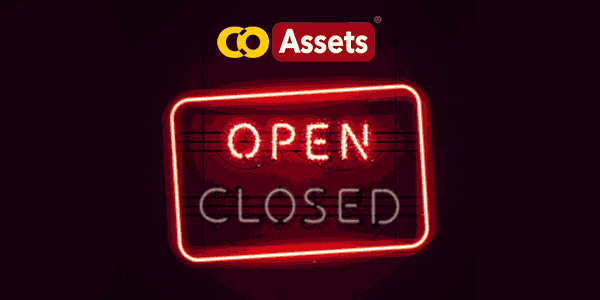 While most of us are celebrating the new year, others were shaken to the core after having lost their life savings. In December, Singapore-based investment platform CoAssets shut down. Several hundred retail investors had lent their money to the firm. Now, police reports have been filed against the company, alleging suspicious transactions. Here's a quick lowdown.
US$30 million in debt: CoAssets had disposed of over US$30 million in borrowings to Sunfits, a virtually unknown debt recovery firm. Sunfits stated to investors that it couldn't recover the debt and that there was no "visibility" on redeeming any of the assets.
Background: CoAssets was a peer-to-peer lending platform founded by Getty Goh and Huan Kiat Seh in 2013. The company stands out for its high profile hire: It brought on Lawrence Lim, the former chief artillery officer of the Singapore Armed Forces, as its chief operating officer.
All the things that went wrong: Lim, however, left after objecting to the company's practices. He blamed the ex-group CEO Goh for the latter's mismanagement. DWG, one of Singapore's largest real estate brokerage firms, wanted to merge with CoAssets in 2018 but discovered "irregularities, misinformation, and suspicious transactions" when it looked into the firm.
Full story: Millions lost, police reports filed: Behind the plight of CoAssets' hapless investors
---
PREMIUM SUMMARY
The baller Southeast Asian startups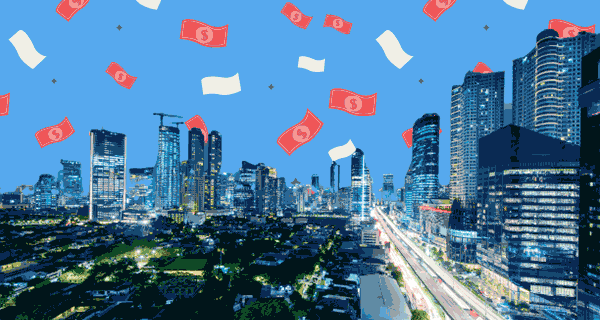 2020 is so yesterday. But there were a couple of headlines from Southeast Asia's tech and startup scene last year that we just couldn't ignore. So we're highlighting the developments that will likely have an impact on this year.
The Grab x Gojek talks continue: Merger talks between the region's two homegrown ride-hailing titans have been in the news since early 2020. The conversation fell off the radar for a few months only to come back in full force later in the year, causing unhappiness from driver unions for both Grab and Gojek in Indonesia and a potential investigation nightmare for competition commissioners.
Edtech, healthtech, and ecommerce win: The e-Conomy SEA 2020 report found that the usage of telemedicine platforms grew by as much as 4.5x since the start of 2020, and adoption of edtech tools saw a 3x spike in installations in the region.
A wave of cyberattacks: Lazada, Tokopedia, Grab, ShopBack and RedDoorz are some of the companies that landed in hot water over security issues last year. The data breaches had exposed the account information of 1.1 million users from Lazada and 91 million accounts from Tokopedia.
Full story: Recap 2020: The silver lining that SEA startups found behind the dark cloud of Covid-19
---
QUICK BYTES
1️⃣ Jack Ma vs. China
Alibaba founder Jack Ma has lost almost US$11 billion since the end of October as Chinese regulators escalated scrutiny into his empire and ordered Ant executives to "rectify" the fintech giant's lending, insurance, and wealth management businesses. Earlier in 2020, Jack Ma's net worth reached a peak of US$61.7 billion. He currently possesses a fortune of US$50.9 billion.
2️⃣ Next in line to IPO
Warburg-backed Chinese online tutoring platform Zhangmen is reportedly considering a US initial public offering that could raise about US$300 million. Founded in 2005, Zhangmen started its business by offering offline tutoring classes but pivoted to one-on-one online tutoring in 2014. The firm claims to have over 60 million registered users across 600 cities in China.
3️⃣ Tesla enters India
US based electric-car maker Tesla will start selling in India early next year, according to the country's transport minister Nitin Gadkari. Model 3, the cheapest among Tesla vehicles, will be the first model to launch with prices starting at over US$74,739.
4️⃣ Chinese investors have cold feet
Chinese regulators have kicked off an alleged anti-monopoly probe into Alibaba last Thursday, driving Investors' fears that this antitrust scrutiny will impact other Chinese tech companies. As a result, Alibaba, Tencent, Meituan, and JD.com have lost nearly US$200 billion in the Hong Kong stock market.
5️⃣ Money in this healthcare unicorn's pocket
Chinese healthcare community platform DXY.cn has secured US$500 million in investment from Trustbridge Partners, Tencent, and Hillhouse Capital's GL Ventures. In the past 20 years, DXY has built an online forum, launched its mobile apps, and set up its wholly owned clinics.
---
If you want to receive this quick analysis of our most prized content straight in your inbox every day, then make sure you're subscribed to our newsletter.