Every day, 100k+ smart people read our newsletter. You can sign up here.
---
Hello readers, Happy new year and welcome back to the office, dear reader. Chances are, you're not quite ready to get back to work just yet, eh? If only you could get a little outside help with your tasks.
In one sense, some of the world's biggest tech companies do enjoy such a privilege via tech bug hunting. Ethical hackers are making like Wild West lawmen and gunfighters, collecting bounties on software errors they find on platforms such as Facebook and Google or Apple's products.
Many of these bug hunters come from India, where ethical hacking is shaping up to be a viable career path.
Today we look at:
The burgeoning ethical hacking scene in India
What a SPAC is and why it could be a good alternative to IPOs
Other newsy highlights such as the delisting of some large Chinese companies on the New York Stock Exchangeand developments in the Samsung bribery saga
---
PREMIUM SUMMARY
Extermination season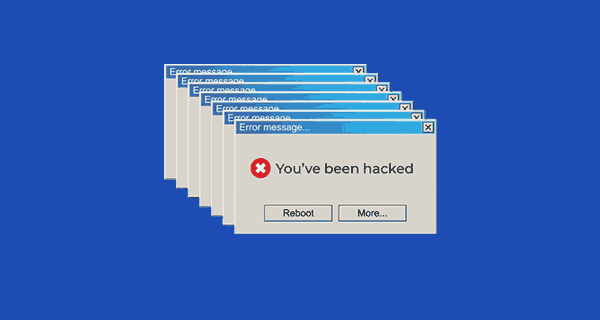 Facebook paid out almost US$2 million in bug bounty payouts in 2020, while Google stumped up US$6.5 million in 2019. Ethical hacking can be a lucrative business, particularly in India – the country was among the top five geographies in terms of bounties earned in 2019.
Follow the money: Once people got wind of how there was good money to be made in this niche, online and offline workshops began mushrooming across India. As such, the ethical hacking community has rapidly blown up over the last five to six years.
Insecurity – in more ways than one: Unfortunately, some companies are more concerned about negative press than addressing security vulnerabilities and may even threaten legal action when an ethical hacker brings up an issue.
An evolving field: Bug hunting is increasingly being seen as a recession-proof career, but ethical hackers need to keep up with the latest tech. For example, those who take the time to specialize in blockchain and crypto are poised to ride the next big wave.
Full story: The stunning rise of India's ethical hacking industry
---
PREMIUM SUMMARY
Everything you need to know about SPACs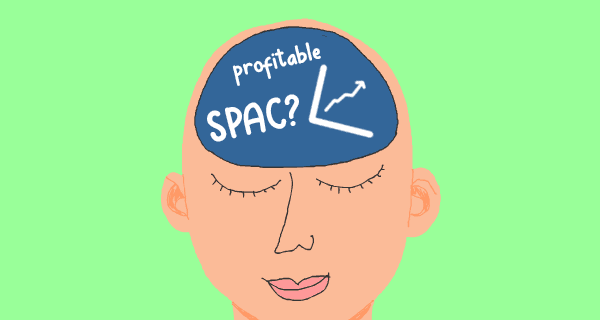 When talking about successful exits, initial public offerings are the first thing that comes to mind, complete with big numbers, many months of hype, and some fun bell-ringing.
But pre-IPO companies can take another route to get listed via SPACs, or special purpose acquisition companies.
What is a SPAC? A SPAC is a shell company with no operating history that raises funds through an IPO. It uses the money to hunt for a target to merge with and consequently converts the target into a publicly traded company.
Need for speed: Listing via a SPAC is faster, with the average process taking around six months compared to one year for an IPO. A SPAC also offers upfront liquidity and greater certainty around valuation, among other advantages.
Look before you leap: However, SPAC post-merger success rates have remained relatively low, and a company that goes public through a SPAC deal is likely to get less analyst coverage and trading volume than a company that goes the IPO route. This could result in a lower level of market liquidity.
Full story: As SPACs target Tokopedia and Traveloka, here's what you need to know
---
IN PARTNERSHIP WITH
Fintech will play a key role post-Covid-19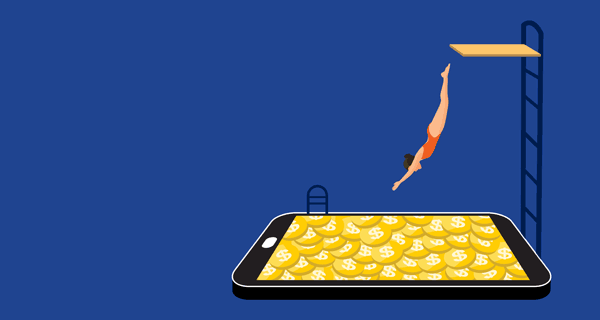 The Covid-19 pandemic and the related lockdown and social distancing measures have made us all rethink what daily life looks like. Technology has come to the fore, and solutions that once simply provided convenience have become crucial. No joke, I've ordered more food delivery this year than in my prior 28 years of existence combined.
(Never mind that over half of those orders were for pizza – I didn't say anything about making healthy decisions.)
Fintech, in particular, has stood out as an invaluable fundamental piece, with contactless payments allowing consumers to securely – and safely – complete transactions from home. Additionally, brick-and-mortar businesses are able to easily facilitate digital transactions across a wider range of consumers, allowing them to survive despite the drastic reduction in footfall.
That said, we're only at the tip of the iceberg as fintech's role in the post-Covid-19 future is poised to grow, both in size and importance. Beyond payments, areas such as investment tech, blockchain, insurtech, and cybersecurity are developing. These topics, among others, will be discussed by industry leaders at the 14th Asian Financial Forum, which will be held online from 18 to 19th January, 2021.
The Forum connects global fintech thought leaders and innovators to exchange views and showcases the latest fintech trends and solutions. Check out the event agenda here, and use promo code JBE334 to get a discount on your ticket.
Now, if only there was a discount code for pizza…
---
QUICK BYTES
1️⃣ Chinese telco giants get delisted
China Mobile, China Telecom, and China Unicom Hong Kong will be suspended from trading on the New York Stock Exchange in compliance with an executive order signed by US President Donald Trump in November 2020. This order bars US investments in Chinese firms affiliated with the Chinese military.
2️⃣ Tesla FAILS (well, relatively speaking)
Tesla fell just shy of hitting CEO Elon Musk's goal of delivering 500,000 vehicles in 2020, having shipped a record 499,550 throughout the year. But the company also said that the final tally could vary by as much as 0.5%, so it's possible that it will surpass the 500,000 mark by the time it reveals the ultimate figures in its full year results, due out at the end of January.
3️⃣ Nine years is a long time
Samsung Electronics vice chairman Jay Y. Lee faces a nine-year prison term in the bribery case that contributed to the downfall of former South Korean president Park Guen-hye. The case dates back to 2017, when Lee was convicted of bribing Park, allegedly to secure government backing for Lee's attempt to inherit control of Samsung from his father Lee Kun-hee, then its chairman.
The illegal payments were a major part of the corruption scandal that led to Park's impeachment, arrest, and 25-year prison sentence.
4️⃣ 9 billion is a lot of money
Indonesia and a unit of South Korean firm LG Group have signed a memorandum of understanding for a US$9.8 billion electric vehicle battery investment deal. Under the agreement, at least 70% of the nickel ore used to produce the EV batteries will be processed in Indonesia. The deal includes investments across the EV supply chain.
The agreement aligns with Indonesia's goal to become the biggest producer of lithium batteries using its nickel reserves. The country has also imposed a ban on exporting nickel ore, pushing for local processing of the component.
5️⃣ "I'll be back"
Tencent's online games were removed from Huawei's app store due a dispute over revenue sharing last week. Huawei reportedly insisted on getting a 50% cut of Tencent's game sales on the app store. The games were reinstated after further negotiations.
Tencent is home to popular titles such as Honor of Kings, League of Legends, and PUBG Mobile. This gaming unit saw US$5.3 billion in revenue in the first quarter of last year.
6️⃣ Bitcoin on the rise
Digital currency Bitcoin started the new year right, surging by over US$30,000 for the first time. The price of the world's most popular cryptocurrency traded as high as US$33,099 on Saturday, with almost all other markets closed over the first weekend in 2021. It was last up about 12% at US$32,883.
Here's hoping my bank account receives a similar boost this year.
---
If you want to receive this quick analysis of our most prized content straight in your inbox every day, then make sure you're subscribed to our newsletter.