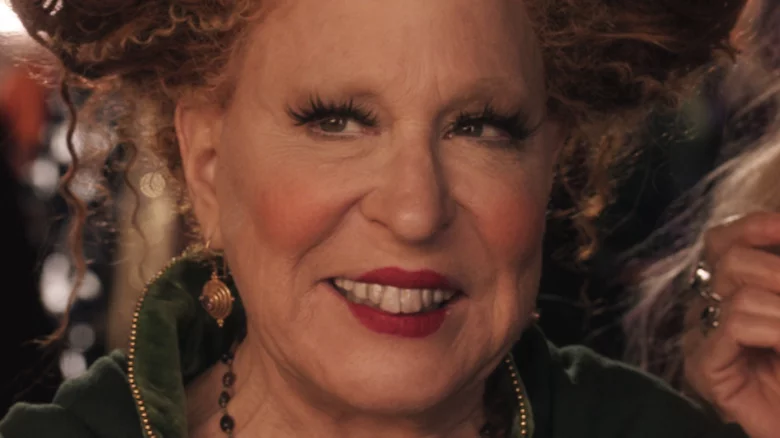 Disney+
The world of cinema has almost returned to normal after the COVID-19 pandemic affected the launch schedules of all major studios over the last few years. That led to a surge in what were intended to be theatrical releases coming directly to streaming services, providing more content for Disney+ than would otherwise have been the case. Although things have changed for the vast majority of people, with theater visits now allowed and even encouraged once again, that doesn't mean that Disney+ subscribers have been deprived of new movies.
In fact, 2022 may be one of the best years ever for those who have a membership. There have been plenty of great films released over the last 12 months, ranging from theatrical releases such as "Lightyear" to original content such as "Sneakerella" and "Polar Bear." It doesn't matter whether you enjoy documentaries, musicals, or animated films, there was something for everyone on Disney+ in 2022.
Here are the very best new movies to arrive on the streaming service this year, so you know exactly what you need to catch up on before heading into 2023 — and a whole new crop of movies.
Sneakerella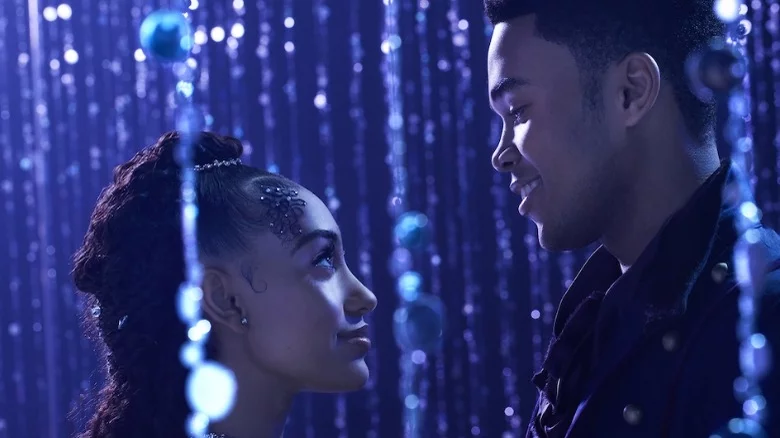 Disney+
2022 appears to have been a good year for musical comedies, with Disney+ releasing several of them over the course of 12 months. "Sneakerella" is different in both tone and setting from the likes of "Better Nate Than Ever," and is primarily based on the story of "Cinderella" by 18th century French author Charles Perrault. However, it twists the standard story with a modern setting and a gender swap.
Teenager El, played by Chosen Jacobs, works in a shoe shop run by his stepfather following the death of his mother. Overworked and mistreated, he eventually comes into contact with Kira (Lexi Underwood), the daughter of a businessman who runs a sneaker empire. His designs impress Kira and her father but things don't go according to plan, as you might expect, forcing El to prove himself and escape the control of his stepbrothers.
Reviews from the likes of Variety and Paste magazine were effusive about the songs, dancing, and acting by the cast, feeling that "Sneakerella" was an exciting and fresh take on the traditional "Cinderella" story. Some of the stranger story elements might be confusing, but otherwise it's a solid musical that matches the high bar set by the likes of "In The Heights" over the last few years (via Decider).
Zombies 3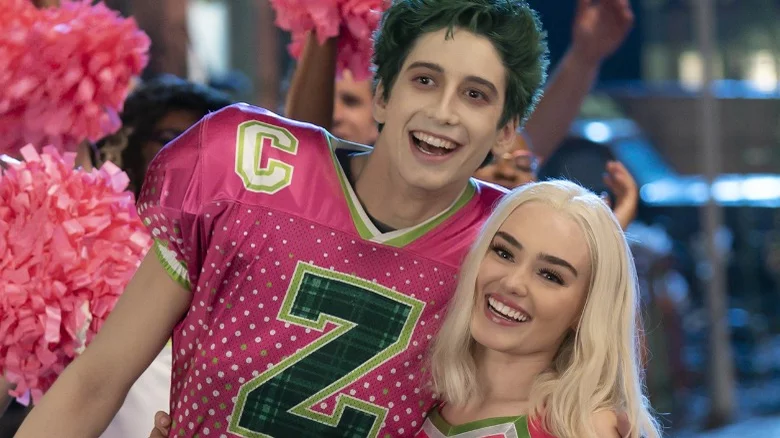 Disney+
"Zombies 3" is — as the title suggests — the third entry in this spooky musical franchise and the first to launch on Disney+, as the previous two installments were first available on the Disney Channel. Like its predecessors, the story revolves around a group of zombies led by Zed (Milo Manheim) and human cheerleaders led by Addison (Meg Donnelly). Joined by a population of werewolves, the three groups must work together to fight off an invading army of aliens who have ulterior motives. Along with the two lead actors reprising their roles, it also features the talents of RuPaul, Baby Ariel, and Matt Cornett.
As was the case with the previous two films, "Zombies 3" received a lot of praise for its choreography and music, with Decider writing that it contained "catchy musical ditties, above-average dance choreography, and enough nuclear-grade pep to decimate all naysayers who might ever consider the possibility of thinking about uttering a single cynical word." Other reviews were thankful for the film's positive messages, although The New York Times felt that some of these could have been handled better.
Disenchanted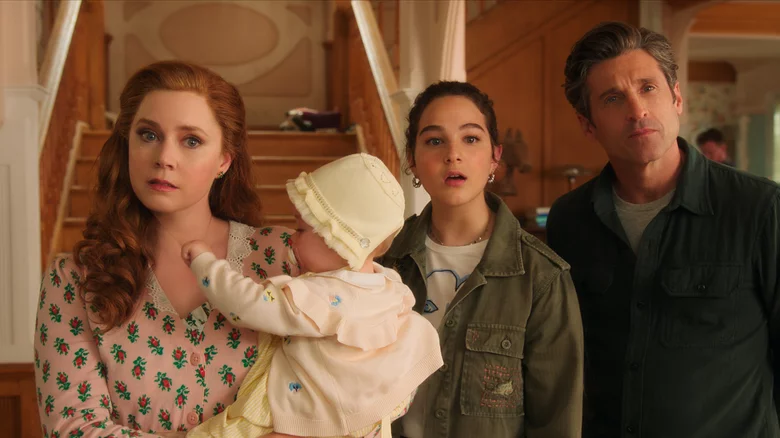 Disney+
In 2007, Disney released "Enchanted," a musical rom-com that parodied the studio's animated movies and retold a classic fairy tale-like story in a modern setting. Giselle (Amy Adams), soon to be a princess, is exiled from her magical animated world of Andalasia to New York City before being rescued by Robert (Patrick Dempsey) and his daughter Morgan. This sequel returns to the family some 10 years later as the weariness of city life takes its toll and Giselle uses a magic wand to wish for everything to work like a "perfect fairy tale," with disastrous consequences.
All of the main cast, with the exception of Rachel Covey, return as their original characters, including Adams, Dempsey, James Marsden, and Idina Menzel. Like its predecessor, "Disenchanted" was stuck in development hell for several years as all parties could never settle on a working script (via Variety). But the film finally arrived on Disney+ just in time for the 2022 holiday season.
Unlike the first film, "Disenchanted" has had a more mixed reception from critics and fans, although there are still some positives. The Boston Globe, for example, felt that fans of "Enchanted" will probably find enough here to be satisfied and enjoy the experience. Meanwhile, Coming Soon praised the movie, saying, "[It] probably isn't quite as strong as its predecessor, but is a worthy follow-up, and it's certainly fun to catch up with these characters and go on another adventure with them."
Hollywood Stargirl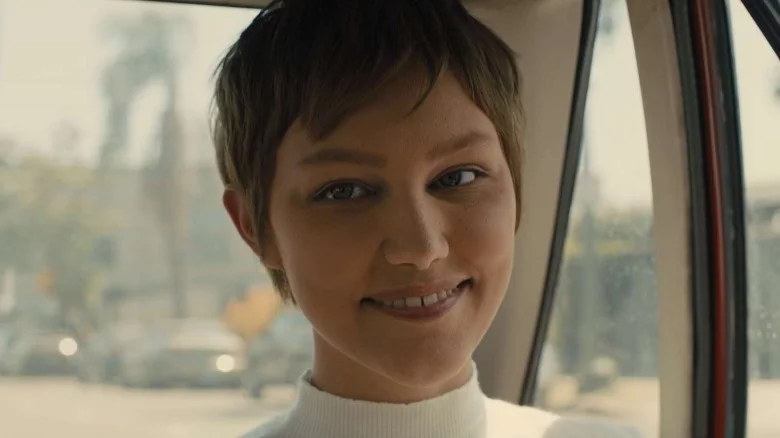 Disney+
"Hollywood Stargirl" is a teen rom-com that hit Disney+ in June. Based on characters from the novel "Stargirl" by Jerry Spinelli and acting as a sequel to the 2020 film of the same name, it once again sees Grace VanderWaal take on the main role of Susan Caraway. This time around, the youngster moves to Los Angeles with her mother and must grapple with making new friends and confronting fresh challenges in an unfamiliar environment. Director Julia Hart, who has previously worked on "Miss Stevens" and "I'm Your Woman," returned to helm the sequel, while Uma Thurman, Judy Greer, and Al Madrigal are part of the main cast.
The Los Angeles Times confirmed that the sequel is a improvement over the original and not only has better, more relatable characters, but a superior soundtrack and a more balanced narrative. Variety was impressed by the performance of VanderWaal and stated that Disney may well have a successful franchise on its hands if it can keep this quality going with possible future installments.
Hocus Pocus 2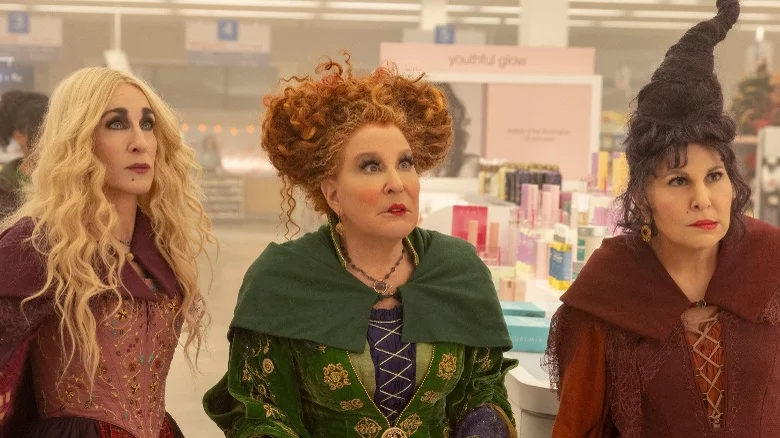 Disney+
Fans waited a very long time for a sequel to the 1993 film "Hocus Pocus" and many may have even given up hope, until "Hocus Pocus 2" was announced in 2019 following years of rumors (via Collider). Bette Midler, Sarah Jessica Parker, and Kathy Najimy all reprised their roles as the three Sanderson witch sisters, while Doug Jones returned once again to play Billy Butcherson. The story takes place almost 30 years after the original film, with Becca (Whitney Peak) and Izzy (Belissa Escobedo) accidentally unleashing the witches, who seek revenge.
"Hocus Pocus" was not exactly a critical hit when it arrived in theaters in 1993, but the sequel at least managed to do better than that. It received mostly positive reviews and was seen as a great follow-on for fans of its predecessor, with NBC News calling it an ideal family movie for Halloween. Although the plot may not have been as compelling as some viewers might have wanted, RogerEbert.com's review welcomed the diverse cast and the updating of the humor and setting. Regardless of what the critics said, "Hocus Pocus 2" was a huge success in terms of viewers. Deadline reported that the movie quickly became the most-watched film on Disney+, amassing an audience of millions.
Lightyear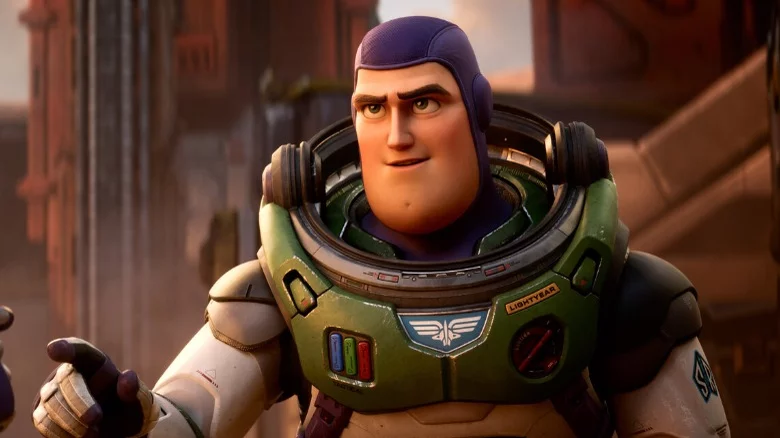 Disney+
"Lightyear" is another Pixar film that came to Disney+ in 2022, but this time the film received a full theatrical release before making its way to the streaming service. A spin-off of the "Toy Story" franchise, it acts as a movie within a movie, the film that Andy enjoyed so much that he wanted the Buzz Lightyear toy in the first "Toy Story."
"Finding Dory" director Angus MacLane helmed the new film, which shows the Space Ranger attempting to find his way home while pursued by Zurg and his army of murderous robots. Controversially, it replaced Tim Allen with Chris Evans as the voice of Buzz Lightyear and also featured Keke Palmer, Peter Sohn, Taika Waititi and others as part of the cast.
Among the pantheon of Pixar films, "Lightyear" stands out as possibly the animation giant's worst – an impressive feat considering the more than two dozen full movies the studio has released. By no means is it a bad film: it has a Rotten Tomatoes approval score of 74% after all, and has been certified as "fresh" on the review aggregator. The likes of The Guardian explained that it was lots of fun and tells an interesting story with likable characters, while the BBC complained about the slow pace and lack of action, demonstrating how this was a far-from-perfect Pixar outing.
Better Nate Than Ever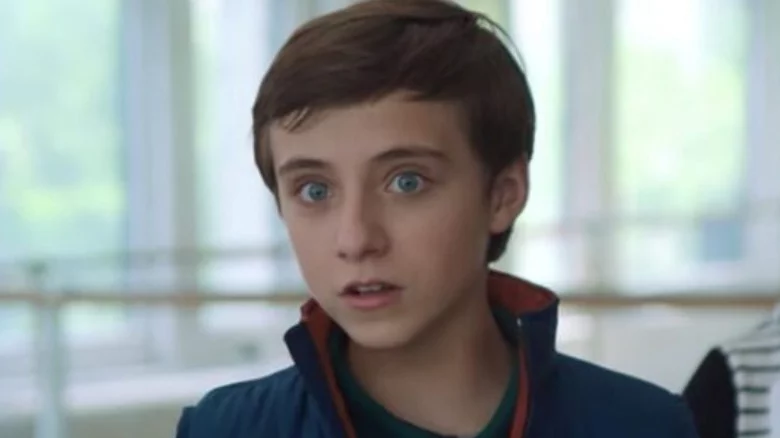 Disney+
Based on Tim Federle's novel of the same name, "Better Nate Than Ever" is a musical comedy directed and written by Federle himself. Featuring the acting talent of Joshua Bassett, Lisa Kudrow, and Norbert Leo Butz, alongside little-known actors such as Rueby Wood and Aria Brooks, it tells the story of a teenage boy who is an aspiring Broadway star. Having learned of open auditions for an adaptation of the Disney animated film "Lilo and Stitch," he sneaks away from his family in Pittsburgh and travels to New York City with his friend Libby, ultimately landing the role that will change his life.
A musical that successfully manages to be up-to-date with modern trends while also staying true to traditional Broadway sentiments, it won acclaim for the way it covers LGBTQ issues (via Variety). Meanwhile, sites such as Polygon noted how it tells an inspiring story, without feeling too sappy, that may well encourage other young performers to pursue their dreams. "Better Nate Than Ever" went on to earn nominations for eight Children's and Family Emmy Awards.
Polar Bear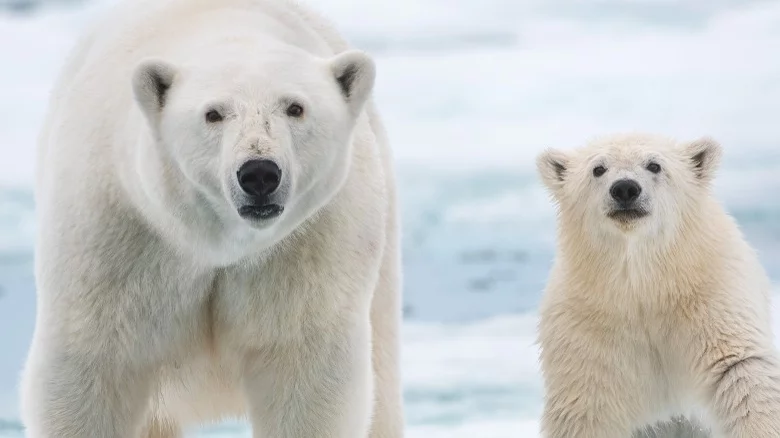 Disney+
"Polar Bear" is another Disney+ feature-length documentary, this one with a focus on the natural world. Released on Earth Day, the Alastair Fothergill and Jeff Wilson-directed film focuses entirely on the life of a particular polar bear living in the Arctic. The lifespan of the animal is shown from youth to motherhood, giving a fascinating insight into how these creatures survive and the challenges they face on a daily basis. It also details some of the environmental issues that are making it even more difficult for polar bears as the ice melts.
Reviews were mostly positive for the Disneynature documentary, with Decider saying that it showed the true beauty of the natural world while also highlighting the precarious way in which it now exists and the threat facing life on the planet. The Australian was also impressed by the photography and how good a job the camera team did to capture such stunning footage, making it a must-watch for any nature fan. Praise was also given for the musical score, developed by "Shrek" and "Metal Gear" composer Harry Gregson-Williams, along with the narration of "Being John Malkovich" actor Catherine Keener (via The Arts Fuse).
Rise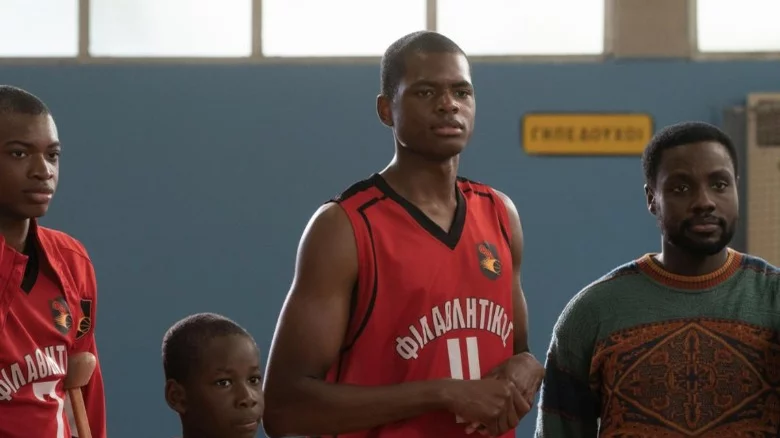 Disney+
One advantage of Disney having its own streaming service is that it can get informative sports dramas to a wider audience than might otherwise have been possible with theatrical releases. Few people are going to go to the cinema to watch a film detailing the lives of three men coming to play basketball in the United States, but many might be tempted to watch such a movie on Disney+. "Rise" follows the journey of the Antetokounmpo brothers, three men with mixed Nigerian and Greek heritage who seek a better life for their family by playing basketball, all while struggling with the problems immigrants face in Greece and around the world.
The true story is directed by Akin Omotoso and stars a cast of relative unknowns, including Ucha and Ral Agada. It came to Disney+ in June and received widespread critical acclaim upon release, with praise heaped upon the emotional story and strong performances by the cast. The Los Angeles Times was particularly impressed with how uplifting and sincere the film felt, especially in its portrayal of immigrants.
Chip 'n' Dale: Rescue Rangers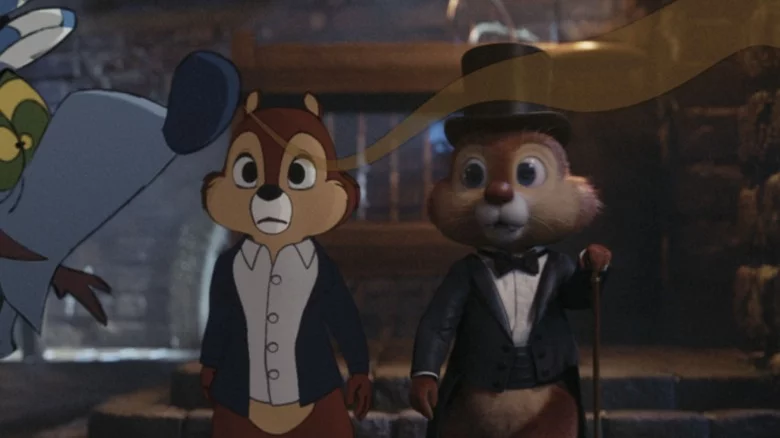 Disney+
Andy Samberg and John Mulaney star as the voices of the two titular chipmunks in this live-action movie. "Chip 'n' Dale: Rescue Rangers" is a sequel to the original series of the same name, set some decades later, as the two small rodents have fallen out and no longer work together. However, when an old acquaintance is kidnapped by a criminal gang and the police can't help, the pair team up once again to rescue their friend.
According to The Hollywood Reporter, the idea for a live-action and CGI revival of the original cartoon was first proposed in 2014 and followed the success of Fox's "Alvin and the Chipmunks" series. Taking inspiration from both "Who Framed Roger Rabbit" and the "Lethal Weapon" series, it was intended to blend comedy with fast-paced action (via The A.V. Club). The mixture of live-action with animation proved a success, with the film described as much better than "Space Jam: A New Legacy" or other recent similar movies, while also being genuinely funny (via The Hollywood Reporter).
Olivia Rodrigo: Driving Home 2 U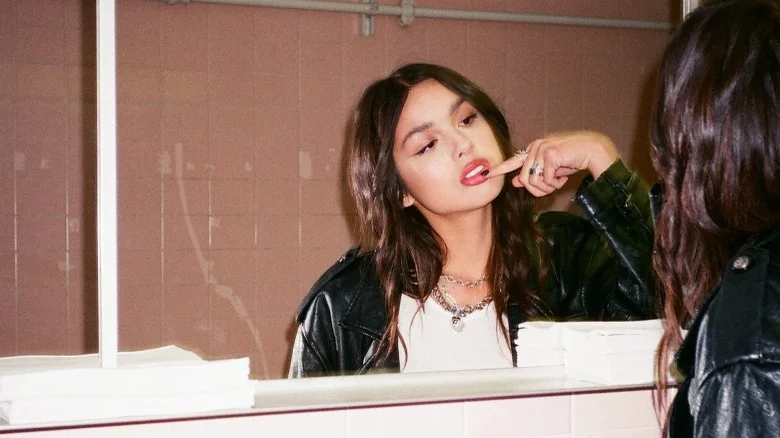 Disney+
"Olivia Rodrigo: Driving Home 2 U" stands out among the many Disney+ film releases of 2022 by being a documentary about the making of an album rather than focusing on sports or television and film projects. It follows the singer-songwriter, who is probably best known for her work in "High School Musical: The Musical: The Series," as she works on her debut studio album "Sour" throughout 2021. Much of the action follows live performances of various songs from the album as Rodrigo and her band travel between Salt Lake City and Los Angeles, but there are also interviews and clips about the songs and the experience of making the record.
Although the documentary will likely only appeal to fans of Rodrigo or those who enjoyed the album, it received mostly positive reviews according to Metacritic. NME noted the beautiful cinematography and enjoyed the behind-the-scenes look at an upcoming star, saying that the film provides an honest and authentic peek behind the curtain.
Obi-Wan Kenobi: A Jedi's Return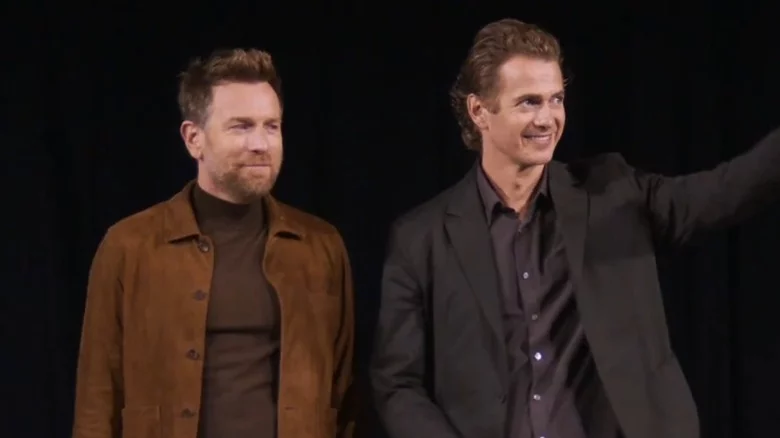 Disney+
As you may have guessed from the name, "Obi-Wan Kenobi: A Jedi's Return" is a documentary focusing on the return of the venerated "Star Wars" Jedi Master. The film focuses on both Ewan McGregor and Hayden Christensen as they return to the iconic roles they played in the prequel trilogy for the highly-anticipated "Obi-Wan Kenobi" Disney+ TV series. Featuring interviews with the cast and crew, including director Deborah Chow, and special behind-the-scenes looks at the special effects, it provides an interesting look at how the series was created.
Obviously, "Obi-Wan Kenobi: A Jedi's Return" will appeal largely to "Star Wars" fans and those who enjoyed the television series. But as Culture Slate discusses in its review, it's clear that those making the show are also fans and have a deep love for all things "Star Wars," making "A Jedi's Return" a "more emotional, cinematic picture of its subject." Meanwhile, Star Wars News Net enjoyed the documentary but felt that it didn't delve deeply enough into the creation of the show, with the doc less satisfying than it could have been as a result.
We Feed People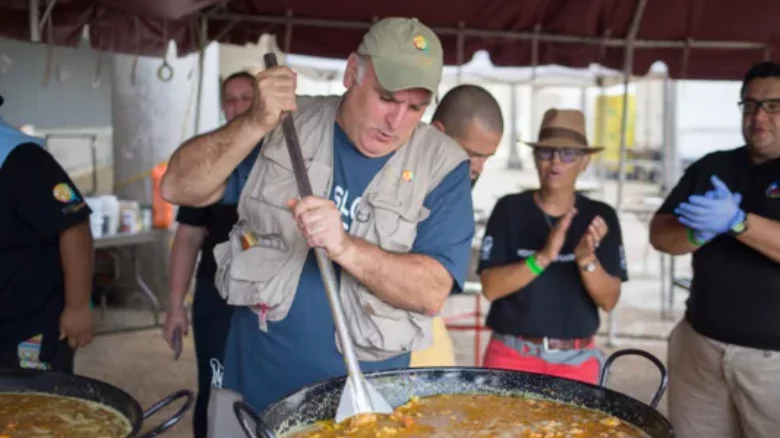 Disney+
This National Geographic documentary from celebrated director Ron Howard follows chef José Andrés and his charity group World Central Kitchen, an organization that provides meals to the needy in areas hit by natural disasters or other catastrophes. The film charts a 12-year period from the very beginning of the charity up until recent times, when its work has become even more important. It not only provides a look at how World Central Kitchen has evolved over the course of more than a decade, but how it carries out its work and the motivations of its leader.
Glenn Kenny of RogerEbert.com found "We Feed People" to be both "inspiring and daunting" for the way it demonstrates the difficult task the group faces and how Andrés takes such an active role in the organization. Similarly, The A.V. Club praised the way that Howard was unafraid of showcasing the sometimes horrifying scenes following the disasters, as it put into context the importance of World Central Kitchen's work. If anything, this is a documentary that will possibly motivate some viewers into helping others and trying to leave the world a better place.
Turning Red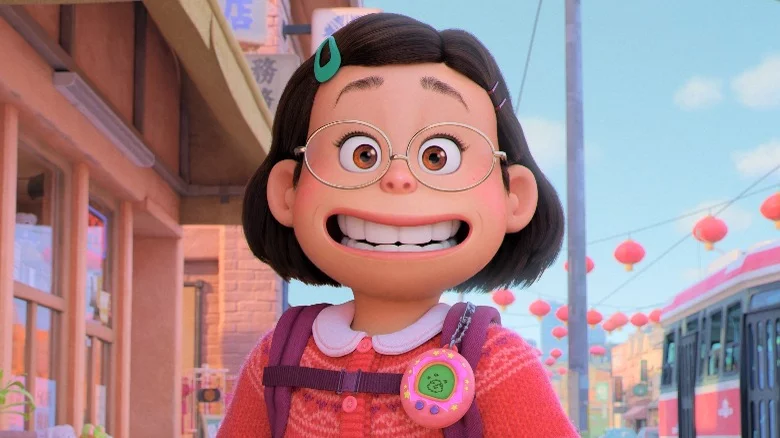 Disney+
One of Pixar's most recent efforts, "Turning Red" was a hybrid release that came to theaters in many countries but also made its debut on Disney+ in regions where the streaming service was officially available. Directed by former storyboard artist Domee Shi, who previously worked on "Inside Out" and "Incredibles 2," it starred the voices of Rosalie Chiang, Sandra Oh, James Hong, and Maitreyi Ramakrishnan, with many fairly unknown actors also part of the cast.
The story revolves around a teenage girl named Mei, who suddenly discovers that her family has an ancient power which transforms them into giant red pandas when they enter highly emotional states. The plot deals with the consequences of these events and Mei's attempts to find her own path rather than follow in the footsteps of her own mother.
Like almost every other Pixar film, "Turning Red" was released to overwhelming critical acclaim. Some reviews felt that this was the best Pixar film in some time (via IGN) while The Washington Post was excited to see what director Shi would do next after the success of this film. Although criticized in some quarters for dealing with topics like menstruation and sexuality, the film was defended by outlets like Vox for portraying these subjects in a genuine and meaningful way, helping to normalize them and ensure that they don't remain taboo for young women.
News Related
OTHER NEWS