If half of the movie-going experience is sound, when you view films and TV at home you're probably missing half the action. Why? Well, brace yourselves as there's no easy way to say this: your TV's speakers aren't much to write home about. As flat-panel technology improves and TVs get thinner, real estate for drivers is ever diminishing and your TV's in-built speakers have an almost impossible task to deliver sound that matches up with the dizzying visuals onscreen. Don't feel bad though, there is a cost-effective way to hear dialogue more clearly and up the ante with film soundtracks. Just grab yourself a great-value soundbar from some of the excellent brands on offer this Cyber Monday.
© Provided by What Hi-Fi?
Best Cyber Monday soundbar deals: Sonos Beam Gen 1
A soundbar is a simple solution to boost your TV's sonic performance without cluttering your lounge with multiple speakers and a chunky AV amplifier. You just pop it in front of the TV, hook it up (either physically or wirelessly) and voila, you're all set!
And the good news just keeps on coming, as there are currently some extra-tasty deals to be snapped up on wallet-friendly TV soundbars, as well as some excellent savings on more premium options if you're partnering with a bigger flagship TV. 
The best soundbars will offer pseudo surround sound, while the very best (and more expensive) tech- and driver-filled 'bars can be found under the tab Dolby Atmos soundbars, thus delivering a sense of overhead sound from a truly immersive soundfield. If you're wondering what the best soundbar is at the more affordable end of the market, our best budget soundbars page has you covered.
Here's our pick of the best prices on TV sound-boosting soundbars this Cyber Monday. We'll keep updating this page regularly, but due to the nature of flash deals, some of these offers will disappear once their allotted time has elapsed – or as and when stocks run out. 
Cyber Monday Deals Quick Links
Amazon' Cyber Monday deals hub: Fire TV sticks, deals under £15 and more
John Lewis tech deals: save on Apple, 4K TVs, headphones and more
Samsung Cyber Monday offers: £100s off Galaxy S21 smartphones and QLED TVs
Save over £200 on KEF stereo speakers: Sevenoaks hi-fi and home cinema deals
Cyber Monday Richer Sounds hi-fi deals: discounts on Rotel, Yamaha and more
The best Cyber Monday soundbar deals live now
© Provided by What Hi-Fi?
Sony SF100 soundbar £109 £89 at Very (save $29) If you're looking for a simple, constructive step up in sound from your TV's in-built speakers, Sony's SF150 offers a significant sonic enhancement for little outlay. Alongside HDMI ARC, it has an optical input supporting Dolby Digital, Dolby Dual mono and LPCM 2ch. There's also a USB port and Bluetooth 4.2 connectivity for music playback from an external source too. To boost your cinema experience there's also Sony's S-Force Front Surround technology on-board, which applies processing to give the acoustic impression of a more encompassing sound stage. Four stars.
What Hi-Fi? award winner
Sonos Beam Gen 1 £399 £349 at Richer Sounds (save £50) One of the best performance-per-pound products Sonos has produced to date, the Beam is a blinding little soundbar that is musically capable of doubling up as your go-to wireless speaker. Five stars, What Hi-Fi? Award winner
© Provided by What Hi-Fi?
Yamaha YAS-207 soundbar £350 £297 at Amazon (save £53) You can now save on this five-star soundbar from Yamaha – a deal so good, it even rhymes! It's a clear step above entry-level models in terms of quality, with a detailed and spacious soundfield and tight, tonally balanced delivery. Take advantage of Bluetooth connectivity and the soundbar's single 4K-compatible HDMI input. Five stars, What Hi-Fi? Award winner
© Provided by What Hi-Fi?
Denon Home Sound Bar 550 £599
£469 at Amazon (save £130)
With over 20 per cent off, this is a good deal on what looks like a very good soundbar. Dolby Atmos, DTS:X, HEOS built-in and AirPlay 2 support combine to make it one of the more feature-rich of its kind we've seen.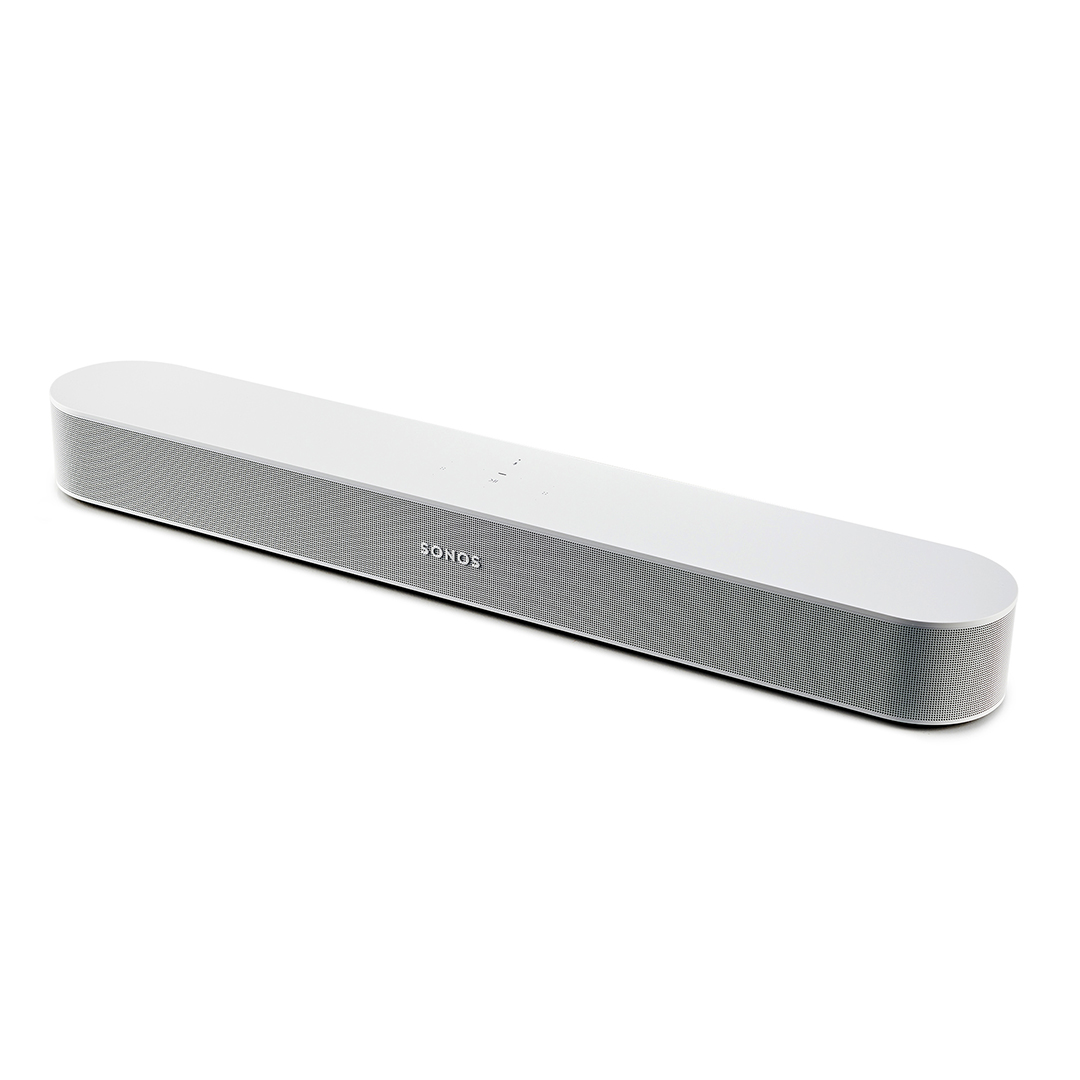 © Provided by What Hi-Fi?
New product
Sonos Beam (Gen 2) £449 £399 at Richer Sounds (save £50) The latest offering from Sonos is fresh from winning a 2021 What Hi-Fi award after impressing us with its exceptional virtual Dolby Atmos performance. When watching Atmos content, two of the Beams five-speaker arrays are dedicated to reproducing overhead and surround sounds and use psychoacoustic HRTF (head-related transfer function) technology to give the impression of height without needing to get vertical. Not that many soundbars at this price point come with networking capabilities, but this being a Sonos product, WIFI is on board as is HDMI eARC and compatibility with Amazon Alexa and Google Assistant. Five stars
© Provided by What Hi-Fi?
What Hi-Fi? award winner
Dali Kubik One Soundbar £799 £399 at Richer Sounds (save £400) Dali has come up with some great things over the years and the Swedish company's first foray into soundbars is no exception. With attention-grabbing sound and looks this former What Hi-Fi? award winner delivers a big sound at a reasonable price. Five stars, What Hi-Fi? Award winner
© Provided by What Hi-Fi?
JBL Bar 5.0 £299 £249 at Currys (save £50)For anyone wanting a big sound, or hoping to fill a big room with a small bar for a reasonable amount of money, the JBL Bar 5.0 MultiBeam could be just the ticket. Four Stars
© Provided by What Hi-Fi?
Samsung Q700A Dolby Atmos soundbar £698 £399 at Currys (save £299) We haven't tested this step-down model from the Q800A, but Dolby Atmos soundbars at this price don't come up very often. Like its big sibling, this is a 3.1.2 system with Dolby Atmos and DTS:X support and the same excellent connectivity. The main bar is even the same size as the Q800A, but the sub is slightly smaller, indicating the low-end performance may not be as punchy. If you're not all about the bass though this could be the perfect bargain. 
© Provided by What Hi-Fi?
Panasonic SC-HTB490 £349 £199 at Richer Sounds (save £50)This svelte soundbar, designed to be wall-mounted, has two full-range, forward-facing 4.5 x 12cm drive units, two bass reflex ports adjacent to the drivers to help enhance lower frequencies within the narrow chassis, and a total power output of 160W. Its connectivity options are on the more basic side: you get HDMI (ARC), optical input, Bluetooth and a USB socket -so no wi-fi connectivity or streaming service support – but for those looking for a tidy, discrete soundbar this slender option might just fit the bill. 
© Provided by What Hi-Fi?
Bose TV Speaker £270 £218 at Peter Tyson (save £52) This soundbar thrives on simplicity: there's a one-connection set-up to your TV via an optical audio cable or an HDMI. You can use your current TV remote to control the volume of the speaker and it detects the signal from your TV when turned on and automatically turns on, too. There's Bluetooth for streaming and setting for vocal clarity and extra bass too. 
© Provided by What Hi-Fi?
Polk MagniFi 2 soundbar £499 £395 at Amazon (save £104) Equipped with Voice Adjust Technology and Dolby Digital 5.1 decoding and streaming via the built-in Chromecast or Bluetooth, the Polk MagniFi 2 is packed with features and offers a modern design.
© Provided by What Hi-Fi?
Hisense HS214 all-in-one soundbar £129 £77 Amazon (save £52) Not a model we've tested but at this price Hisense's 65cm 'bar with multiple connections (line-in, USB, Bluetooth, optical, HDMI out ARC), three Audio Modes (movie, music and news) and a bundled universal remote presents an awful lot to like.
© Provided by What Hi-Fi?
JVC TH-D227BA 2.0 Compact Sound Bar £100
£35 at Currys (save £65)
This JVC soundbar has Bluetooth for wireless streaming as well as wired connections, so you can easily connect the soundbar to your TV or existing audio. It has a compact design that's compatible with TVs from 17" and over. Oh, and it's now just £40! Bargain.
© Provided by What Hi-Fi?
Sky Soundbox Soundbar £499 £209 at Sky (save £290) Sky's soundbar slash wireless speaker (a collaborative effort with Parisian audio specialist Devialet) delivers a big sound from a small box. It has 4K-supporting HDMI input/output connections and a digital optical input, plus USB and Bluetooth connectivity for music. At this extra £40-off reduction (it was reduced to £249 until recently) it's now hugely competitive…
© Provided by What Hi-Fi?
Sony HT-S350 soundbar £299 £199 at Currys (save £100) Be quick and you can nab Sony's 2.1-channel, 320W soundbar and wireless subwoofer combo cut-price (a whopping £100 saving) at Currys. 
© Provided by What Hi-Fi?
Denon DHT-S316 soundbar £279 £189 at Amazon (save £90)
Looking for a decent soundbar saving that's still available post Black Friday? This Denon offers a decent smattering of tech for a relatively affordable price. Includes HDMI (ARC), Dolby Digital and DTS decoding and a wireless sub.
Best Apple iPhone, Apple TV and iPad deals
Internet Explorer Channel Network