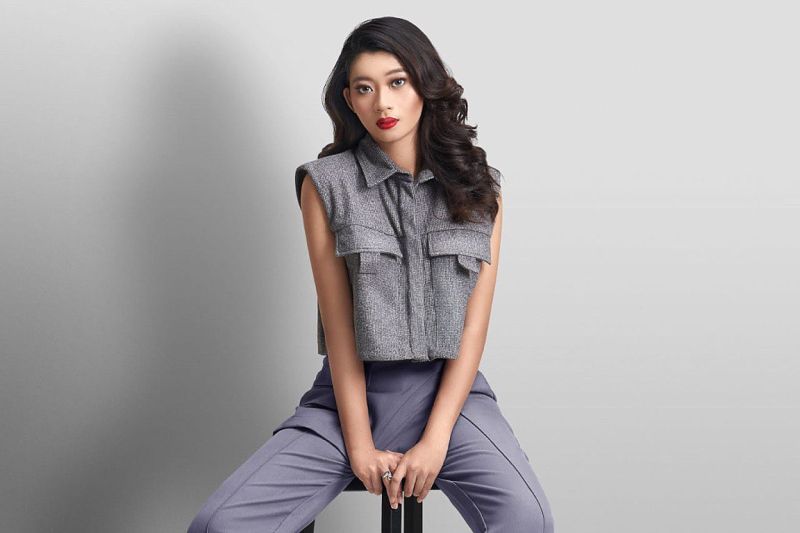 Safira rilis lagu terbaru bertajuk "I Wanna Be Loved" (ANTARA/HO)
Jakarta (ANTARA) – Safira merilis lagu "I Wanna Be Loved" yang terinspirasi dari kaum marjinal dan "terbuang".
"Aku merasa lagu ini juga menggambarkan, bahwa aku atau siapapun mereka berharap dan berhak mendapat cinta selayaknya manusia lainnya. Aku tidak ingin kehilangan kasih sayang dari orang di sekelilingku," ungkap Safira dikutip dari siaran pers yang diterima ANTARA, Sabtu.
"Makanya aku selalu berusaha sepenuh hati untuk memberikan yang terbaik, atau menjadi yang terbaik yang aku bisa,dan rasanya kita semua bisa memahami, tak semua orang bisa mendapatkan kasih sayang dari orang orang terdekat," tambahnya.
"I Wanna Be Loved" bukanlah lagu rengekan seorang gadis remaja yang ditinggal lari pacarnya. Namun lagu ini menceritakan seorang remaja yang tak bisa memilih kehidupannya hingga hadir di dunia ini berbekal virus atau keadaan yang tak bisa diubahnya.
Seorang remaja yang ditemui Safira saat mengikuti ibunda beraktifitas sosial dengan kelompok yang terpinggirkan. Seorang remaja yang tak tahu kenapa orang-orang menghindarinya. Seorang remaja yang akhirnya menjadi bagian dari keluarga besarnya, karena Safira menangkap pesan yang disiratkan sang gadis, bahwa dia hanya ingin disayangi.
Selain itu, Safira juga menggagas sebuah movement "I Wanna Be Loved" program yang bertujuan membagi kebahagiaan dengan mereka yang membutuhkan.
"Tidak harus bagi-bagi uang, karena kadang bernyanyi bersama saja sudah bisa membuat mereka bahagia," tuturnya.
Safira tak ingin berjuang sendiri dalam program I Wanna Be Loved ini. Safira mengajak semua pelaku industri, penikmat musik untuk bergabung dalam I Wanna Be Loved.
Baca juga: Dewa19 rilis ulang "Still I'm Sure We'll Love Again" dalam format baru
Baca juga: Duo indie-rock HOAX terinspirasi film Michelle Yeoh dalam lagu baru
Baca juga: Mezzaluna rilis "single" ketiga dengan genre yang berbeda
Pewarta: Lifia Mawaddah Putri
Editor: Alviansyah Pasaribu
COPYRIGHT © ANTARA 2022
News Related
OTHER NEWS