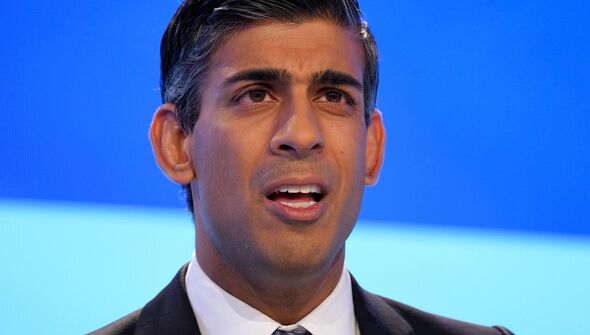 Sunak
Rishi Sunak has been accused of "collusion" with the Privileges Committee over Boris Johnson after threatening Tory MPs who have called it "a kangaroo court". Express.co.uk has been told by pro-Boris Johnson MPs that they have been told they will face disciplinary action if they criticise the committee.
Sunak
It follows Mr Johnson announcing his resignation on Friday after discovering the committee intends to have him suspended from parliament.
He described it as "a kangaroo court" and said the motive was to discredit him as the first part of a move to discredit Brexit.
Now the Whips' Office and Downing Street are understood to be calling MPs threatening them not to repeat those accusations.
They have been told they will be reported to the Privileges Committee themselves if they do.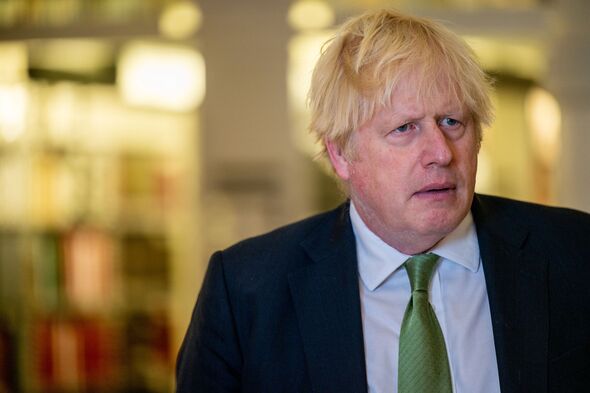 Texas Governor Greg Abbott Meets With Former UK Prime Minister Boris Johnson To Discuss Economic Development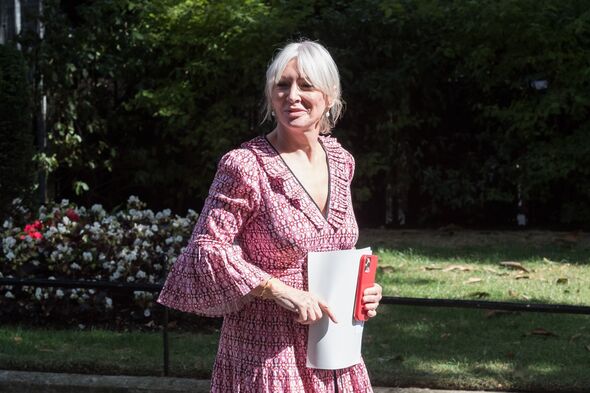 Cabinet Meeting in London
Boris Johnson penned an explosive resignation statement on Friday night, ending it with a suggestion he could be back.
But some Express.co.uk readers aren't convinced. Is this the end for Boris Johnson? Join the debate here.
One senior Conservative MP, who received a call, said: "Colleagues are saying 'bring it on'. It is a kangaroo court and nobody will stop us speaking out.
"This proves to many of us that Downing Street was in collusion with the Privileges Committee to get Boris.
"Many colleagues have had enough of this rabble running the party and their pathetic threats won't scare anyone."
The row has broken out as Mr Sunak appears to be losing control of his party.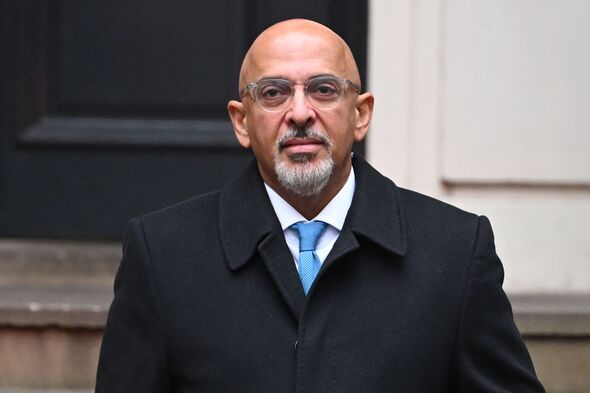 Rishi Sunak Attends PMQ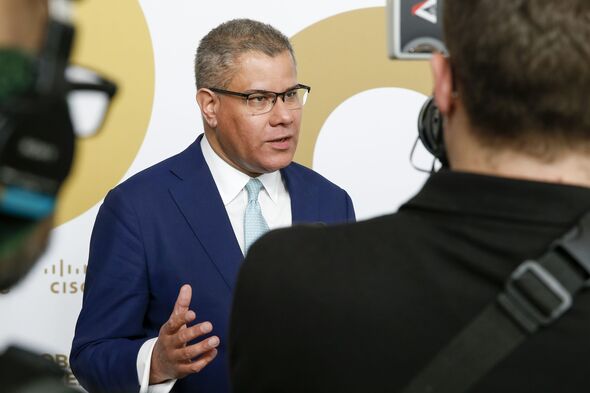 Global Citizen NOW
Already Mr Johnson, Nadine Dorries and Nigel Adams have quit as MPs causing by-elections and four more could follow, sources have claimed.
Former Cabinet ministers Nadhim Zahawi and Alok Sharma are both on resignation watch.
A source told Express.co.ukLink: "Zahawi is on the point of walking, he has had enough. Sharma is 50/50 but is very hurt his peerage on Boris' honours list was cancelled.
"Two more are ready to follow. We currently have three by-elections but I would be astonished if by Monday there aren't six."
Mr Sunak has yet to respond to the resignations and mounting chaos within the Conservative Party.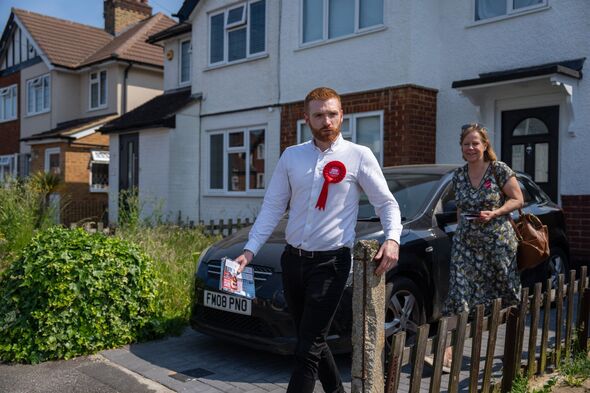 Labour Canvassing In Hillingdon Ahead Of By-Election Triggered By Johnson's Resignation
Meanwhile, Labour's campaign coordinator Shabana Mahmood accused the Prime Minister of losing control of his party and being "too weak" to unite the Tories.
Ms Mahmood, speaking to Sky News in front of a group of activists in Mr Johnson's Uxbridge and South Ruislip constituency, said: "People here care about the cost of living, the Tories care about themselves."
Asked whether winning the Mid-Bedfordshire and Selby and Ainsty by-elections would be a "tall order", she insisted the party is "fighting for every vote".
Selby and Ainsty MP Mr Adams announced on Saturday he was following Mr Johnson and ex-Culture Secretary Ms Dorries' lead in quitting Westminster.
She stood down from her Mid-Befordshire constituency just hours before the former PM's shock announcement on Friday.
While the Tories enjoy a comfortable 20,000 majority in Selby and Ainsty, Mr Adams' decision to quit now rather than wait until the next General Election means Mr Sunak will face by-election contests on three fronts.
The Liberal Democrats have already said they are determined to snatch Mid-Bedfordshire from the Tories.
Sir Ed Davey's party said on Friday: "This is a rural seat in the heart of the blue wall. We are in it to win it."
Labour came second in Selby and in Uxbridge & South Ruislip at the 2019 General Election.
Sir Ed has already ruled out a pact with Sir Keir Starmer's party to encourage tactical voting in a bid to secure victories in the by-elections.
He told the BBC: "There'll be no pacts, no deals."
Mr Johnson's Uxbridge & South Ruislip seat was one of Labour's top 100 targets at the next election even before his resignation.
News Related
OTHER NEWS