2024 election season feels like a 2016 redux for Republicans, Varney says
Stuart Varney: 2024 presidential election wont be pretty, but it will be entertaining
Varney & Co. host Stuart Varney previews a potential Trump-DeSantis showdown and discusses the skepticism Democrats have over a Biden-Harris ticket.
During his "My Take," Thursday "Varney & Co." host Stuart Varney previewed the 2024 election season by discussing the prospects of a DeSantis versus Trump showdown for Republicans, against the Democrats who seem to be "on hold" as they question if a Biden-Harris ticket can win.
STUART VARNEY: Florida Governor DeSantis sat down for an interview with Piers Morgan. You can see it now on Fox Nation.
What made news was what he said about Donald Trump. DeSantis was sharp-edged, but not nasty.
He questioned Trump's character, an oblique reference to Stormy Daniels, and suggested he didn't want to see "chaos" in the White House again. Fairly mild and delivered with a smile.
WALL STREET BULLISH ON RON DESANTIS PRESIDENTIAL PROSPECTS IN 2024
That drew an immediate response from Trump. In a lengthy statement, he called him Ron DeSanctimonious, just an "average" governor, who didn't do well on crime or COVID, and who is running a "failing" campaign.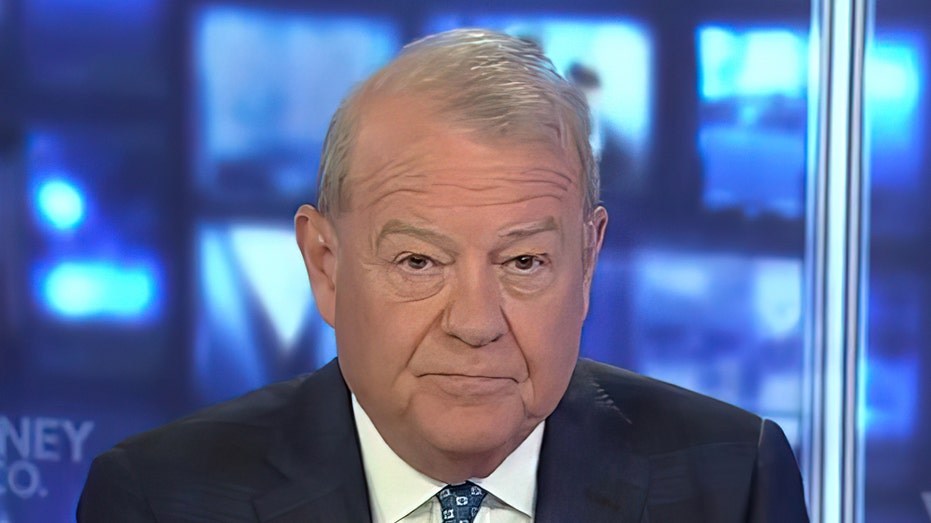 FOX Business host Stuart Varney discusses the 2024 presidential election during his "My Take." (Fox News)
It looks like a re-run of 2016, with a host of candidates lining up for the debates. They begin in a couple of months.
It won't be pretty, but it will be entertaining and it will be informative. It's not just Trump versus everyone else. It's an insight into the policies of a future Republican administration.
China, education, regulation, energy. That's what they're bringing to the table. That's the Republican side.
The Democrats are on hold. The president says he's running for a second term, but there's a great deal of skepticism about whether he'll actually do it, and Vice President Harris' situation is, shall we say, unclear.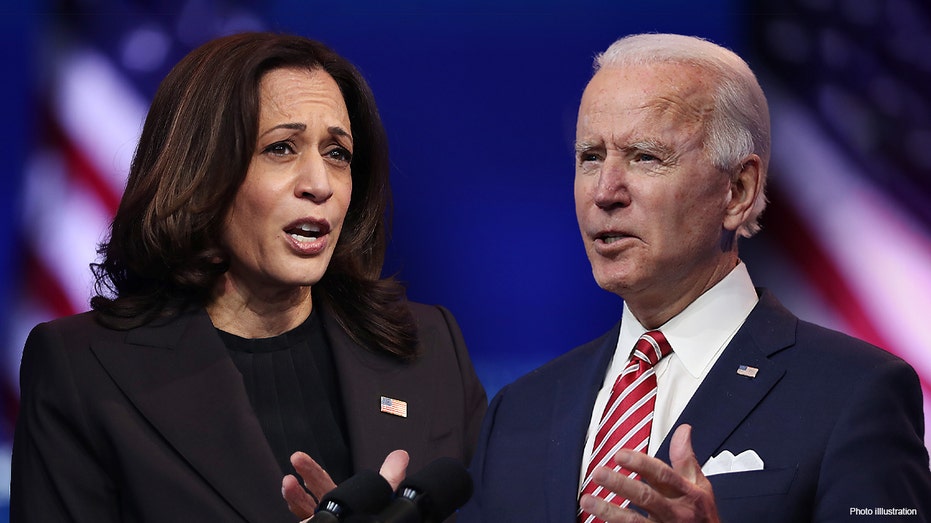 Vice President Kamala Harris and President Biden. (Getty Images / Getty Images)
If they run, they'll be defending their current policies and that won't be easy. If another team moves in, they will have only limited time to abandon Biden's failures and stake out new policies of their own.
STUART VARNEY: BIDEN TRYING TO 'CLEAN UP THE MESS HE MADE' AHEAD OF 2024 ELECTION
Four months to the first Republican debates. About one year to the first primaries. 593 days to the election.
It's warming up already, and I love it. How about you?
Let us know. Email us at [email protected].
News Related
OTHER NEWS