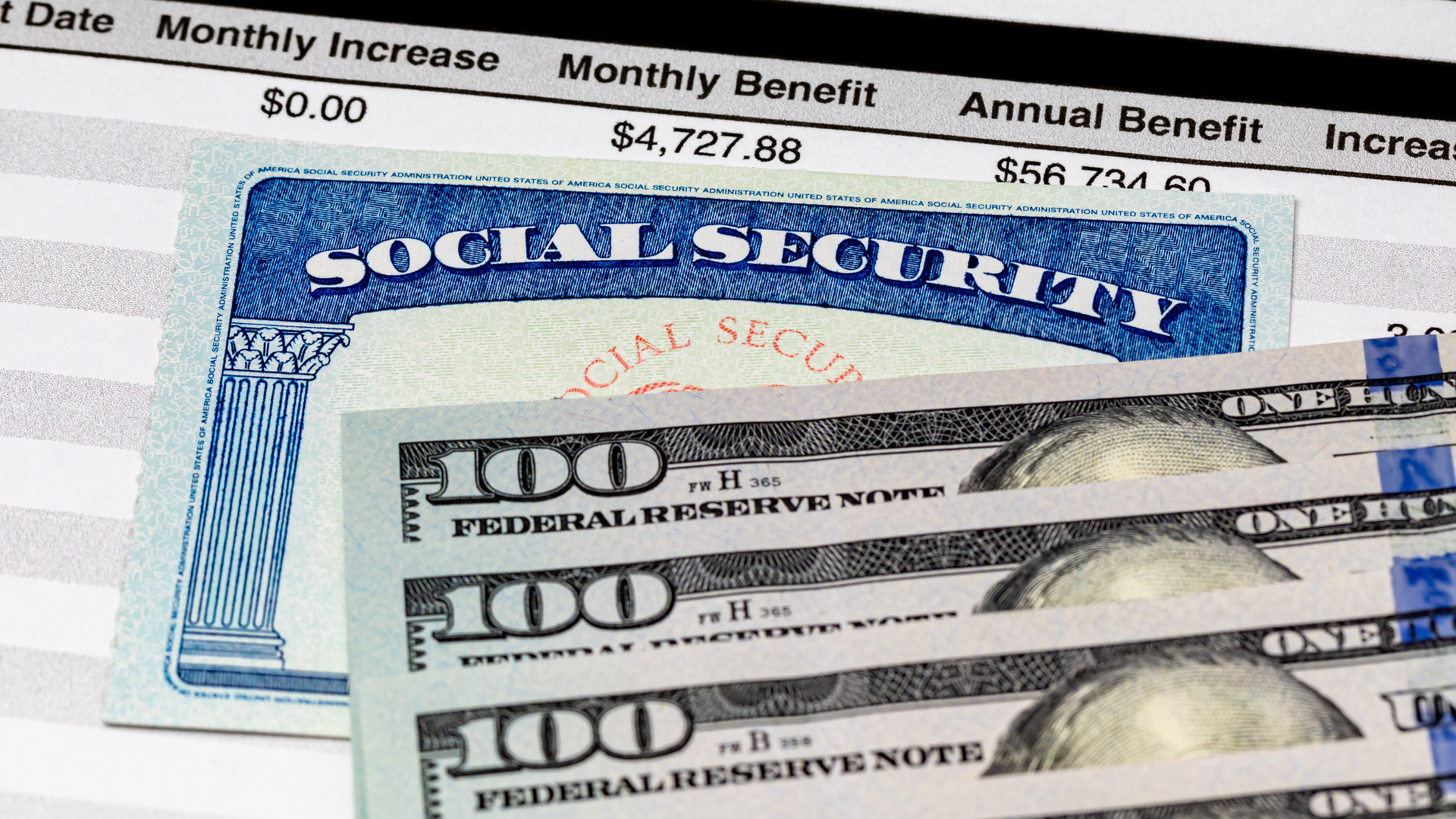 Social Security Card, benefits statement and 100 dollar bills. Social security funding, payment, retirement and federal government benefits concept
Social Security checks for April 2023 are scheduled to go out. Social Security payments are distributed according to the same monthly schedule, with payments going out on the second, third and fourth Wednesdays of each month, depending on your date of birth.
SNAP Benefits: Can You Use EBT Card/Food Stamps To Purchase Hot Food?
Learn: 3 Signs You're Serious About Raising Your Credit Score
Here's when you should expect your April 2023 Social Security benefit payment:
If your birth date is on the 1st-10th of the month, your payment will be distributed on Wednesday, April 12.
If your birth date is on the 11th-20th, your payment will be distributed on Wednesday, April 19.
If your birth date is on the 21st-31st, your payment will be distributed on Wednesday, April 26.
If you received Social Security before May 1997, or if you're receiving both Social Security and Supplemental Security Income (SSI), then you will receive Social Security on April 3rd, and SSI was paid out on March 31st. SSI can be paid out the month before if the first starts on the weekend.
If you don't receive your payment on the expected date, the Social Security Administration advises allowing three additional mailing days before contacting Social Security. The SSA can be reached at 1-800-772-1213 on Monday through Friday between 8 a.m. and 7 p.m. Those who are deaf or hard of hearing may reach the SSA's TTY line at 1-800-325-0778.
Take Our Poll: As a Retired Person, Are You Comfortable With Your Monthly Income?
The amount of money each recipient receives is calculated based on "average indexed monthly earnings," according to the SSA, which is 35 years of a worker's indexed earnings. A worker becomes eligible for retirement benefits when they reach age 62. However, you are only entitled to your full benefit amount when you reach your full retirement age. You can receive your maximum amount if you delay receiving benefits until age 70.
More From GOBankingRates
This article originally appeared on GOBankingRates.com: Social Security: When April 2023 Benefit Payments Are Scheduled
News Related
OTHER NEWS