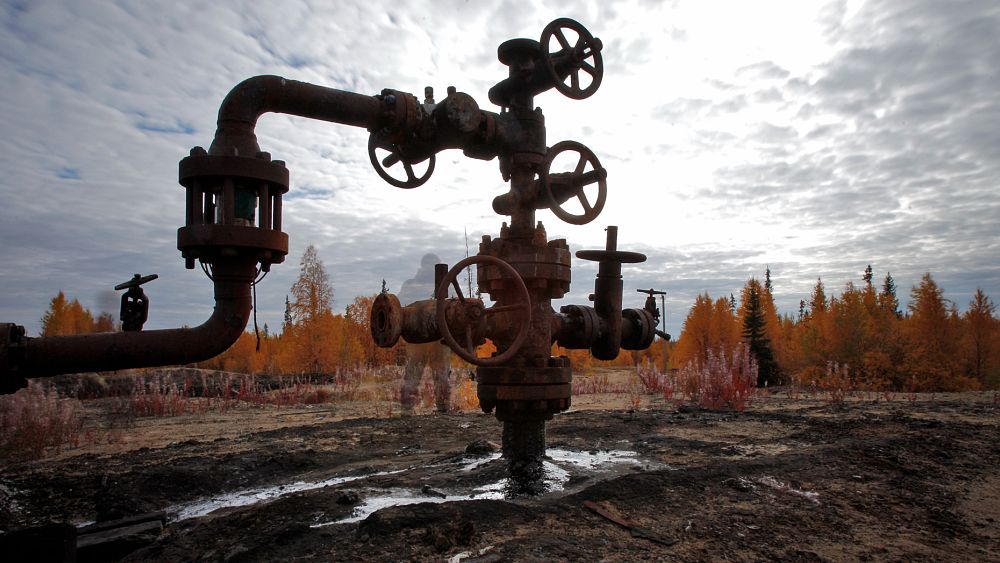 Avrupa Birliği'nin (AB) Rusya'ya karşı petrol ambargosu öngören yaptırım paketini açıklaması sonrası Rus milletvekili Vladimir Dzhabarov, AB'nin Rus petrolünü üçüncü ülkeler aracılığıyla almaya devam edeceğini söyledi.
the latest tech news, global tech news daily, tech news today, startups, usa tech, asia tech, china tech, eu tech, global tech, in-depth electronics reviews, 24h tech news, 24h tech news, top mobile apps, tech news daily, gaming hardware, big tech news, useful technology tips, expert interviews, reporting on the business of technology, venture capital funding, programing language
Avrupa Komisyonu Başkanı Ursula von der Leyen çarşamba günü, Rusya'ya karşı 6. yaptırım paketini açıkladı. Üye ülkeler tarafından onaylanması beklenen pakete göre, AB Rusya'dan ham petrol tedarikini 6 ay içinde ve rafine ürün tedarikini de yıl sonuna kadar aşamalı olarak kaldırmayı hedefliyor.
Rus haber ajansı Ria Novosti'ye konuşan Rus meclisi uluslararası ilişkiler komitesinden milletvekili Dzhabarov ise AB ülkelerinin Rus petrolünü diğer ülkelerden üstelik daha da pahalıya alacağını öne sürdü. 
Global Tech News Daily
Ria Novosti milletvekilinin, "Bana biraz delirdiler gibi geliyor. Bizden petrol almayacaklarını söylüyorlar. Olur, almayın, zorlayan yok. Ancak üçüncü ülkeler aracılığıyla almaya devam edeceksiniz. Bizim petrolümüz aynı kalacak ancak size daha pahalıya gelecek" dediğini aktardı. 
Leyen'in sunduğu yaptırım paketinde ayrıca Rusya'nın en büyük bankası Sberbank'ın ve diğer iki büyük Rus bankasının SWIFT'ten çıkarılması teklifi de yer alıyor.
News Related
OTHER NEWS