Sir Rod Stewart has addressed taking a break from rock and roll as he discussed retiring with BBC Breakfast's Charlie Stayt.
The Maggie May hitmaker appeared alongside Boy George to chat about their successful careers.
Sir Rod explained he doesn't plan on retiring just yet, but he was putting a stop to rock and roll.
Charlie began by pointing out: "Rock stars are performing into incredible ages now."
"Good," Boy George chipped in as Charlie continued. "I actually don't know off the top of my head how old you are Rod, but it's amazing, you would have thought it might be over by now you might have stopped performing live."
BBC Breakfast
"I am stopping," Sir Rod replied before adding. "I am not retiring.
"But I want to move on to you know…. I had great success in America and I have just done a swing album with Jools Holland, which is going to come out next year.
"I want to go in that direction. So I just want to leave all the rock and roll stuff behind for a while maybe."
The BBC Breakfast host went on: "Some people were hearing you say that, 'No more rock and roll', they will be thinking, 'No more Rod Stewart singing those songs that we know so well'."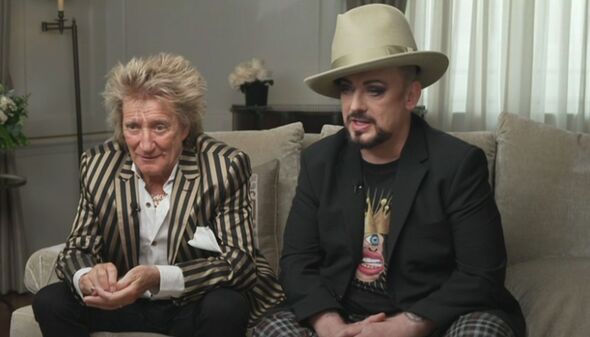 BBC Breakfast
"They'll be like, 'This is the end of an era'," Boy George weighed in.
Sir Rod simply replied: "Everything has to come to an end sooner or later.
"I'm really looking forward to doing something else you know, especially singing with Jules' band.
"It borders on rock and roll anyways, it's just not Maggie May or Think I'm Sexy."
This isn't the first time Sir Rod has discussed taking a break from his career.
Last month, the singer caused chaos and accidentally swore live on air when chatting about critics accusing him of being "tired" on stage.
He stated: "I don't need a break because I'm not fit. I'm really fit and I can do it.
"I just want to branch off and do something else, I am going to swing out with Jools Holland and just drop the rock stuff for a while."
BBC Breakfast airs daily at 6am on BBC One.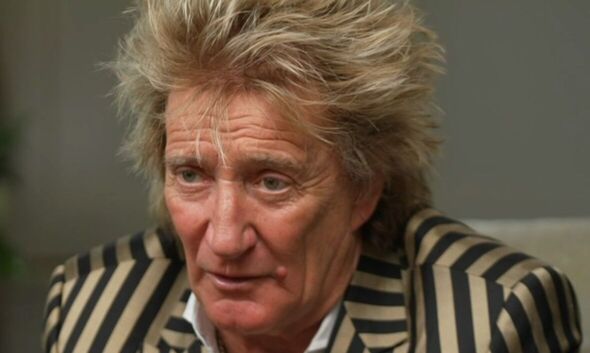 BBC Breakfast
News Related
OTHER NEWS