The Red Sox are finalizing a one-year contract with Michael Wacha, reports Jeff Passan of ESPN (Twitter link). The deal is pending a physical. Wacha is represented by CAA Sports.
© Nick Wosika-USA TODAY Sports
While Michael Wacha's results have gone backward in recent years, his fastball still averages a solid 93.8 mph.
Wacha spent the 2021 campaign with the division-rival Rays. Working primarily as a starter, he tossed 124 2/3 innings over 29 appearances. Despite a league average 22.9% strikeout rate and a solid 5.9% walk percentage, the 30-year-old had trouble keeping runs off the board. Wacha pitched to a 5.05 ERA, largely on account of the 23 home runs (1.66 homers per nine innings) he surrendered.
That's become somewhat familiar territory for Wacha, who has struggled with longballs in each of the past three seasons. He's allowed a higher than average homer rate every year since 2019, with an ERA of 4.76 or higher in each season. Since the start of the 2019 campaign, Wacha owns a 5.11 ERA/5.07 FIP across 285 1/3 frames. While his strikeout and walk numbers have been fine, he's not been able to effectively compensate for that home run trouble.
Nevertheless, Wacha has continued to draw interest as a buy-low target for clubs. The right-hander was an effective mid-rotation starter with the Cardinals earlier in his career, even earning an All-Star nod during a 2015 season in which he worked 181 1/3 innings of 3.38 ERA ball. Despite being a nine-year big league veteran, he's still relatively young, not turning 31 until next July.
While Wacha's results have gone backward in recent years, his fastball still averages a solid 93.8 mph. He's also coming off his second consecutive season with a career-best swinging strike rate, as he's generated whiffs on a bit more than 11% of his pitches over the past two years. That's a hair better than the 10.9% league average for starters.
Financial terms remain unreported, but it's unlikely Wacha's deal will have a huge impact on the rest of Boston's offseason. The Sox have been known to be targeting rotation help this winter, particularly in the wake of Eduardo Rodríguez's departure. Wacha can offer some back-of-the-rotation depth, but it's also possible Boston bumps him into a multi-inning relief role depending on the rest of the club's dealings. Chris Sale, Nathan Eovaldi and Nick Pivetta are locks to open the season in the rotation, while Tanner Houck, Garrett Whitlock and Connor Seabold are potential candidates for either back-of-the-rotation or bullpen roles.
Subscribe to Yardbarker's Morning Bark, the most comprehensive newsletter in sports. Customize your email to get the latest news on your favorite sports, teams and schools. Emailed daily. Always free! Sign up now ▸
More must-reads:
Report: Javier Baez drawing significant interest from Tigers, Red Sox, Mets
Former Rays top pick Brendan McKay undergoes surgery
The '2018 Boston Red Sox World Series roster' quiz
Related slideshow: Babe Ruth: Career retrospective (Provided by Yardbarker)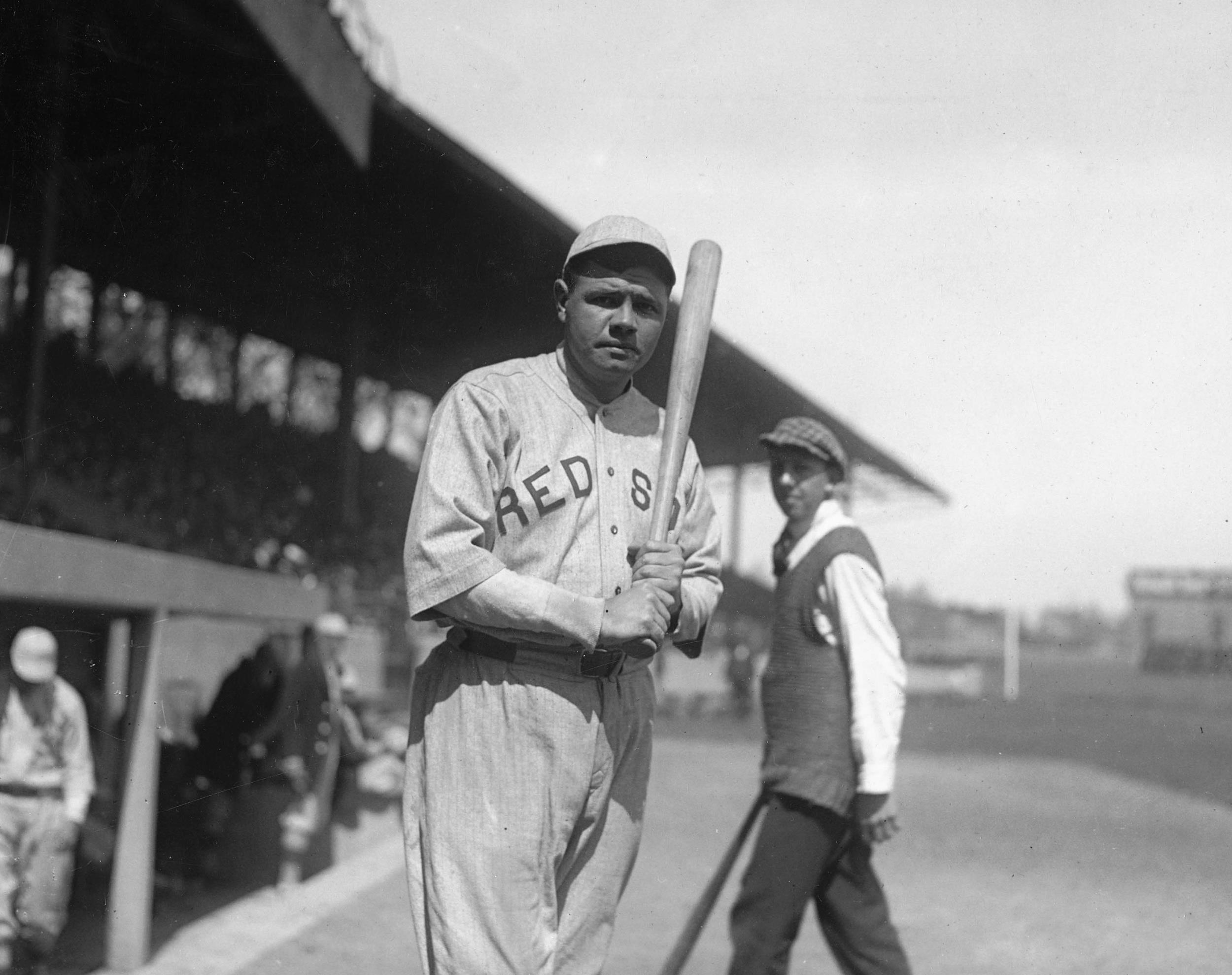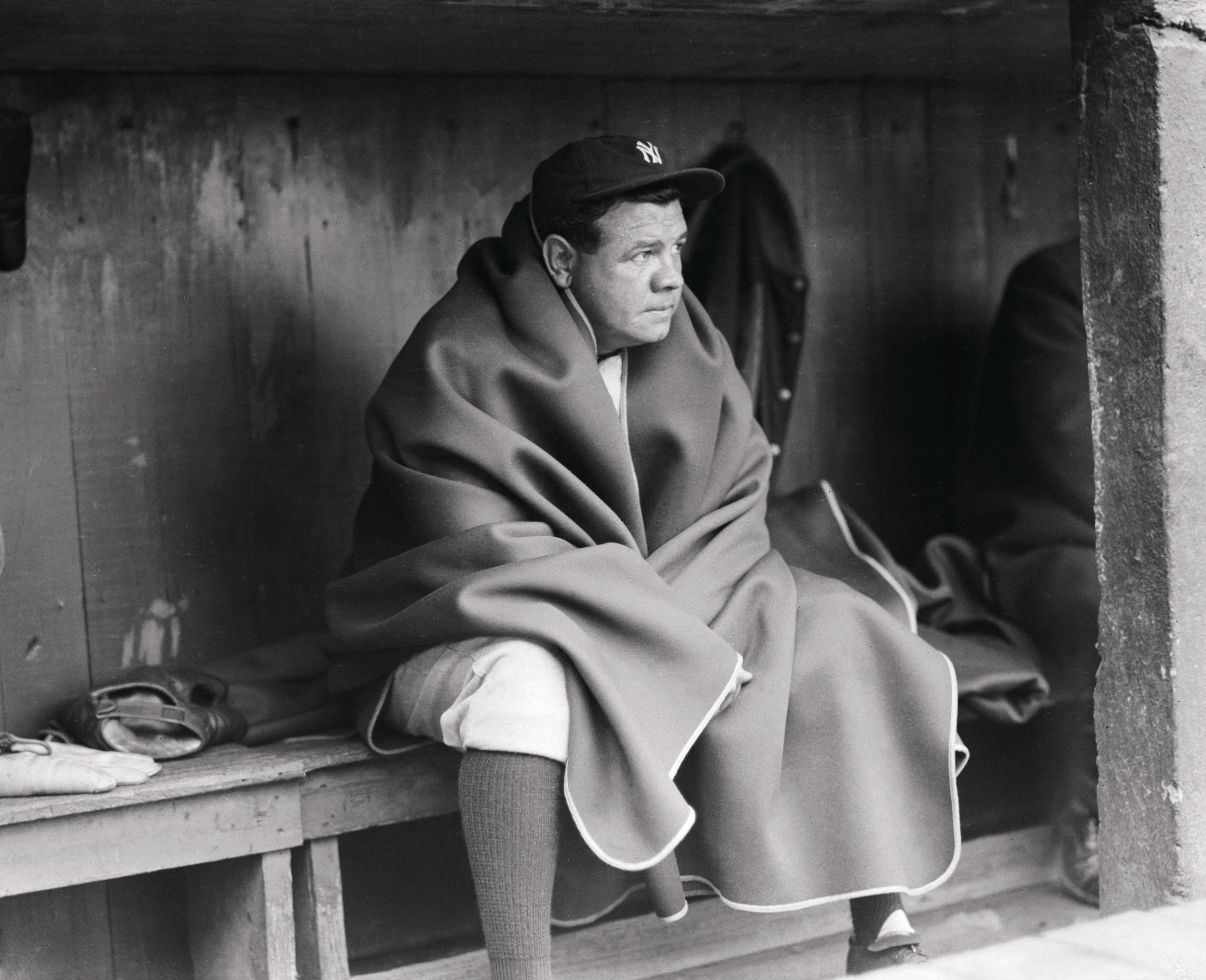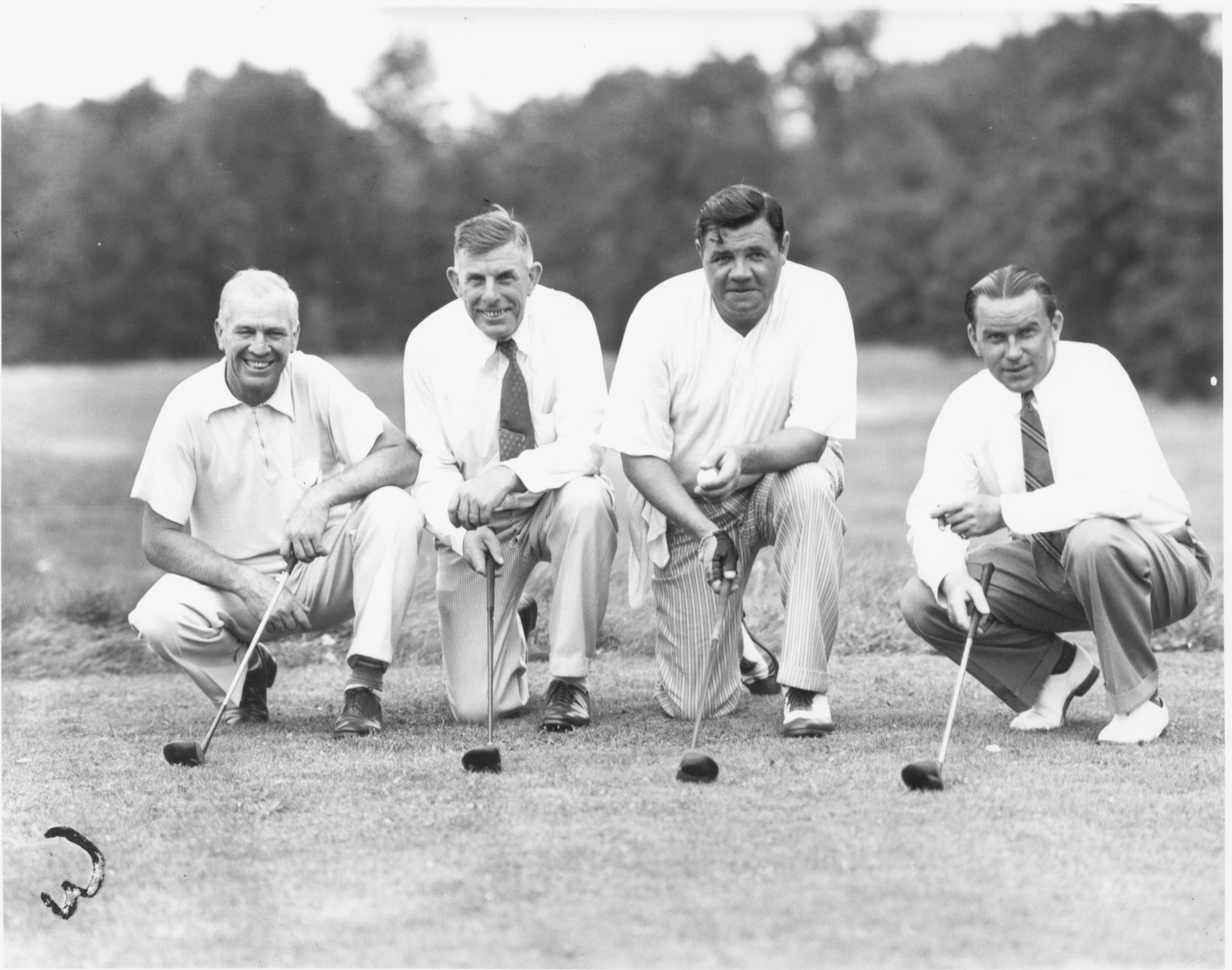 Babe Ruth: Career retrospective
To this day, Babe Ruth is one of the most-famous baseball players in the world. If you ask a random person to name five baseball players, there's a good chance that Ruth will get mentioned. You could make the argument for him being the greatest player ever. He was maybe the first true celebrity the sport birthed. The life of one George Herman Ruth wasn't always glorious, but a look back at his career is full of iconic moments and incredible accomplishments.
Ruth signs with the (minor league) Baltimore Orioles
George Herman Ruth had a troubled childhood. In fact, he spent much of his youth at the St. Mary's Industrial School for Boys, a reform school and orphanage. Ruth often found himself in trouble, but he also found an outlet in baseball, a sport he excelled at. Oftentimes he was only allowed to leave the premises of St. Mary's to play baseball. In 1914, the Baltimore Orioles of the International League signed him to a deal. This is where he first earned the nickname "Babe."
Babe signs with the Red Sox
Ruth's time with the Orioles was short-lived, as the team had basically no money. Babe played a few exhibition games but had his contract sold to the Boston Red Sox in July of 1914.
Ruth pitches his first game for Boston
As you likely know, Ruth began his career as a pitcher. Babe made his debut on July 11, 1914 against the Cleveland Naps. The Red Sox, and Ruth, won the game 4-3. However, his first season with the Red Sox he was barely used, which is fair given he was an inexperienced teenager.
Winning the ERA title and a World Series
By 1916, Ruth had become one of the best pitchers in the league. The Red Sox won two 1-0 games that Ruth started and finished, including a 13-inning shutout. Overall, Ruth had nine shutouts in 1916 while posting a 1.75 ERA. Both led the league, and the nine shutouts was a record for lefties until 1978. Oh, and the Red Sox won the World Series.
Ruth pitches and hits
The first few seasons of his career Ruth rarely got to hit, as he was primarily pitching. That changed in the 1918 season, which was impacted by World War I. Ruth really wanted to bat more, and Boston's new, inexperienced manager Ed Barrow decided to give him a shot. Babe hit a home run in four-straight games at one point and finished with a .300 batting average and 11 home runs. Oh, and he also went 13-7 with a 2.22 ERA as a pitcher.
The Babe sets a new home run record
In 1919, Ruth was still pitching a bit, but had primarily become an outfielder and a hitter. Babe quickly broke the American League record for home runs in a season, as the record was only 16 at the time. When Ruth started hitting home runs, he was really rewriting record books. By the end of the season, Ruth had piled up 29 home runs, which beat the Major League record of 27, which had been set in a ballpark with right field only 215 feet from home plate.
Ruth moves to the Yankees (you may have heard about this)
It's one of the most-famous moments in baseball history. The reasoning for it is debated to this day. All we know is the Boston Red Sox sold the contract of Babe Ruth to the New York Yankees in 1919. The Curse of the Bambino was born.
The first 50-homer season
Ruth was a huge star attraction by the time he signed with the Yankees, and his star only rose in New York. Bear in mind that Ruth had just set the record for home runs in a season with 29. In his first season as a Yankee, Ruth hit 54 home runs. This was a massive uptick in the home run record, and Ruth would go on to become by far the most-prolific power hitter of his generation.
Ruth sets the career home run mark
Speaking of Ruth's power prowess. In early 1921, the Babe hit the 139th homer of his career. Not a big deal, right? Except, this set a new record for career home runs. Prior to the arrival of Ruth, the record for home runs in a career belonged to Roger Connor, who hit 138. There were many more home runs to come for the Babe.
Ruth gets suspended
The Yankees made it to the 1921 World Series, but fell short against the New York Giants. After the season, Ruth and two of his teammates decided to go on a barnstorming tour for some cash. However, Kenesaw Mountain Landis, the first commissioner of baseball, had a rule in place that did not allow World Series participants to tour like that. Ruth and his teammates were suspended and fined their World Series checks. The rule would be changed in 1922. Later, during the 1922 season, Ruth would be suspended again, this time for going in the stands to confront a heckler.
The House that Ruth Built
After the 1922 season, the Yankees lease at the Polo Grounds was over. The owners were looking for their own stadium, and they would indeed build one in the Bronx, completing Yankee Stadium in time for the 1923 season. Ruth would hit the first home run at Yankee Stadium, and it became known as "the House that Ruth Built," in part because of the popularity of the Babe boosting the Yankees' profits. Indeed, the park was built with Ruth in mind, as the right field was shallower and the sun was not in Ruth's eyes in the outfield.
Babe wins his only MVP, and then his only batting title
It's crazy to think that Ruth only won a single MVP, but it's true. That win came in 1923, the first year of Yankee Stadium. Babe hit .393 with 41 homers and 45 doubles, and the Yankees won the American League by 17 games. The next season, Ruth hit .378, which won him the batting title.
Ruth is hospitalized
While he was an elite baseball player, Ruth was not necessarily in the greatest of shape all the time. In 1925, the Babe had some health issues. He first felt ill in Hot Springs, Arkansas during the offseason, but during spring training he collapsed and had to be put on a train back to New York. There were even reports that he had died. Later he would collapse again and have to be hospitalized once more. The exact cause of Ruth's health issues at the time are unknown. Sportswriter W.O. McGeehan claimed it was from eating hot dogs and drinking soda during the game. This was, of course, a time when the media would often product athletes. It is known that Ruth was a heavy drinker, and some have speculated that played a role in Ruth's hospitalization. The truth remain unclear.
Murderers' Row and 60 homers
To this day, there are those that consider the 1927 New York Yankees the greatest team of all-time. Led by Babe Ruth and Lou Gehrig, the team known as Murderers' Row won 110 games, then an American League record, and won the pennant by 19 games. The Yankees would win the World Series in a sweep as well. As for Ruth, he also made history by hitting 60 home runs, a record that would stand for many years.
The Babe calls his shot
In 1929, the Yankees introduced uniform numbers, bestowing three on Ruth because he batted third. A few years later, in 1932, the Yankees and Cubs squared off in the World Series. It was a heated series, but it also gave us a famed moment. In Game 3, the first at Wrigley Field, the score was tied 4-4 when Ruth came up to the plate. Some say that Ruth gestured toward center field, indicating he planned to hit the ball there. Others say he didn't really call his shot. All we know for sure is that Ruth absolutely mashed a home run to center field to give the Yankees the lead. New York would win the series.
Ruth pitches one last time
In 1933, Ruth took part in the first-ever All-Star Game, even though he was starting to fade from his peak. In the final game of the season, Ruth pitched against the Red Sox. Granted, it was a publicity stunt, but Ruth still pitched a complete game and got a win. It was the last time he would ever pitch.
The last season with the Yankees
By 1934, Ruth wasn't really capable of fielding or running, and even took a pay cut for the Yankees. While he was no longer athletic enough for some of the aspects of baseball, he could still hit to a degree. Ruth batted .288 and hit 22 home runs. Not bad numbers, but definitely a significant step down for the Babe.
Ruth joins the Boston Braves
Ruth really wanted to become a manager. After the 1934 season, realizing his playing days were effectively over, he tried to get a job managing the Yankees. He was almost made the manager of the farm team, the Newark Bears, but the Yankees' owner decided against it at the last second. Left with nothing to do, Ruth would sign on to play for the Boston Braves. Mostly a publicity stunt for a struggling team, Ruth only played in 28 games and hit .181 with six homers.
Ruth retires, briefly coaches, then leaves baseball
Ruth hung up the clears after the 1935 season with the Braves. The Babe still wanted to manage, and the Cleveland job came open, but he was not seriously considered. Eventually, Ruth was given a job as the first-base coach of the Brooklyn Dodgers in 1938. However, Ruth was told he would not be considered as the next manager of the team, and after the season Dodgers player Leo Durocher was hired as the new manager. Ruth stepped down as first-base coach and never was involved in baseball again.
The inaugural Hall of Fame class
In 1936, Cooperstown inducted its first-ever Hall of Fame class. The five members were all legends. Joining Ruth in the 1936 class were Ty Cobb, Walter Johnson, Christy Mathewson, and Honus Wagner.
The Babe visits Yankee Stadium one last time
Ruth first developed cancer in 1946, and it would become a recurring issue for the rest of his life. On June 13, 1948 Ruth made a public appearance at Yankee Stadium to celebrate the 25th anniversary of the House that Ruth Built. He had lost a considerable amount of weight and used a cane as a bat. A photo taken by Nat Fein of Ruth on the field that day won a Pulitzer Prize.
Babe Ruth passes away
In July of 1948, Ruth entered Memorial Hospital in New York, and he would spend most of the rest of his life there. Babe left a couple times, one to pay a visit to Baltimore, one to see the premiere of "The Babe Ruth Story." A few weeks later, August 16, 1948, Ruth would die in his sleep. He was only 53.
The legacy of the Great Bambino
In his short life, Ruth basically changed the game of baseball. His power hitting was revolutionary. After breaking the career home run record of 138, Ruth would finish with 714 total home runs. That record would stand for many years. Ruth is still third on the career homer list. His career slugging percentage, OPS, and OPS+ are all still the best in baseball history. And that's with him beginning his career as an above-average pitcher! The Babe was the most-famous baseball player in the world for decades. He may still be.
Internet Explorer Channel Network