The 30-year fixed-rate mortgage fell to 6.42% saving homebuyers hundreds
Katrina Campins breaks down 'confusing' real estate, mortgage numbers
'Mansion Global' host Katrina Campins discusses the mortgage rate roller coaster and the impact of Silicon Valley Bank's closure on the real estate market.
Mortgage rates fell for a second week, according to weekly data compiled by Freddie Mac.
The 30-year fixed-rate mortgage (FRM) averaged 6.42% as of Mar. 16, down from 6.6% recorded last week. One year ago, the 30-year FRM averaged 4.42%.
Meanwhile, the 15-year fixed-rate mortgage averaged 5.68%, down from last week when it averaged 5.90%. At the same time in 2022, the 15-year FRM averaged 3.63%.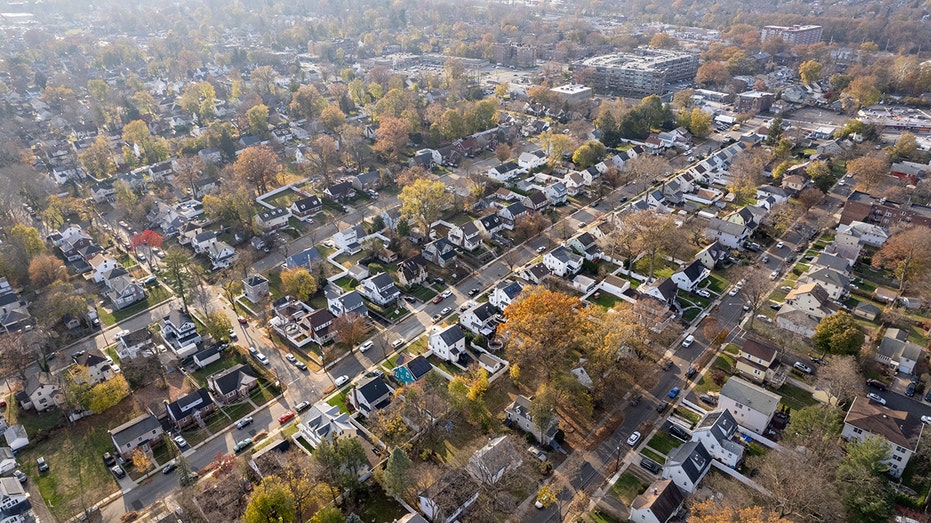 Residential homes in Teaneck, N.J., Nov. 24, 2022. Real estate agents struggle to find listings as deals decline, mortgage rates remain high. (Yuvraj Khanna/Bloomberg via Getty Images / Getty Images)
"Mortgage rates continued to slide down as financial market concerns came to the fore over the last two weeks," said Sam Khater, Freddie Mac's Chief Economist.
US HOUSING COST TAKE RARE DIP AND BUYERS ARE TAKING ADVANTAGE
Khater continued that, "on the homebuyer front, the news is more positive with improved purchase demand and stabilizing home prices. If mortgage rates continue to slide over the next few weeks, look for a continued rebound during the first weeks of the spring homebuying season."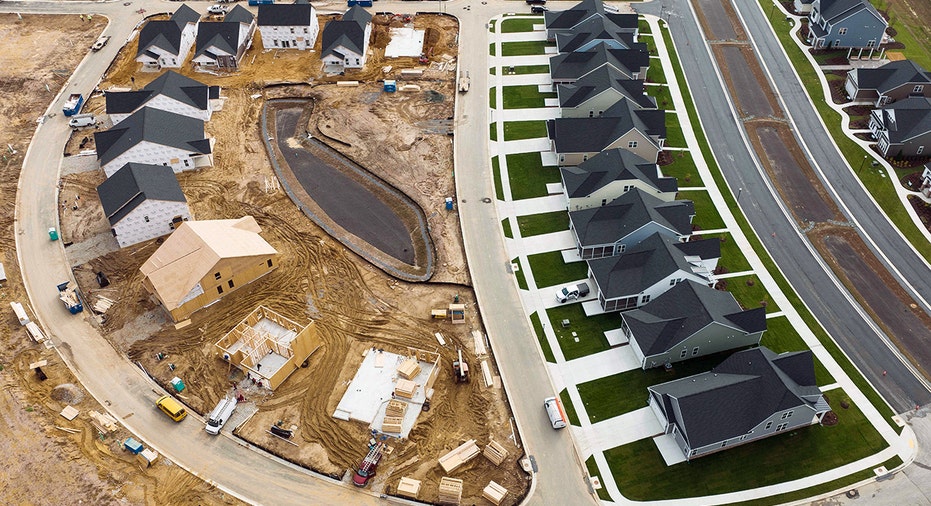 Image 1 of 2
In this aerial view, completed and under construction new homes at a site in Trappe, Maryland, on October 28, 2022. Sales soared during the coronavirus pandemic as Americans snapped up homes on the back of bargain mortgage rates, but the sector has cooled with the US Federal Reserve hiking lending rates as it fights to bring down surging inflation. | Getty Images
Wednesday's dual announcement by the Federal Reserve that it will raise interest rates 25 more basis points, while hinting that it may be done with rate hikes, has taken pressure off of mortgage rates.
DOWN PAYMENTS FELL TO LOWEST LEVEL IN TWO YEARS: HERE'S WHY
The real estate market, and mortgage rates in general are very dependent on the base borrowing rate set by the Fed, because banks must lend at higher rates than they borrow to make any money.
Homebuying is expected to recover as less as cheaper mortgage rates could save homeowners hundreds or even thousands of dollars per year.
Housing market to experience 'really good' earnings in late 2023: Jerry Howard
National Association of Home Builders CEO Jerry Howard surveys the state of the housing market as the U.S. economy continues to grapple with inflation on 'Varney & Co.'
News Related
OTHER NEWS