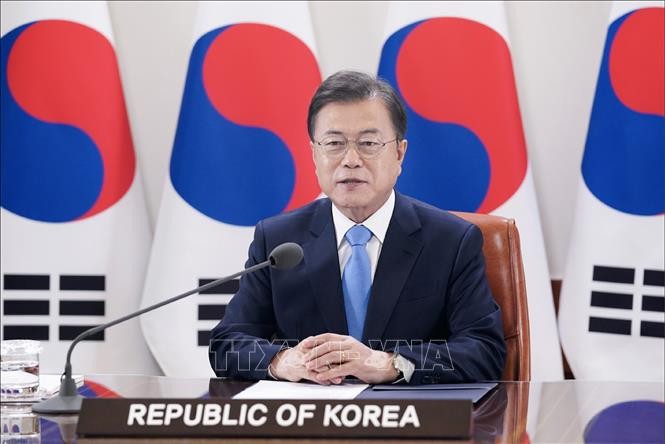 South Korean President Moon Jae-in (Photo: Yonhap/VNA)
He stressed that Seoul's commitment to peace remains firm, while the agreement has not been fulfilled speedily due to "internal and external restraints."
In a message posted on Facebook, President Moon recalled his historic speech in front of 150,000 Pyongyang citizens two years ago. A "concrete and practical" agreement was reached in the military field, which has led to the demilitarization of Panmunjom, a truce village and excavation of remains on Arrowhead Hill, a key battlefield during the 1950-53 Korean War, he recalled. The Sept. 19 South-North agreement should be implemented without fail, he added. The North Korean media on Saturday morning did not report on the event.