Economists are pushing back calls for a recession in Canada based on stronger-than-expected data.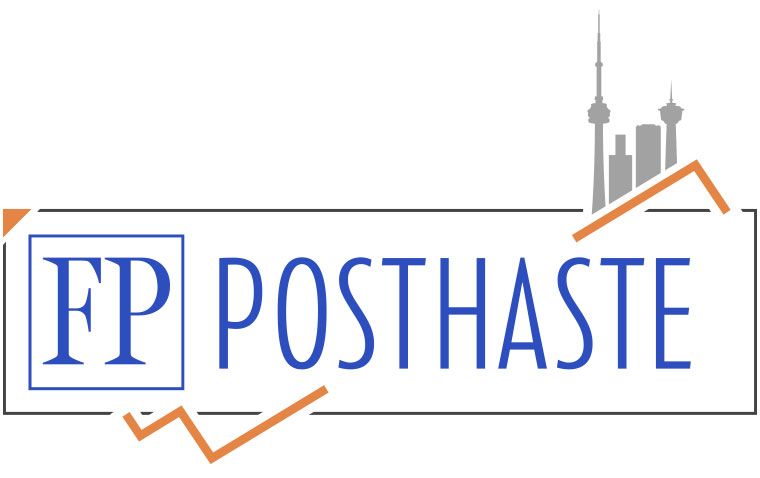 Remember all those recession calls? Economists do, too.
But the latest data shows an economy holding its own , which forced the Bank of Canada to hike rates again and is nudging many economists to revise their forecasts for when they expect the economy to contract.
Among the first economists out of the gate was Bank of Montreal's Douglas Porter.
BMO has "pushed out the modest GDP decline into the second half of the year, and also upgraded the full-year call (for GDP) three ticks to 1.3 per cent," its chief economist said in a note on June 2. It now forecasts gross domestic product to contract 0.5 per cent in the third and fourth quarters.
BMO initially expected a recession in the first few months of 2023, but later changed that to the second and third quarters, with GDP contracting by one per cent in each of them.
Now, Porter noted unexpectedly strong GDP growth of 3.1 per cent in the first quarter, which blew away market and the Bank of Canada forecasts of 2.5 per cent and 2.3 per cent, respectively. Combined with a surprise growth estimate of 0.2 per cent in April, that "puts the economy on course for at least modest growth in Q2," he said.
Other economists aren't far behind BMO's recession rethink.
"We're pushing it (their recession call) out by one more quarter," said Royal Bank of Canada economist Nathan Janzen in an email.
RBC is calling for a downturn in the final two quarters of the year, Janzen said, describing the expected recession as a "delayed but not prevented 'bumpy' landing.
"We're still seeing some early signs of softening (lower job vacancies, higher consumer delinquency rates), but the flash estimate of April GDP made a decline in Q2 GDP look much less likely, and the unemployment rate hasn't increased at all year to date," Janzen said.
The Bank of Canada's latest rate hike has other economics houses in the midst of revising their outlooks, too.
For instance, the Bank of Nova Scotia will be issuing a new global outlook next week and that will push the chances of a recession in Canada to the end of this year, economist Derek Holt said in an email.
"But we've always forecast a mild and temporary contraction absent some of the other hallmarks of a recession," he said. "For instance, we project employment growth will continue in the 1.5 per cent to two per cent year-over-year range by year-end and next year."
One economist is even toying with the possibility that Canada will avoid a recession altogether.
Stephen Brown at Capital Economics said the financial house is in the midst of revising its recession risk forecast, which currently calls for three quarters of contraction running from the second quarter through to the fourth quarter, following an initial call for a recession in the first and second quarters of 2023.
"But Q2 GDP growth is probably going to be above one per cent annualized and it's hard to see a recession coming in Q3 when the housing market is rebounding as quickly as it is currently," Brown said in an email.
"With the housing market proving more resilient and all signs suggesting that immigration will remain strong, the risk of a recession is clearly lower than we thought at the start of this year. It seems increasingly likely that the economy will experience a protracted slowdown, in which GDP growth is positive but very low, rather than an outright recession."
Either way, the economy can't dodge the effects of higher rates "forever," said Randall Bartlett, an economist with Desjardins Group.
"Ultimately, domestic demand will slow meaningfully here and abroad, and that will help to pull inflation lower," he said in an email.
_____________________________________________________________
Was this newsletter forwarded to you? Sign up here to get it delivered to your inbox.
_____________________________________________________________
The Bank of Canada surprised markets by ending its pause and hiking its key interest rate a quarter percentage point to 4.75 per cent on June 7.
The central bank pointed to stubbornly high inflation and a resilient Canadian economy as the reasons why the governing council decided its monetary policy was not yet restrictive enough to bring growth in the consumer price index back to its two per cent target.
"Canada's economy was stronger than expected in the first quarter of 2023, with GDP growth of 3.1 per cent," and consumer spending remained high, the Bank of Canada said in a statement. — Stephanie Hughes, Financial Post
Read full story here.
___________________________________________________

Health Minister Jean-Yves Duclos will be in Mississauga, Ont., to announce three new projects focused on addressing labour shortages in the health-care sector.

Bank of Canada deputy governor Paul Beaudry speaks at the Victoria Chamber of Commerce the day after the central bank increased interests rates 25 basis points to 4.75 per cent. There was no press conference following the June 7 announcement so economists and market watchers are hoping Beaudry will shed further light on the bank's thinking that goes beyond the statement that was released.

Today's data: U.S. initial jobless claims, wholesale trade

Earnings: Roots Corp., Transat AT Inc., Saputo Inc.
___________________________________________________

_______________________________________________________

_______________________________________________________

For most Canadians, buying a home is the biggest purchase they'll ever make. And while 77 per cent of Canadians surveyed in 2022 by Ipsos agree it's possible to be financially secure without owning a home, the same group also believe it's the best investment a person can make. But experts say there are a few holes in the age-old argument. Here's why buying a home might not be all it's cracked up to be.
____________________________________________________
Today's Posthaste was written by Gigi Suhanic, (@gsuhanic), with additional reporting from The Canadian Press, Thomson Reuters and Bloomberg.
Have a story idea, pitch, embargoed report, or a suggestion for this newsletter? Email us at  [email protected] , or hit reply to send us a note.
News Related
OTHER NEWS