After a record red-hot run over the past two years, prices for recreational real estate in the country are expected to fall 4.5 per cent in 2023.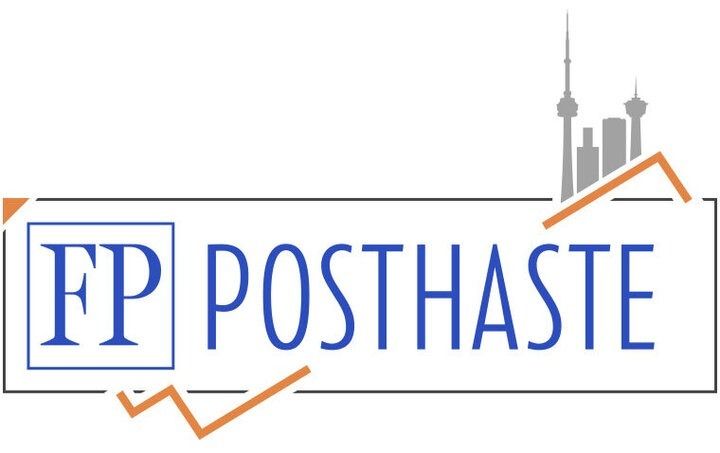 Good Morning,
A chill has fallen over cottage country in Canada.
After a red-hot record run over the past two years, prices for recreational real estate in the country are expected to fall 4.5 per cent in 2023 as market activity slows, according to a Royal LePage report out this morning.
With the exception of Alberta, all of Canada's recreational markets are forecast to see a decrease in single-family home prices. Quebec and Ontario are expected to see the biggest drops, falling 8 per cent and 5 per cent respectively.
This is a big difference from what the recreational market experienced over the past two years. Last year aggregate prices for a single-family dwelling increased 11.7 per cent to $619,900. The year before they soared 26.6 per cent.
"After two years of relentless year-round competition, Canada's recreational property markets have slowed and returned to traditional seasonal sales patterns," Phil Soper, president and chief executive of Royal LePage said in the report.
Soper said the recreational property market is less sensitive to rising interest rates because buyers tend to put more money down and borrow less, but overall inflation and a "severe lack of inventory" have led to a slump in sales.
Another factor is a reversal of the pandemic exodus out of the cities. During COVID-19 lockdowns when offices closed, many Canadians used their cottage as a second home and worked from there.  But with companies requiring employees back in the office at least a few days of the week commutes have become challenging.
"For many, living in cottage country full-time has lost its romantic shine, meaning we are back to viewing the cottage, cabin and chalet as a weekend and summer escape from urban living," said Soper.
In Atlantic Canada, a "pandemic relocation hotspot," 46 per cent of brokers said they were seeing a trend of homeowners returning to cities after relocating to the region and demand for cottage properties has decreased significantly.
"The multiple-offer scenarios and homes selling over-asking are not as common today as they were during the pandemic boom," said Corey Huskilson, sales representative, Royal LePage Atlantic in South Shore, Nova Scotia.
Cottage prices in Ontario climbed steadily during the pandemic years, with the price for a waterfront property topping $1 million in 2022. This year prices are expected to fall by 5 per cent.
"After two years of historically high pandemic-driven sales, activity in the recreational market came to a comparative standstill in the last half of 2022. Rising interest rates, buyer fatigue, and lack of inventory all played a role," said John O'Rourke, broker, Royal LePage Lakes of Muskoka.
O'Rourke expects activity to be more balanced this spring, with traditional cottage buyers coming back to a market where they don't have to compete with "the investment-focused buyer, a prominent player during the pandemic boom."
Alberta is the one area of the country bucking the trend. Last year the aggregate price for a recreational single-family home here climbed 13.3 per cent to $1,165,500 from 2021. This year that price is expected to rise to $1,171,328.
Next door to Banff National Park and the home of many luxury properties, Canmore is a significant driver of prices in Alberta.
While brokers here are seeing lower inventories, demand has remained stable.
Moreover, 65 per cent of the brokers surveyed said they were not seeing the trend of homeowners moving back to cities after relocating, another factor contributing to the supply shortage.
"Buyer demand for recreational properties in Canmore continues to be driven by retirees and Albertans living in the surrounding cities, as well as residents from Ontario and Quebec. As Canmore attracts many cash buyers, higher interest rates have had little impact on this market, a factor that has kept prices stable," said Brad Hawker, associate broker, Royal LePage Solutions.
One bright spot for all you cottage owners out there. Despite the declines forecast this year, the national aggregate price will still be 32 per cent higher than in 2020, after two years of double-digit gains.
_____________________________________________________________
Was this newsletter forwarded to you? Sign up here to get it delivered to your inbox.
_____________________________________________________________________

The World Bank is warning of a lost decade, saying that potential global growth has slumped to the three-decade low of 2.2 per cent a year through to 2030.
Crisis after crisis including the COVID-19 pandemic and Russia's invasion of Ukraine have ended almost three decades of sustained expansion, says the new report .
With nearly all the economic forces that powered progress and prosperity over the past 30 years fading, potential GDP growth is expected to decline by about a third from what was seen in the century's first decade. The decline is even steeper for developing economies and if the current banking turmoil explodes into a global financial crisis or recession, the declines will be steeper still.
The World Bank says its report offers the "first comprehensive assessment of long-term potential output growth rates in the aftermath of the COVID-19 pandemic and the Russian invasion of Ukraine."
"A lost decade could be in the making for the global economy," said Indermit Gill, the World Bank's chief economist.
Expanding labour supply, boosting investment in sustainable sectors and cutting trade costs could increase GDP growth, but failure to reverse the slowdown would have profound consequences on the world's ability to tackle climate change and reduce poverty, warned the report.

Federal Budget. Get primed for the budget which will be released at about 4 p.m. ET with Financial Post coverage here
Josie Osborne, minister of energy, mines and low carbon innovation, will make an announcement about support for leading-edge clean energy, such as projects advancing B.C.'s ocean economy
The U.S. Consulate General in Vancouver and MAPLE Business Council co-host a SelectUSA conference to inform small and medium-sized Canadian businesses, entrepreneurs and others about how to expand a business or invest in the United States.
Today's Data: U.S. Advance Economic Indicators Report, U.S. Conference Board Consumer Confidence Index
Earnings: Lululemon Athletica
___________________________________________________

_______________________________________________________


It's Budget Day in Canada today, and Jamie Golombek has gleaned some insight on the potential impact on our pocketbooks from the pre-budget Report of the Standing Committee on Finance, which contained 230 separate recommendations for tax changes and spending. Read on to find out how the capital gains tax and other changes could target higher-income Canadians in the budget.  Then check back after 4 p.m. ET tonight when Golombek will have the latest news out of the federal budget 2023.
____________________________________________________
Today's Posthaste was written by Pamela Heaven, @pamheaven, with additional reporting from The Canadian Press, Thomson Reuters and Bloomberg.
Have a story idea, pitch, embargoed report, or a suggestion for this newsletter? Email us at  [email protected] , or hit reply to send us a note.
News Related
OTHER NEWS