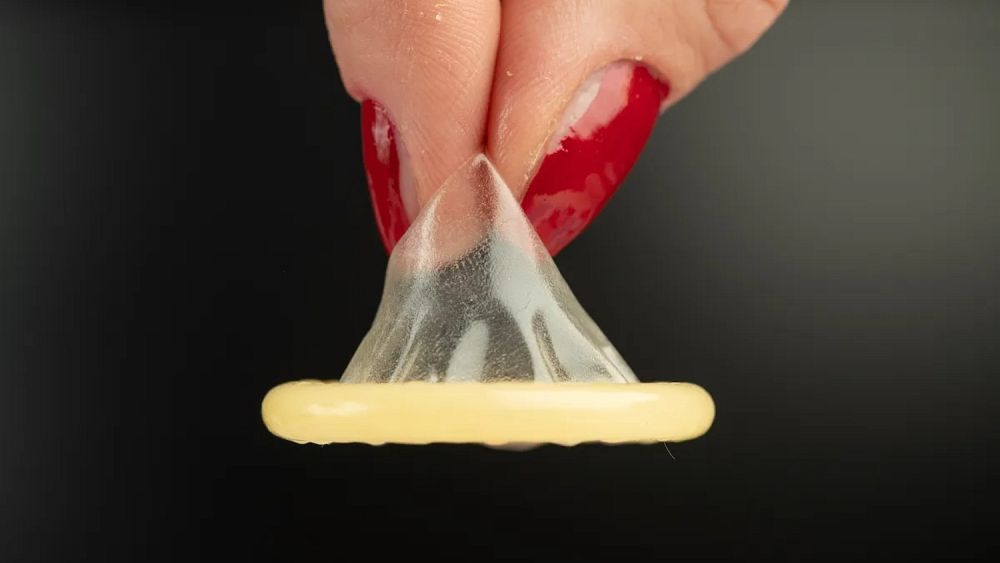 Almanya'da bir kadının cinsel partnerinin prezervatiflerinde önceden gizlice delik açmasıyla ilgili tarihi davada kadın suçlu bulundu. Dava kararına göre kadın 'cinsel saldırı' suçunu işledi.
the latest tech news, global tech news daily, tech news today, startups, usa tech, asia tech, china tech, eu tech, global tech, in-depth electronics reviews, 24h tech news, 24h tech news, top mobile apps, tech news daily, gaming hardware, big tech news, useful technology tips, expert interviews, reporting on the business of technology, venture capital funding, programing language
Alman medya organlarında geniş yer bulan habere göre, 2021'in başında sanal ortamda tanıian bir çift duygusal tarafı olmayan ve sadece cinsel ilişki için biraraya gelen bir ikili oldular. 
39 yaşında kadın ve 42 yaşındaki erkeğin birkaç defa görüşmesinin ardından kadın, partnerine derin duygular geliştirdi ancak partneri ciddi bir ilişki aramadığını en baştan belirtmişti.
Global Tech News Daily
Kadın ise hamile kalmak için adamın komodininde sakladığı prezervatiflere gizlice delik açmaya karar verdi.
İlk başlarda prezervatiflerin zarar görmesine rağmen hamile kalamadı, ancak daha sonra erkeğe gerçekten hamile kaldığına inandığını söyledi ve yaptıklarını da itiraf etti.
Adam suç duyurusunda bulundu
Global Tech News Daily
Savcılar bir suçun işlendiği konusunda hemfikirdiler, ancak kadını nasıl suçlayacaklarından emin olamadılar.
Yargıç davanın bir tecavüz vakası olup olmadığını değerlendirdi, ancak daha sonra eylem "gizlilik içinde" yapıldığı için 'cinsel saldırı' suçlamasına karar verildi.
Cinsel saldırılarda "gizlilik", bir erkeğin cinsel ilişki sırasında partnerinin rızası olmadan prezervatifini çıkarması eylemini tanımlayan bir terim.
Kadın sanığa "Hayır, burada da hayır anlamına gelir" diyen Yargıç Astrid Salewski bu suç için altı ay ertelenmiş hapis cezası verdi.
Başka ülkelerde örnekleri var
Salewski'nin davayı "tarihi" olarak nitelendirdiği bildiriliyor. Ancak bu tür olayların başka ülkelerde de örnekleri mevcut.
2020'de bir kadınla cinsel ilişkiye girmeden önce kendi prezervatifini iğneyle delen bir adam, İngiltere mahkemesi tarafından tecavüzden dört yıl hapis cezasına çarptırılmıştı.
Kontrasepsiyon kullanılıp kullanılmadığına bağlı olarak rıza dışı cinsel ilişki vakaları, söz konusu "gizlilik" olaylarında olduğu gibi son yıllarda tartışma konusu oldu.
'Rape Crisis' yardım kuruluşundan Katie Russell 2017'de BBC'ye verdiği demeçte, "Birisi doğum kontrolü kullanarak sizinle belirli bir cinsel ilişkiye girmeye rıza gösterirse ve bu anlaşmanın şartlarını eylemin ortasında değiştirirseniz, o zaman bu cinsel bir suçtur" diyor.
News Related
OTHER NEWS