The overturned 18-wheeler has been there since around 3:30 a.m.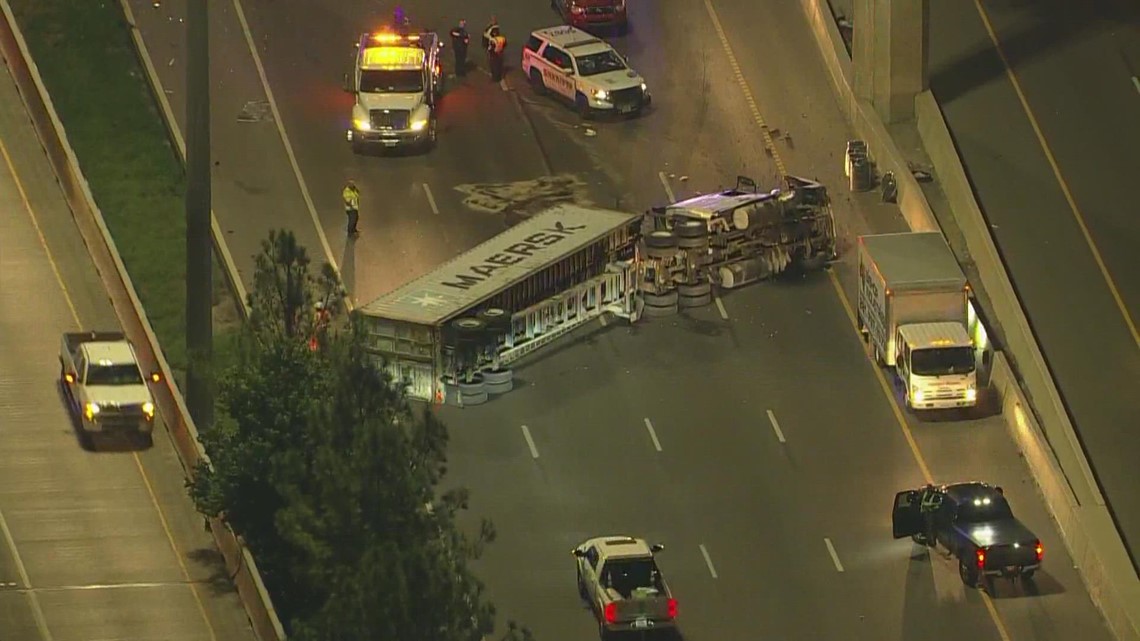 HOUSTON — There's a major traffic alert to tell you about on the east side of town. The East Freeway inbound at Beltway 8 is completely closed due to an overturned big rig.
At this point, it's not clear what led to the wreck, which happened at around 3:30 a.m., but crews will need to upright the truck and clean up the fuel spill before the freeway is back open.
The Beltway connector ramps are open if you need to take those. An alternate route would be Highway 146 to 225 as you make your way in from the Cloverleaf or Mont Belvieu area.
Live video from Air 11 below
Check out our interactive traffic map to see this and other trouble spots across the Houston area:
Follow Houston's traffic expert! Jennifer Reyna is on social media: Facebook | Twitter | Instagram
Get your daily dose of trending stories in the Houston area. Click here to sign up for the Morning News & Breaking News emails.
News Related
OTHER NEWS