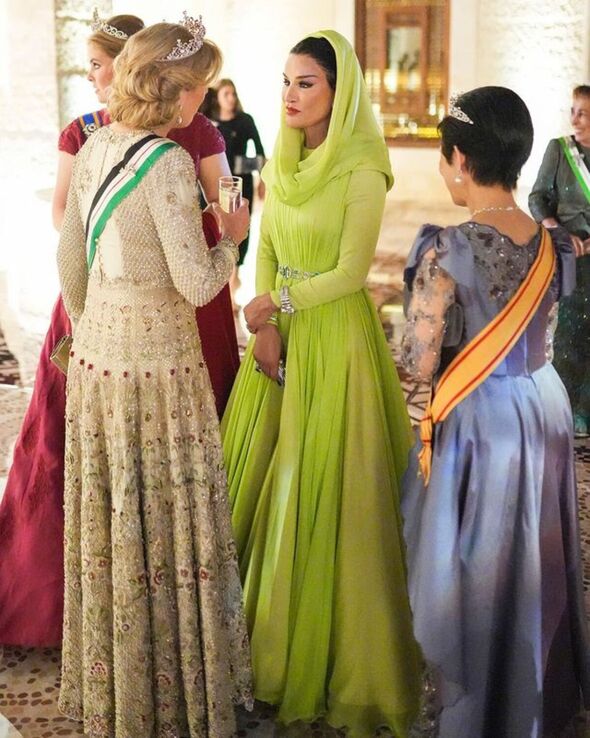 Qatar's Sheikha Moza at royal wedding
Sheikha Moza bint Nasser Al-Missned, 63, was considered by many to be the breakout star of the royal wedding in Jordan.
The 63-year-old is one of the three wives of Sheikh Hamad bin Khalifa Al Thani, 71, the former Emir of the State of Qatar.
She is also the mother of the current Emir of Qatar, Tamim bin Hamad Al Thani, 43, who additionally has three wives.Link
She wowed royal fans at Crown Prince Hussein of Jordan's wedding wearing a custom Maison Valentino Fall/Winter 2021 couture gown in bright neon green.
She accessorised with a matching neon green veil and a bejewelled belt around her tiny waist.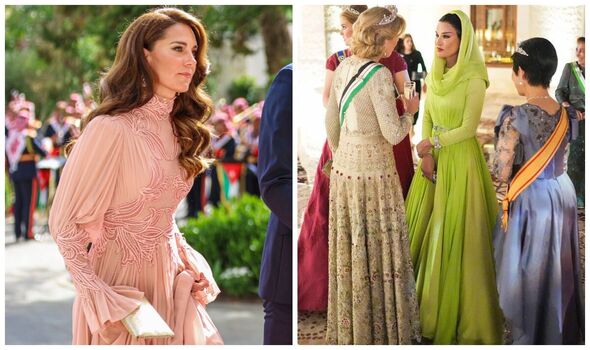 Qatar's Sheikha Moza was declared 'best dressed' at Jordan wedding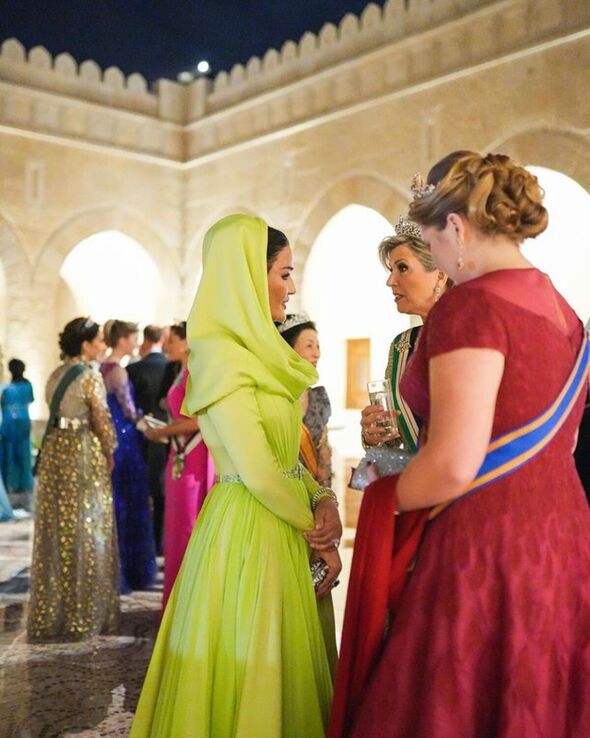 Qatar's Sheikha Moza 'radiates power and grace'
Moza looked incredible wearing bold light red lipstick and heavy makeup, and she also carried a silver clutch bag.
Royal fans took to social media to praise the Sheikha, with Instagram user @thedonn884 saying: "It's amazing that even standing with ladies all wearing jewelled tiaras – she just radiates power and grace."
Social media user @virtuemoirfan added: "Sheikha Moza always owns her looks – she wears the clothing and never the other way around.
"Fierce woman. I miss seeing her at events like she used to go to. She's probably the only woman who can take a runway concept style and make it her own."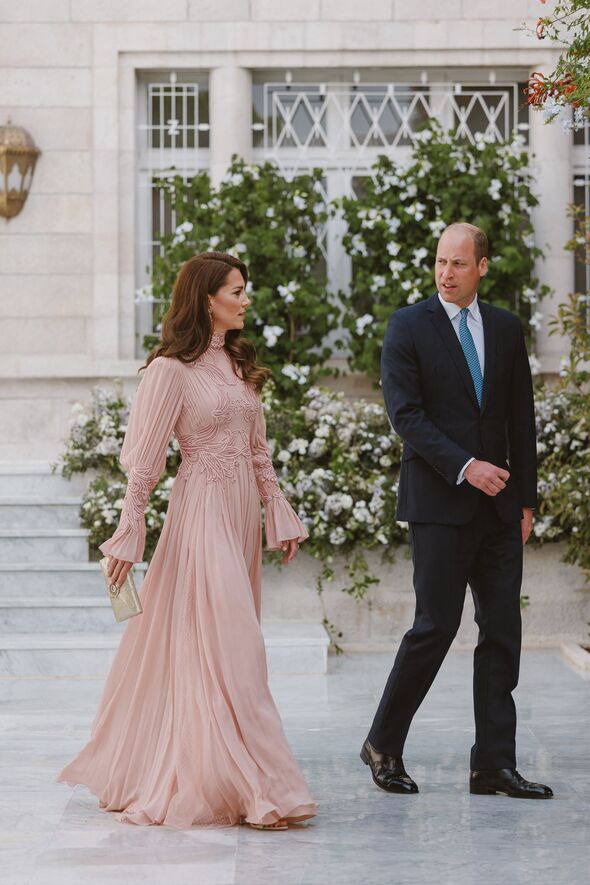 Kate wore a Elie Saab gown
Royal watcher @kehsusana commented: "She has powerful, strong and fierce vibes in a good way – like she has an amazing sense of style."
Another fan, @giosussinna wrote: "The colour of that gown is really surprising and makes her look so stunning! Great choice of accessories too."
Similarly, @gringa_andante said: "She's radiating power." @hvflaherty added: "How is she almost 64 years old? She looks stunning."
Royal fan @ale_campos_gua commented: "Her elegance is unmatched! This is a tough colour to pull off, but she nailed it!"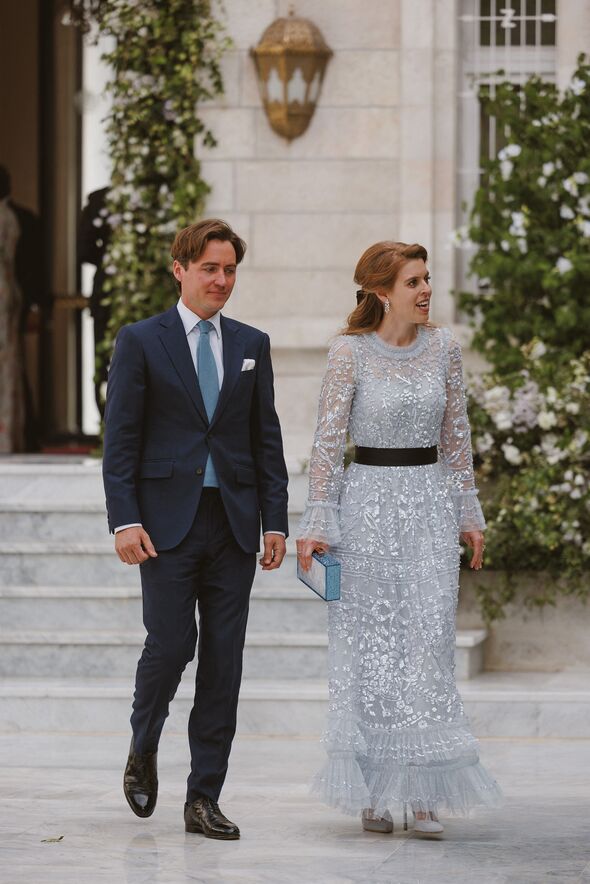 Princess Beatrice at the royal wedding
One social media user @ess2195 wrote: "Love Sheikha Moza's style! The lime green Valentino dress shines on the Jordanian royal wedding as magnificent."
The mother of seven's family, who is unknown to most Britons, owns the Olympic Village, Harrods, and the Shard. More of London is owned by her state than by the Crown Estate.
Sheikha Moza has been called "among the most elegant women in the world" because of her flair for fashion.
She was included in the International Best Dressed Hall of Fame List by Vanity Fair in 2015, and her Instagram account has at least £1.2million followers.
News Related
OTHER NEWS