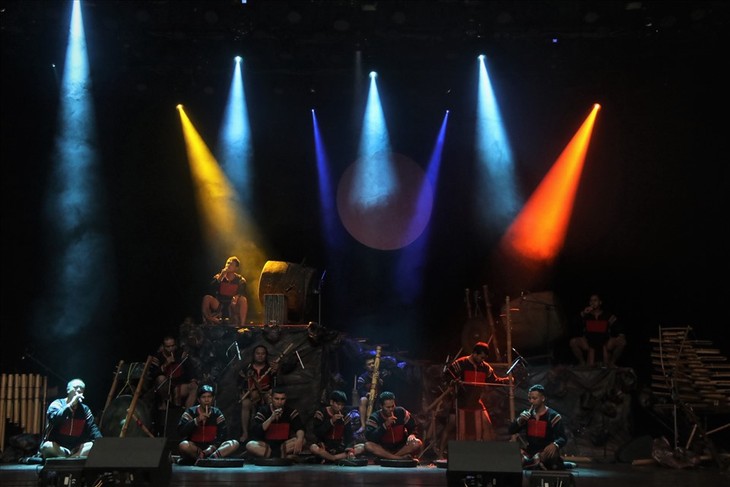 A performance at the competition. Photo courtesy: the event's organizer.
Deputy Director of the Performing Arts Department, Head of the Organizing Board, Tran Huong Duong, said the contest aims to honor, promote and preserve Vietnam's folklore music values.
"We hope this event would rekindle Vietnamese audience, especially young people's love for folklore music and musical instruments. It's a meaningful event for all artists to show their talents and audience members to get connected with the audience," said Duong.
Due to corona virus preventive measures, the organizing board decided to hold the contest in 5 locations, including Dak Lak, Thanh Hoa, Vinh Phuc, Ho Chi Minh and Hanoi. The closing ceremony will take place in Hanoi on October 4.