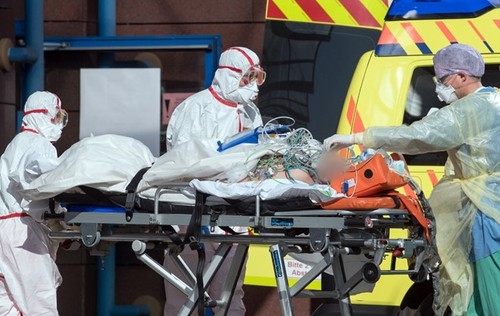 India ranks 2nd with more than 5.3 million cases. Since August, India has maintained its highest daily surge in coronavirus cases worldwide. Experts predict the number will continue to rise and will probably surpass that of the US. However, India has recorded a pretty low fatality rate of 1.62%. India is under negotiations with Russia for their cooperation in researching, testing, and producing COVID-19 vaccines.
President Donald Trump claimed Friday there will be enough coronavirus vaccines for every American by April. Speaking at a White House news briefing on Friday Trump said as soon as a vaccine is approved the administration will deliver it to the American people immediately, adding that distribution will begin with 24 hours after notice.
Earlier on Wednesday, however, U.S. Centers for Disease Control and Prevention Director Robert Redfield told lawmakers during a Senate hearing that he expected vaccinations to begin in November or December, but in limited quantities to ensure that those most in need, such as healthcare workers, will get the first doses. Redfield said it will be the late second quarter or third quarter of 2021 before a COVID-19 vaccine is generally available to the American public.