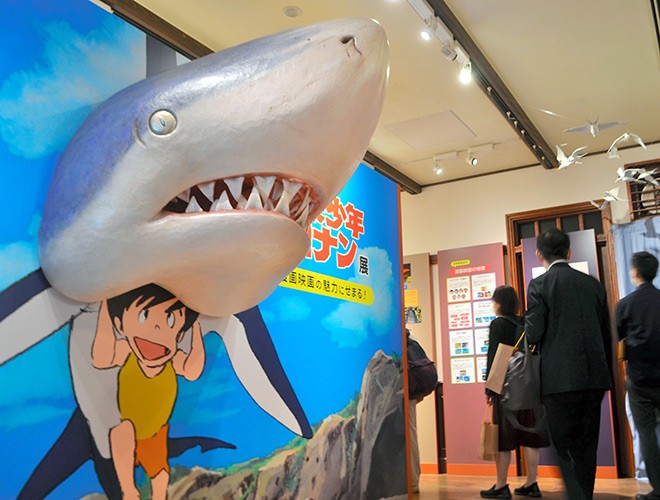 A sculpture of "Future Boy Conan" greets visitors at the entrance of the Ghibli Museum, Mitaka, in the western Tokyo city of Mitaka. (Kohei Kano)
An exhibition dedicated to the "Future Boy Conan" animated TV series, Hayao Miyazaki's directorial debut, is running at the Ghibli Museum, Mitaka, in western Tokyo.
A diorama of an island and models of vehicles featured in the work, as well as character model sheets and concept artworks, are on display to give a sense of the anime maestro's genius in his early years.
"Future Boy Conan" aired in 1978 when Miyazaki was 37. It is set in a science-fiction universe popular at the time.
Although the characters often perform superhuman movements, their actions and expressions are portrayed in minute detail to provide a sense of realism.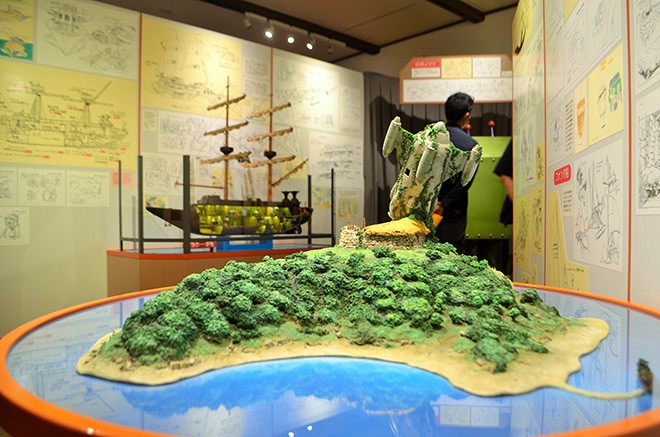 Models, sculptures and panels present the universe of "Future Boy Conan." (Kohei Kano)
Museum director Kazuki Anzai said she was fascinated by the series when she was a junior high school student.
"I remember I could hardly wait for the next airing," she said. "It may be old, but we hope this exhibition gives visitors a chance to learn about the work brimming with touches of Miyazaki."
Reservations are required for the event that runs until May 2023.
News Related
OTHER NEWS