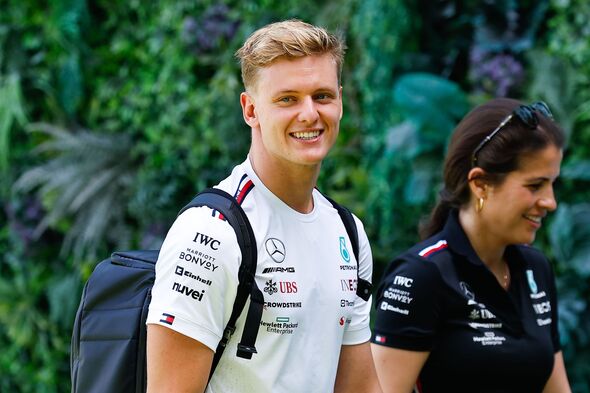 AUTO: MAY 05 F1 Crypto.com Miami Grand Prix
Mick Schumacher feels he now has a "better understanding" of how Mercedes work after his first outing in the W14 as part of a Pirelli tyre test, and feels ready to fill in for Lewis Hamilton or George Russell if needed in the regular season. Schumacher was left without an F1 seat for the 2023 season after Haas replaced him with Nico Hulkenberg.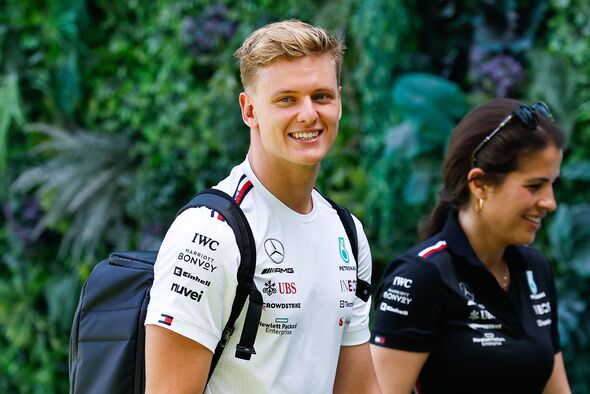 AUTO: MAY 05 F1 Crypto.com Miami Grand Prix
Mercedes team principal Toto Wolff then acted to bring Schumacher on board as the team's reserve driver. He's largely spent his time in the simulator to help find out more data for either Russell or Hamilton.
And the young German was praised by both Mercedes drivers for his work done last week at the Spanish Grand Prix. Schumacher has now followed that up with his first outing on track in the W14 at the Barcelona track as part of a tyre test.
Pirelli wanted to run tests on their 2024 tyres, which were being trialled without the use of tyre blankets. For Schumacher, it was his first chance at sitting inside the cockpit of the Mercedes car at an F1 track.
F1 Grand Prix of Spain – Qualifying
And he now feels more than ready to do it again for an F1 weekend if Mercedes need him to replace either Russell or Hamilton in a race. He said: "It was great. I learned a lot and it was a lot of fun.
"It was a very productive day; we got through everything we wanted to and ran every test tyre on the plan. It was also good to have that first experience of the tyres without any blankets.
"Obviously having not driven in a while, I felt it physically, but it was good to be back in the driving seat. This experience will definitely benefit me in my role. I have a better understanding of what to look out for and what to work on.
"I also have a better understanding of all the procedures and how the team works trackside. That would be a key factor in case I ever have to jump in and race."
He added: "I'm very excited for the rest of the year. I've had a great time today and hopefully I'll be back in a car at some point.
"I loved every bit of it! I want to say a big thank you to everybody for this opportunity."
News Related
OTHER NEWS