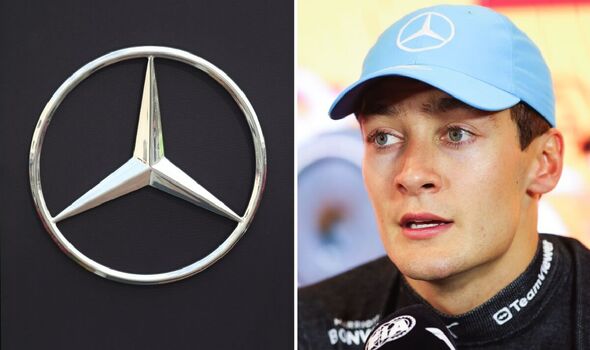 Mercedes have already acted on George Russell after being told to sack him 'on the spot'
Mercedes have been told to sack George Russell 'on the spot' – but the actual reality is the Silver Arrows are very much betting their future on the Briton. Russell came together with team-mate Lewis Hamilton in a bizarre incident during qualifying at F1's Spanish Grand Prix last weekend.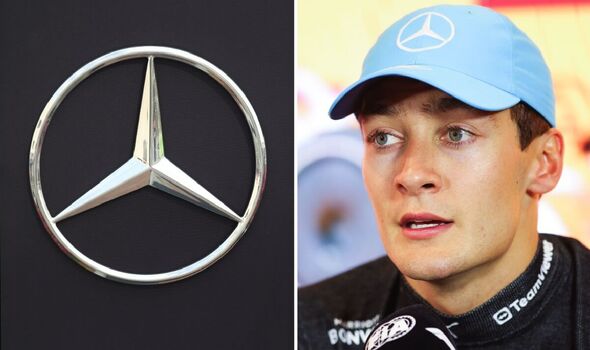 Mercedes have already acted on George Russell after being told to sack him 'on the spot'
British Sportscar driver Richard Bradley said the On Track GP podcast: "He knew exactly what he was doing. I'm amazed he wasn't handed his P45 on the spot for that, that could have been like an aircraft crash."
That came after, in Q2, the two Mercedes drivers collided down the main straight. Russell seemed to be moving to the right-hand side of the tarmac to let Hamilton through but then swerved back left and squeezed the gap.
That forced the seven-time world champion briefly on to the grass and a part of his front wing could be seen flying off onto the track. Hamilton said on the team radio at the time: "George just backed off. That's really dangerous."
Russell blamed "a big miscommunication" while team principal Toto Wolff said in reaction: "It shouldn't happen. Team-mates should never collide and even with another car you shouldn't collide in qualifying."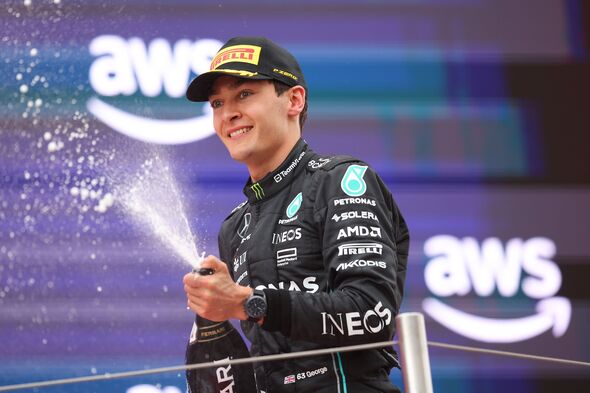 F1 Grand Prix of Spain
The younger Silver Arrows driver has faced criticism from some quarters, including from Bradley. However, the Brackley-based team have already made their minds up about Russell's Mercedes future and have extended the 25-year-old's contract by an extra 12 months.
Russell had signed a multi-year deal with Mercedes and it is understood after the extension he is committed to the team until the end of the 2025 season. Sky Sports' Craig Slater explained: "There's been no formal announcement on this from Mercedes because it was already within their power to enforce this option they had, but that's what they've gone and done.
"I learned about from some senior figures in the sport yesterday, and I have been able to confirm that it has actually happened." Mercedes are putting a lot of stock into Russell and are counting on him to be the team's long-term title challenger.
Hamilton is now 38 and while he will soon pen a new contract to stay with Mercedes, it is no secret he is into the twilight years of his F1 career. Russell has a decade or more left in him by contrast and in the right car is tipped to be just as fast as Red Bull's Max Verstappen and Ferrari's Charles Leclerc.
F1 Grand Prix of Spain
Since getting the promotion from Williams, where he spent three seasons effectively on loan, Russell has secured one win and eight podiums despite Mercedes' pace problems. He finished ahead of Hamilton in the standings last year after ending on 275 points, 35 more than his team-mate.
Russell's latest podium came in Barcelona where he rose from P12 to finish third, with Hamilton second for the team's first double podium finish of 2023. Russell said post-race: "The upgrades worked as expected, which is really promising to see.
"Thanks a huge amount to everybody who put so much effort into this because it's truly paying off. I'm really happy with the progress we've made but at the same time we've got work to do. Our sights are set on victory and we've got work to do to catch Max [Verstappen]."
News Related
OTHER NEWS