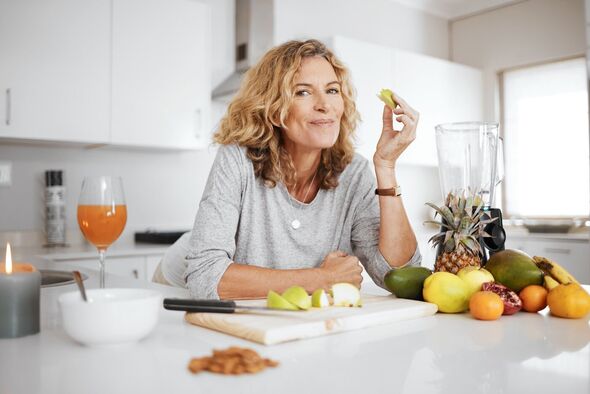 woman menopause weight loss
Losing weight during menopause can be challenging, but two dietitians have shared a detailed plan to help women drop a couple of pounds.
Elizabeth Ward and Hillary Wright have shared their knowledge in a book called The Menopause Diet Plan: A Natural Guide to Managing Hormones, Health, and Happiness.
They recommend a mix of both the Mediterranean diet and DASH diet.
In a previous interview with TODAY, Elizabeth explained how the plan promotes a diet rich in fruits and vegetables, nuts, seeds and whole grains.
Eating these foods is "key so women don't reach for that extra serving or two of snack chips, candy and cookies".
"A Mediterranean-style eating pattern reduces the chances of being overweight, and women may experience fewer symptoms associated with menopause, so their quality of life may improve," she added.
"It's good for your gut, lowers the risk of heart disease, diabetes and cancer and may help improve mood in menopausal women."
Elizabeth also suggested following a low-carb, high-protein plan to reduce the chance of putting on weight post-menopause.
The book also suggests eating more plant-based meals, controlling calories, exercising regularly and choosing meal times wisely.
The expert explained: "Regular exercise maintains muscle and bone health, reduces the likelihood of heart disease, lowers type 2 diabetes and cancer risk, reduces stress and more."
Nothing is off-limits for food lovers either and this means "it's a satisfying and enjoyable way to eat".
"You don't have to worry about having dinner and drinks with friends, going on vacation or having to follow an unrealistically restrictive plan for the rest of your life," Elizabeth added.
Anyone looking to lose weight quickly should consider "cutting down on the amount of added sugars, highly refined grains and alcohol".
Foods that are encouraged include seafood, poultry, eggs, dairy, fruits, vegetables, nuts and nut butters, seeds, legumes, and wholegrains.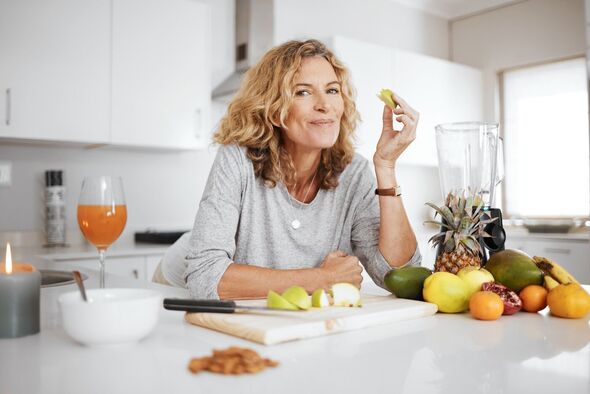 woman eating food
News Related
OTHER NEWS