Every day, 100k+ smart people read our newsletter. You can sign up here.
---
Hello readers, Let's start with some good news: Mergers and acquisitions are hot in Asia, with 18 deals just last week. Coincidentally, we're also talking about exits in today's newsletter as our two summaries will look at a Singaporean firm that got acquired for $125 million and Lazada employees who left the ecommerce giant to launch their own companies.
If you're a CEO or founder also gunning for an exit, building a strong product is key. So here's even better news for you: Tech in Asia's Product Development Conference is back and the theme this year is centered around building products that can have a positive impact on people's lives. Learn the trends, strategies, and trade secrets around successful products from leading product experts from Zoom, Canva, Grab and more when you get a ticket at an early bird price of US$15 today.
Today we look at:
An updated list of the growing Lazada mafia
One of Singapore's biggest tech exits
Other newsy highlights such as a new US rule targets Chinese tech firms and Reliance's tie-up with Facebook and Google
---
PREMIUM SUMMARY
A startup founder machine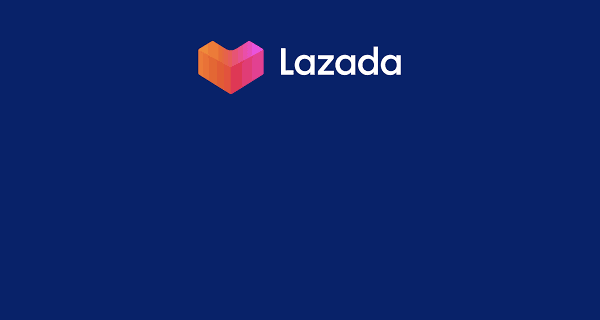 Lazada is one of Southeast Asia's ecommerce leaders, the parent company of Singapore's leading online supermarket Redmart, and the ecommerce arm of Alibaba, among other things. But in recent years, the firm has also gained a new title: the birth ground for founders.
The Lazadians: Many former key Lazada executives have gone on to start their own companies, primarily in the ecommerce industry. This isn't surprising since many of them are likely tackling the pain points they faced while working at Lazada.
Ka-ching!: Businesses under the Lazada mafia have gotten a ton of attention as well as a truckload of money. One of the companies in our list bagged US$$150 million in one round.
You know them: Indonesian healthcare app Alodokter, and Thailand-based online fashion brand Pomelo are just some of the companies started by ex-Lazada execs.
Read more: The growing Lazada mafia
---
STARTUP SPOTLIGHT
One of Singapore's biggest tech exits
Most founders usually wish for one thing: Exit by either going public or getting acquired. Last week, the founder of Singapore-based short-video app Lomotif achieved that goal after being snapped up in a US$125 million deal.
Positioned as a Tiktok rival, Lomotif was acquired by Zash Global Media and Entertainment Corp., a firm founded by Ted Farnsworth, the former chairman of theater subscription service MoviePass.
Lomotif's numbers: According to Zash, over 740 million videos have been created on the platform since its launch. Lomotif has also been seeing a more than 400% increase in its average monthly community in the last three years.
The fight against TikTok and Kuaishou: Lomotif will shift to an advertising model and focus on "other means of monetization" over the next several months. The short-video app is also looking to expand in the US and other countries as well.
---
QUICK BYTES
1️⃣ US gov vs. China tech
Sources say that the Biden administration will move forward with a Trump-era proposal aimed at combating Chinese technology threats. The new rule, which is poised to take effect next month, enables the Commerce Department to ban Chinese technology-related business transactions that it determines as a national security threat.
2️⃣ A three-way handshake
India-based conglomerate Reliance Industries has partnered with tech giants Google and Facebook to set up a national digital payment network. Named New Umbrella Entity, the network is similar to the Unified Payments Interface set up by the National Payments Corporation of India to facilitate the country's burgeoning e-payments market.
3️⃣ A stake in Indonesia's digital bank
Singapore sovereign wealth fund GIC will spend S$294 million to purchase a 9% stake in Bank Jago, a Indonesian lender that's set to become the archipelago's first fully digital bank. This development comes after Indonesian ride-hailing giant Gojek spent US$160 million to raise its stake in Bank Jago to 22.16% in December last year.
4️⃣ G for Green, G for Gojek
The super app has begun making plans to decarbonize by setting its carbon reduction targets, and launching "active discussions" with stakeholders regarding turning Indonesia's transport system electric. This development comes after Gojek began an initiative in January to test its electric vehicles and reduce carbon emissions from public transportation.
5️⃣ Privacy issues cost ByteDance US$92 million
The parent company of TikTok, has agreed to a US$92 million settlement to settle data privacy claims from some US-based users of the popular short-video app. The lawsuits claim that TikTok "infiltrates its users' devices and extracts a broad array of private data," which allegedly includes biometric information and content for ad targeting.
6️⃣ India clamps down on social media platforms
The country has imposed stricter regulations on social media and streaming companies from Silicon Valley. Under the new rules, messaging apps like WhatsApp may be asked to offer detailed information on originators of unlawful messages, while video-streaming services including Netflix and YouTube face heightened scrutiny of content containing "sexually explicit scenes, violence, and abusive language."
---
If you want to receive this quick analysis of our most prized content straight in your inbox every day, then make sure you're subscribed to our newsletter.