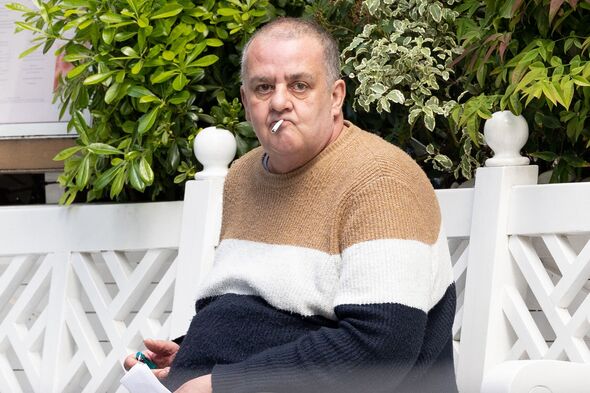 A balding man with a cigarette and a striped jumper
An angry boyfriend pushed his partner's head into the toilet after she threw a dirty loo brush at him during a drunken fight. Police were called to a chalet at a holiday park after Geoffrey Alcourt phoned 999 claiming Wendy Pollard was abusing him.
The pair had been arguing after drinking three litres of white wine and she began throwing crockery and other items at him.
Alcourt then forced his partner's head into the toilet bowl and flushed it, thinking to himself: "I'll see how she likes it."
The 60-year-old, of Lime Tree Holiday Park, Buxton, admitted common assault and was fined £205 at Manchester Magistrates' Court.
Miss Pollard, who is in her 50s, was not in court and declined to assist with the prosecution.
Steve Woodman, prosecuting, said, "At around 6pm on the evening of the 19th of December last year, the police attended 27 Lime Tree Holiday Park in Buxton. They were responding to call made by the defendant concerning domestic abuse his partner was subjecting him to."
The prosecutor added: "After speaking to Ms Pollard, they discovered the defendant had grabbed her by the neck and pushed her head down into the toilet. This caused her to get water onto her hair.
"This incident resulted from the rather upsetting events of the previous evening, when the defendant described Ms Pollard as being 'p****d up by dinner'.
"She was giving him abuse at the dinner table and throwing things at him. She went to the toilet to get the toilet brush.
"She then began to throw the toilet brush at him, soaking him in the dirty water."
He added: "He responded the following day, thinking along the lines of: 'I'll see how she likes it'.
"After yet another drink induced argument, he decided to take her by the neck and push her face into the toilet bowl.
"When asked how much they had been drinking on the night, he replied: 'About three litres of wine.'
"The defendant was arrested and gave full admissions in interview. He was released with bail conditions stating he must not have contact with Pollard.
"However, police spotted the pair driving back home together while on duty in Buxton."
Manchester Evening News reports that Alcourt had a previous conviction for an undisclosed matter in 1994. He has not been involved in any criminal proceedings since.
In mitigation, his lawyer Paul Green said: "This is a relationship but perhaps not the best relationship.
"This incident was fuelled by excessive drinking on both sides. It was in fact the defendant who called the police on the night of the incident after [she] started to give him abuse and throw the toilet brush at him.
"He saw red at that point and did what he did. It is not an ideal relationship, but it is for them to deal with.
"On the breach of bail, they were seen together in the car.
"When the complainant got out of the car she was again drunk and called the police 'w**kers' when they stopped her staggering towards the house."
Alcourt himself spoke up from the dock and said: "She's just got a drink problem."
He was also ordered to pay £85 costs and a £48 victim surcharge.
JP Jonathan Vallance told him: "Alcohol seems to be a problem for both of you, you need to address it."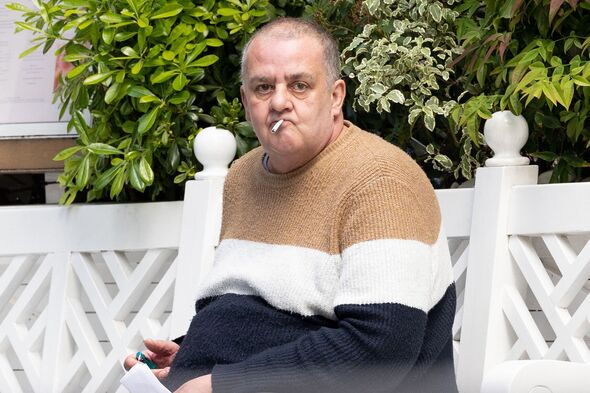 A balding man with a cigarette and a striped jumper
News Related
OTHER NEWS