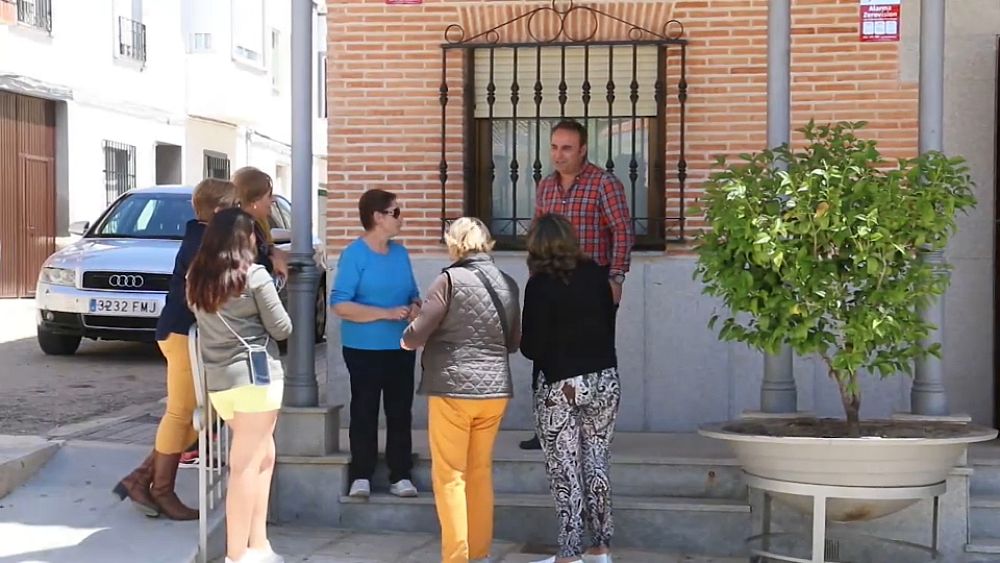 ---
---
En Villanueva de Bogas, un pueblo de la España vacía en la provincia de Toledo, ahora se habla ucraniano. Aquí han llegado 20 personas de la ex república soviética por la invasión rusa. Viven con tranquilidad, pero no olvidan a sus maridos, y el mañana importa poco.
the latest tech news, global tech news daily, tech news today, startups, usa tech, asia tech, china tech, eu tech, global tech, in-depth electronics reviews, 24h tech news, 24h tech news, top mobile apps, tech news daily, gaming hardware, big tech news, useful technology tips, expert interviews, reporting on the business of technology, venture capital funding, programing language
"Quiero que mis hijos están a salvo. Quiero que se una mi familia. Y donde vamos vivir, todavía no lo sé", asegura Zoriana Bohonis, que tuvo que huir de Leópolis.
Los vecinos les han dejado casas para vivir y se comunican con ellos por móvil a través de los traductores. Los recién llegados esperaban ser alojados en un polideportivo y la primera sorpresa se produjo al ver que tenían un hogar para cada familia.
Global Tech News Daily
Manuel Santiago, una de las personas que le han dado un hogar, recuerda el primer momento: "Le enseñamos lo básico: cómo funciona la lavadora, el microondas. Todo esto el primer día cuando vino, pues le estuvimos enseñando esas cosas básicas. Ya ella que aquí haga con su familia lo que quiera. Aquí están en su casa".
La llegada de los refugiados ha sido posible gracias a una mujer que ha vivido en este pueblo durante los últimos diez años y que primero quiso sacar a sus familiares del peligro y después aprovechó para traerse a otros compatriotas que no tenían un lugar a donde ir.
Global Tech News Daily
Lo primero que hizo Oksana Boyko fue buscar el sitio en el que vivirían y ahora se encarga de arreglar cualquier cosa que necesiten en cualquier momento del día: "Incluso en el trabajo me mandan mensaje con cualquier problemita. Directamente hablar con ellos no puedo, pero puedo responder o resolver el problema mandando gente de aquí, del pueblo, que no trabaja, para que les ayuden."
Con algo más de setecientos habitantes, la llegada de los ucranianos ha supuesto un aumento del 3% en el censo de Villanueva de Bogas. Su alcalde, José Miguel Rodríguez, agradece su presencia: "Los parques ya se ven más llenos que anteriormente gente joven. Y eso yo creo que puede regenerar y dar más vitalidad a este tipo de pueblos que estamos dentro de la España vaciada."
Los hijos de las refugiadas ucranianas ya han sido escolarizados y algunas de ellas han conseguido trabajar.
News Related
OTHER NEWS