Some much-needed moisture is pushing into North Texas today. While precipitation began as cold rain, some snow mixed in across Dallas-Fort Worth in the early evening.
A Winter Weather Advisory has been issued for areas to the north and west of the Metroplex. The advisory went into effect at noon today and continue through midnight.
Areas included in the advisory could see a slushy accumulation, between 1 and 3 inches, primarily in the grass and on elevated surfaces. Slippery roads, especially the bridges, ramps and overpasses, will be a concern for locations north of Highway 380 to Texoma.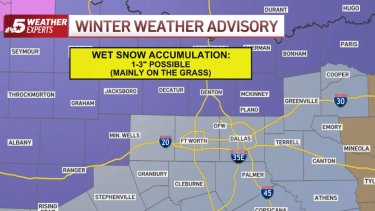 As the storm system pulled in colder air, a transition to a rain-snow mix occurred from west to east across North Texas.
Much of the day brought a cold rain, which is welcomed considering the rain deficit and dry conditions that have returned to North Texas. Rain totals will likely be around an inch for much of the area.
Forecast models for the weather event are below.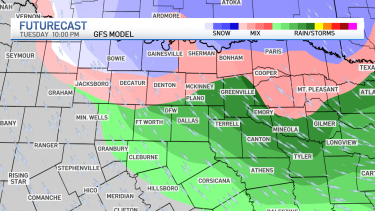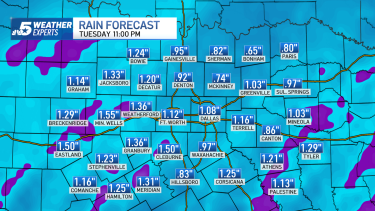 News Related
OTHER NEWS