Sign up to our NationalWorld Today newsletter
Liz Truss and Rishi Sunak appeared in Cheltenham this evening for their latest hustings appearance, with one topic reigning supreme.
The cost of living crisis has once again be pushed to the front of the two remaining candidate's campaigns, after .
This means that the responsibility for soaring energy bills and food prices will rest on Prime Minister-in-waiting.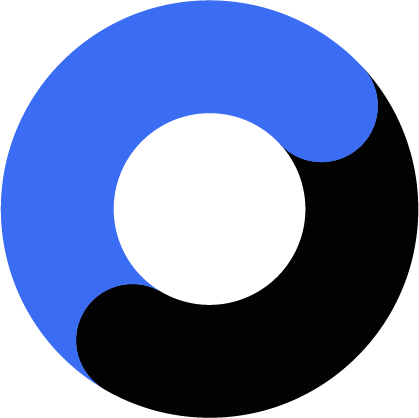 Most Popular
How many tigers do you see? Viewers who can spot all the hidden tigers in optical illusion are in the top 1% News
Mr Sunak opened his hustings appearance telling the Cheltenham audience that his government would be "proud not just to cut VAT on energy bills, but to go further to support the most vulnerable in our society, because that's what … compassionate Conservative governments do".
In a thinly-veil dig at his opponent's plans for fixing the economy, he added: "What I will not do is pursue policies that risk making inflation far worse and last far longer, especially if those policies seem to amount to borrowing £50 billion and putting it on the country's credit card."
Ms Truss has gone on record during her leadership campaign to state that she would reverse the National Insurance increase to put more money back in the pockets of the British public, but blasted those who talk about "profits" as a "dirty word".
It comes after energy companies such as BP and Shell announced record profits amid the cost of living crisis, with Ms Truss previously stating that she would not introduce a windfall tax on companies as to not discourage investment in the UK.
Ms Truss told the Cheltenham crowd: "I don't think profit is a dirty word, and the fact it's become a dirty word in our society is a massive problem."
"Now, of course, the energy giants, if they're in an oligopoly, should be held to account, and I would make sure they're rigorously held to account. But the way we bandy the word around 'profit' (as if) it's something that's dirty and evil, we shouldn't be doing that as Conservatives."
Mr Sunak also said that the Conservative Party could not risk not giving direct support to those in need, saying: "Millions of pensioners this autumn and winter are going to have an extraordinarily tough time.
"They don't have the ability to go out and work more hours. They're already dipping into their savings in retirement.
"And as I said then and I'll say it again, if we don't provide direct support to millions of vulnerable pensioners, it will be a moral failure of this party and the country will never ever forgive us."
Who is favourite to win the contest?
Currently, Ms Truss is favourite to win the Tory leadership contest.
A new survey by ConservativeHome showed that 56% of respondants intended to use their vote to elect Ms Truss as party leader, while only Mr Sunak had only 26% of support. 12 % of respondants remain undecided.
Ms Truss is also the bookies favourite to win, with Paddy Power currently giving odds of 1/12 for the Foreign Minister becoming party leader and Prime Minister. Mr Sunak's odds currently sit at 11/2.
Latest updates on Tory leadership race
Last updated: Friday, 05 August, 2022, 19:47
Friday, 05 August, 2022, 19:47
Climate protesters kicked out of Eastbourne hustings
Climate protesters were led out of the Eastbourne venue after staging a demonstration during Liz Truss's speech. (Credit: PA)
Five protesters have been kicked out of the Tory leadership hustings in Eastborne.
The protesters shouted "shame on you" at candidate Liz Truss, as well as calling for a "Green New Deal".
Audience members in the crowd chanted "out, out" as the protesters began their demonstration.
Ms Truss, who described the protesters as "infiltrators", said: "I will make sure that militant activists such as Extinction Rebellion, are not able to disrupt ordinary people who work hard and do the right thing and go into work.
"I will never ever, ever allow our democracy to be disrupted by unfair protests."
Thursday, 04 August, 2022, 21:40
Rishi Sunak stick to inflation-busting policies as opposed to tax reductions
Grim news came today after it was announced that the country is expected to be launched into a recession by the end of the year, and the next potential Tory leader will no doubt have to have plans in place to curb the affect of this.
Rishi Sunak has campaigned on a policy of beating inflation, but not reducing taxes while this remains high.
He reiterated this once again, saying: "It's not the tax burden that is causing the recession. That's simply wrong. What's causing the recession is inflation. That's the root of the problems, not just here, but in America and elsewhere.
"So the way we're gonna get through this first and foremost is gripping inflation.
He added: "What I'm not going to do is embark on a borrowing spree worth tens of billions of pounds, put that on the country's credit card, ask our kids and our grandkids to pick up the tab because that's not right. That's not responsible."
Thursday, 04 August, 2022, 20:29
Liz Truss justifies public pay policy
Liz Truss has come into criticism after appearing to u-turn on a decision to cut pay for public workers such as teachers and nurses outside of London.
The Foreign Minister has taken the stance that the policy was misinterpreated by the media, but she recieved a question from one irrate potential voter who stated that her "misinterpreated" policy was offensive to public workers outside of London and the south east.
Ms Truss said that she took the decision to not proceed with the policy following the reaction, while adding that the policy was not meant to include workers such as teachers, nurses and police officers.
Kay Burley grilled her more, prompting Ms Truss to admit that the policy was a mistake and that she had blamed the media for the backlash rather than owning up to u-turning.
Ms Truss stood strong and stated that the policy was not key to her campaign and was no longer on the cards as a result of the criticism.
Thursday, 04 August, 2022, 20:09
Liz Truss and Rishi Sunak in Sky News debate
Liz Truss and Rishi Sunak are facing off in the latest debate, as Sky News hosts the two candidates.
The pair will face questions from an audience of Conservative Party members, as well as debate host Kay Burley.
It comes as ballot papers begin to be sent out to around 160,000 party members to choose the next leader and Prime Minister of the UK.
Tuesday, 26 July, 2022, 19:13
Debate cancelled following incident
TalkTV has apologised to viewers after announcing that tonight's debate will be cancelled altogether.
Host Kate McCann fainted in the studio as the debate was ongoing, leading to the event being halted.
It has now been announced that the show will be cancelled and will not return to screens.
The broadcaster said in a statement: "Kate McCann fainted on air tonight and although she is fine, the medical advice was that we shouldn't continue with the debate.
"We apologise to our viewers and listeners."
Tuesday, 26 July, 2022, 19:06
Debate on pause due to medical issue
The debate has been put on pause due to a "medical issue".
A spokesperson for The Sun said: "There was a medical issue, we hope to be back on air soon."
TalkTV tweeted that there was not a security issues inside the studio, and that Liz Truss and Rishi Sunak were not involved in the medical incident.
Tuesday, 26 July, 2022, 18:41
Debate on hiatus due to issue in the studio
The TalkTV and The Sun debate between Rishi Sunak and Liz Truss has been disrupted due to an incident within the studio. (Credit: PA)
The leadership debate has been disrupted due to an incident within the studio.
Liz Truss was providing an answer to a question when a large crash was heard and the transmission was cut.
Tuesday, 26 July, 2022, 18:31
Candidates grilled on cost-of-living crisis
Arguably one of the most immediate topics affecting people's lives is the cost-of-living, and Rishi Sunak and Liz Truss were grilled on their plans to curb sprialling prices.
Ms Truss said: "As prime minister I will put money back in people's pockets from day one, driving growth and delivering opportunities with a new growth plan.
"It's wrong that we currently have the highest tax burden in this country that we've had for 70 years."
Ms Truss also pledged to support rural communities with levelling-up plans to lower the cost of home-grown food.
Mr Sunak relied on his experience an Chancellor to show voters that he had taken steps already to fix this, adding that "I'll do more as the situation demands".
Tuesday, 26 July, 2022, 18:20
Sunak and Truss take part in debate hosted by The Sun
Rishi Sunak and Liz Truss face off in their second public debate. (Credit: PA)
Rishi Sunak and Liz Truss are facing off in their second public debate.
Hosted by The Sun and TalkTV, the public have been able to send in their questions directly to the candidates.
It comes after and speaking over her during last night's BBC debate.
Monday, 25 July, 2022, 22:01
Sunak and Truss rate Boris Johnson's premiership
The debate was rounded off with a quick fire round of questions from host Sophie Raworth.
She asked the two candidates what they would rate Boris Johnson's time as Prime Minister out of 10.
Ms Truss quickly gave Mr Johnson a seven.
Mr Sunak initally said that Mr Johnson had done a good job until he tripped up.
He then explained that based on getting Brexit done, he would give the soon-to-be former Prime Minister a 10, receiving a round of applause from the audience.
Next PagePage 1 of 19
News Related
OTHER NEWS